Preparing lamb chops this way ensures that the meat falls off the bone and is a recipe that can be prepared in advance and then just popped in the oven for 45 minutes prior to serving.  The only cooking preparation before baking is browning the lamb chops, which not only makes them look nicer, but also renders out a lot of the fat.
It doesn't really matter how you choose to slice the eggplants, but I chose oblong chunks, each with skin on, so that it wasn't round like the tomatoes.
The combination of fresh rosemary, vine tomatoes, eggplant, garlic, anchovies , red wine and olives creates a wonderful Mediterranean flavour that works perfectly with lamb.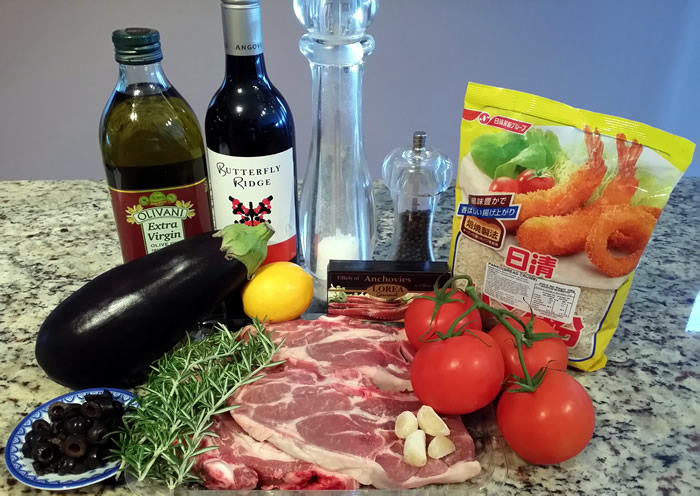 Baked Rosemary Lamb Chops with Eggplant
(Serves 4)
4 lamb chops (about 800 grams)
Freshly ground salt & black pepper
4 anchovy fillets
1 large eggplant (sliced into even sized pieces about ½" thick)
4 cloves garlic (crushed)
Few sprigs rosemary (leaves removed from stalk (use tips for garnish)
2 heaped tablespoons pitted black olives (sliced)
100 mls red wine
1 lemon (finely grated zest & juice)
600 grams vine tomatoes (quite thickly sliced)
½ cup panko crumbs
2 tablespoons olive oil
Season the lamb chops generously with salt & pepper and brown over medium to high heat for a few minutes each side. Set aside on paper towels to drain off as much fat as possible.
Grease a large oblong casserole dish and place the lamb chops on the bottom and place an anchovy fillet on top of each chop.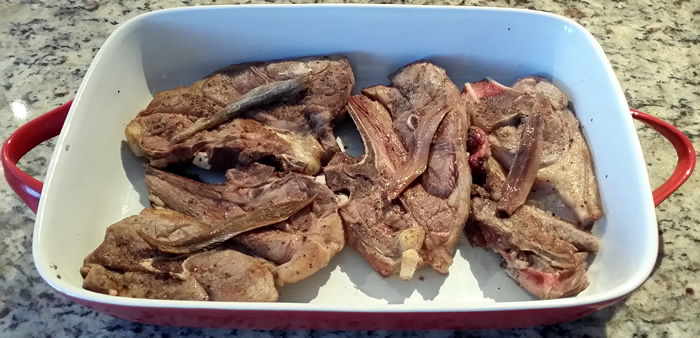 Layer the eggplant on top and arrange the rosemary, garlic and olives evenly over the top.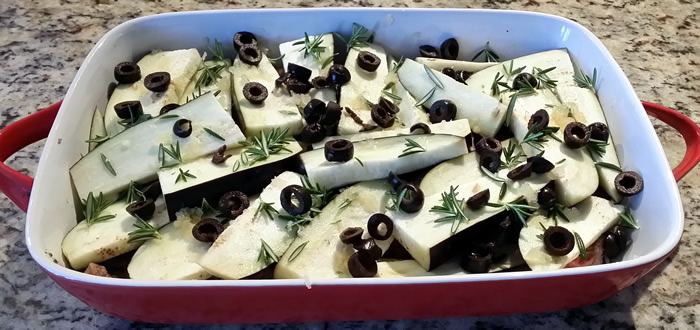 Squeeze over the lemon juice, then arrange the tomatoes on top, pour over the wine and then a good grinding of salt & pepper.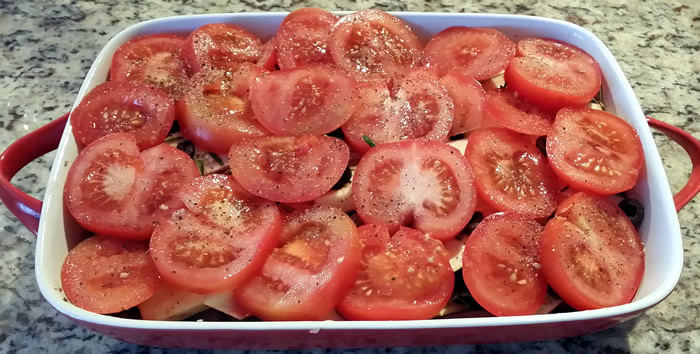 Mix together the crumbs, lemon zest, more salt and pepper and then mix together (using hands is best) with the olive oil and sprinkle evenly on top of the casserole.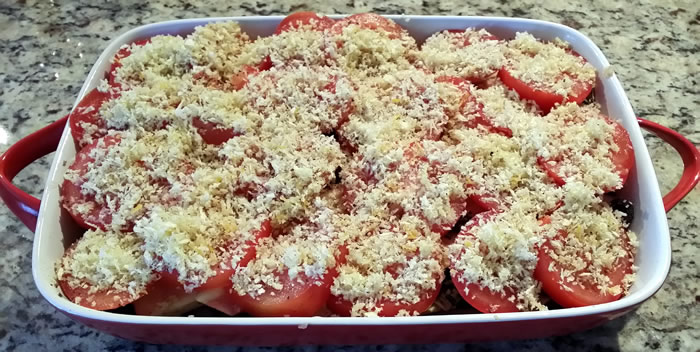 Bake at 175°C for 45 minutes.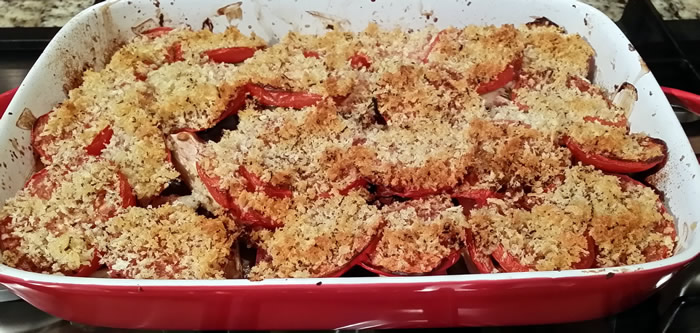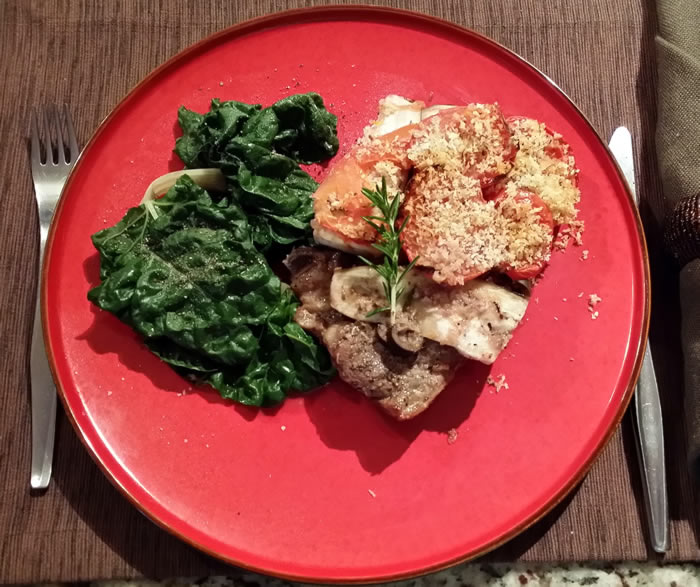 Serve immediately garnished with a sprig of rosemary and salad or steamed green vegetable of your choice.