This is really two separate recipes that go really well together or the seafood could be served with rice and/or salad if preferred and the puree would go well with spicy tofu, haloumi or any type of meat or fish. The puree has a subtle flavour so works well paired with something a little spicy.
I think of cottage cheese as poor man's ricotta, so you can use ricotta if you're feeling a little more decadent.
I've used rice flour and ground linseed to make this recipe gluten-free and the lightness of the rice flour is actually preferable to wheat flour in my opinion. Linseed (also known as flaxseed) is a source of fibre and also Omega 3 fatty acids and has a delicious nutty flavour which is perfect combined with lemony sumac, chilli, salt and pepper used to coat the seafood before frying.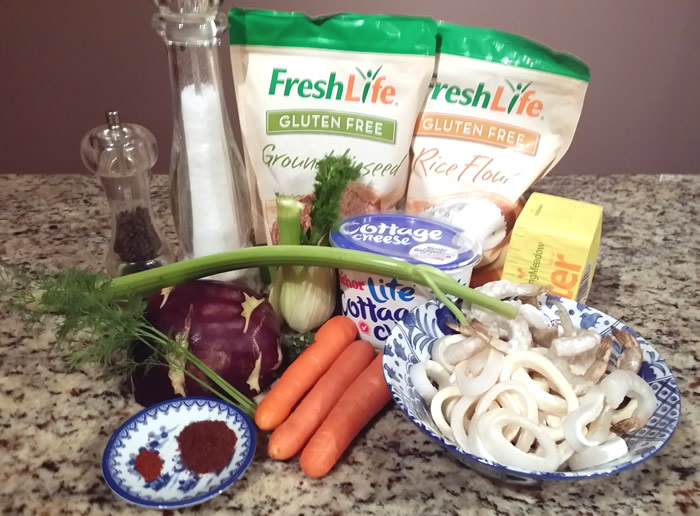 Squid & Prawns served on Fennel, Kohlrabi & Carrot Puree
(3 – 4 main course servings – 5 – 6 entrees)
Fennel, Kohlrabi & Carrot Puree
500 grams kohlrabi (peeled and cubed)
3 carrots (sliced)
1 fennel bulb (sliced)
1 celery stalk (sliced)
3 tablespoons lite cottage cheese
Freshly ground salt & black pepper
Butter-fried Squid & Prawns
250 grams squid rings
130 grams raw prawn cutlets
1 tablespoon rice flour
½ tablespoon ground linseed
1 teaspoon sumac
¼ teaspoon hot chilli powder
Freshly ground salt and black pepper
Dash of oil & 50 grams butter
Few sprigs fresh dill (chopped)
Lemon wedges (for garnish)
Put all the vegetables in a large pan of salted water, cover, bring to the boil and boil until carrots are soft (about 15 minutes) and drain.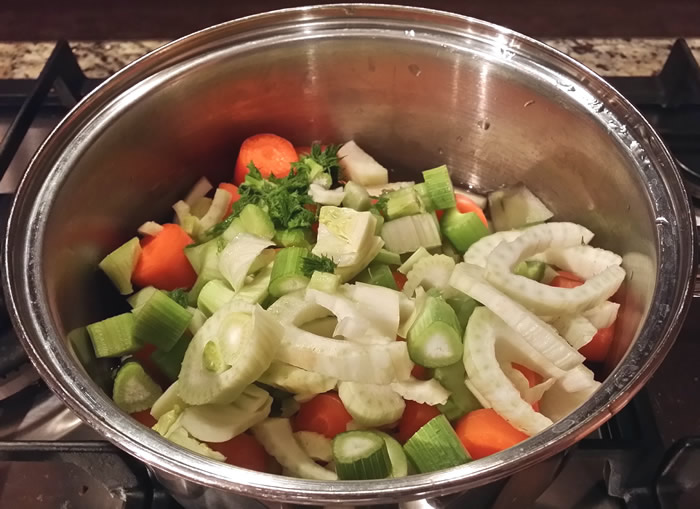 Add cottage cheese, salt and pepper and puree using a stick blender. Set aside keeping warm.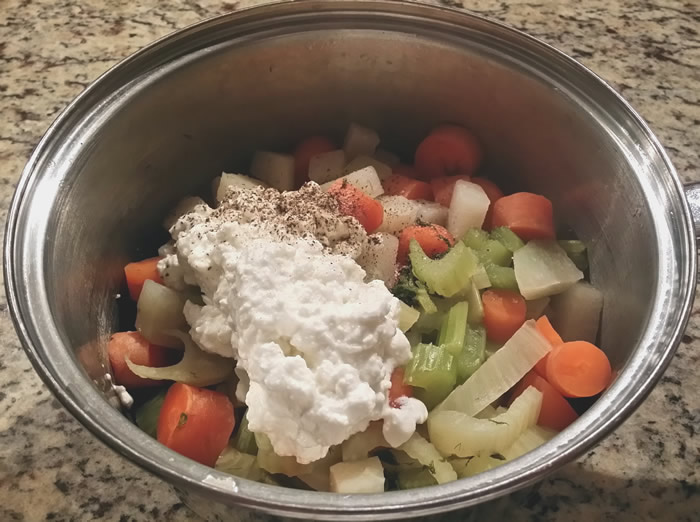 Mix flour, linseed, spices, salt & pepper together and toss with the squid and prawns.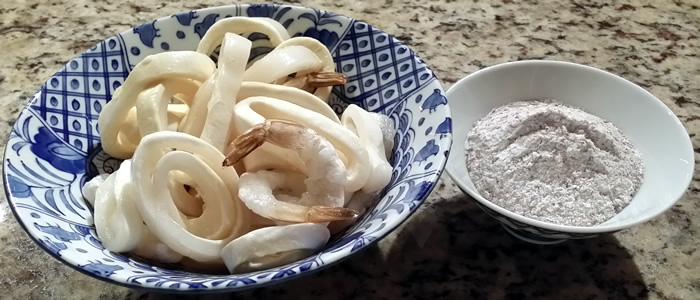 Heat the oil and half of the butter in a large frypan and add the seafood mixture and cook over medium heat.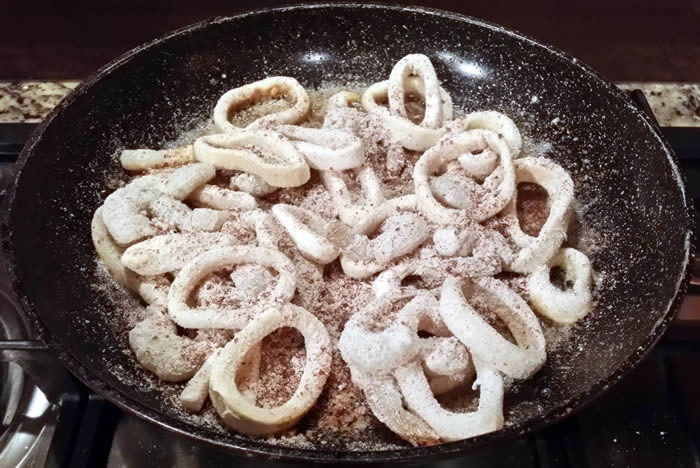 When the flour starts to brown (after about 5 minutes) add the rest of the butter and the chopped stalks of the dill and keep frying, stirring until it is all cooked evenly (another 5 minutes).
Spread the puree on a plate and top with the seafood.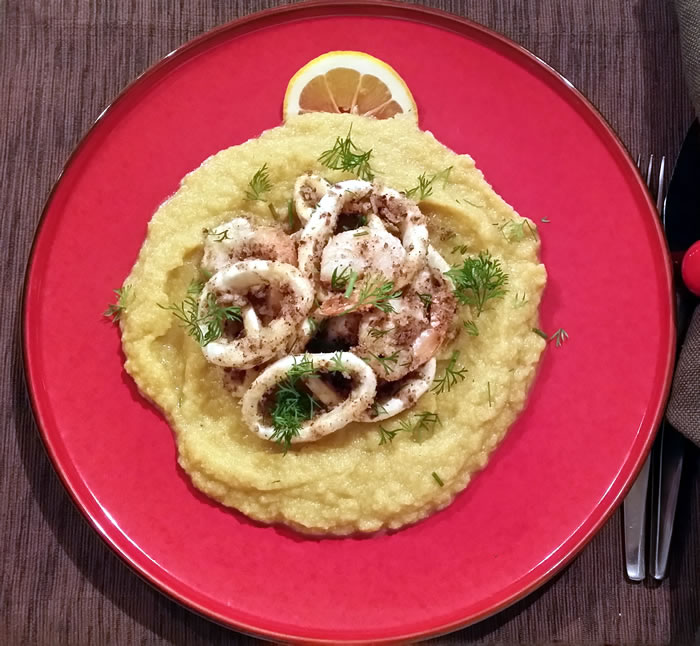 Garnish with dill and a lemon slice and serve immediately.