This is a great summer barbecue recipe using fresh lemongrass that I have growing in the garden all year round. If you don't have any lemongrass, just add some lemongrass paste to the marinade and use wooden or metal skewers.
The pork can be marinated overnight or at least for a couple of hours, then add the capsicum and use the remains on the corn. I used a red and yellow capsicum to add colour, but any coloured capsicums are good.
The kebabs in the photo were a little overcooked so I have adjusted the cooking temperature in the recipe as I used the oven – not a problem if you are barbecuing.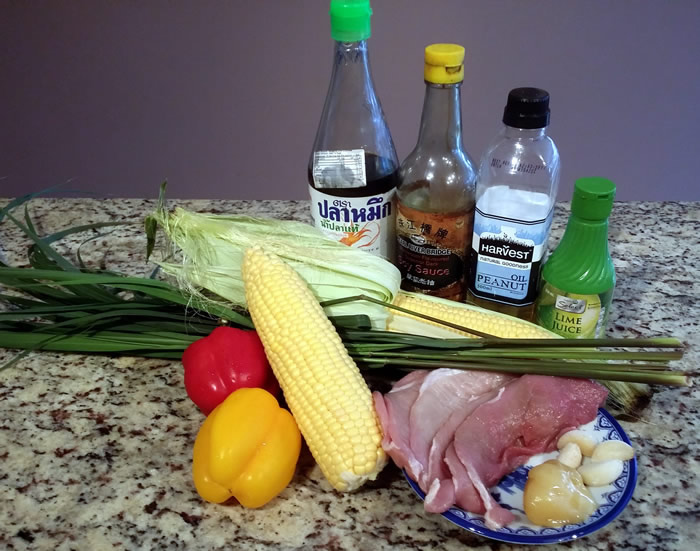 Lemongrass Pork Kebabs with Corn
(3 servings)
300 grams trim pork schnitzel (slice into strips)
2 cobs fresh corn (cut each into 3 pieces)
2 capsicums (cut into large chunks)
6 stalks lemongrass
1 tablespoon honey
4 cloves garlic (crushed)
4 tablespoons fish sauce
1 tablespoon dark soy sauce
2 tablespoons peanut oil
1 tablespoon lime juice
Mix all the marinade ingredients in a large bowl.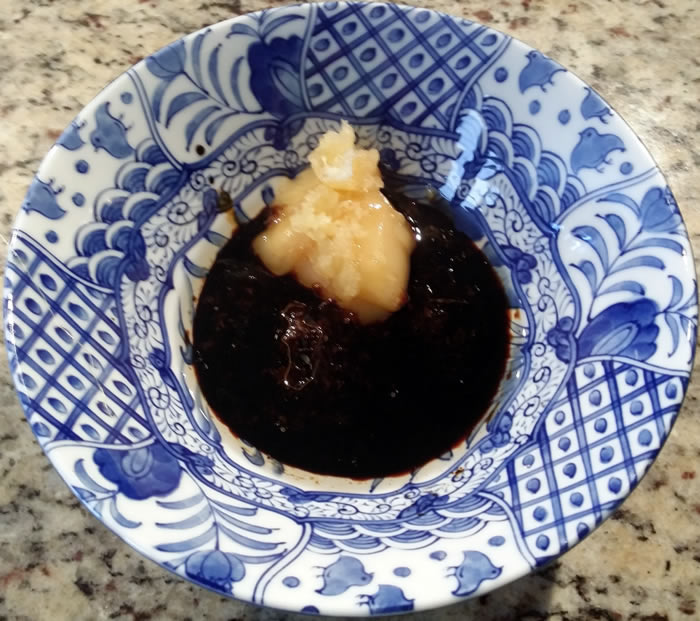 Add pork first, then capsicum and corn.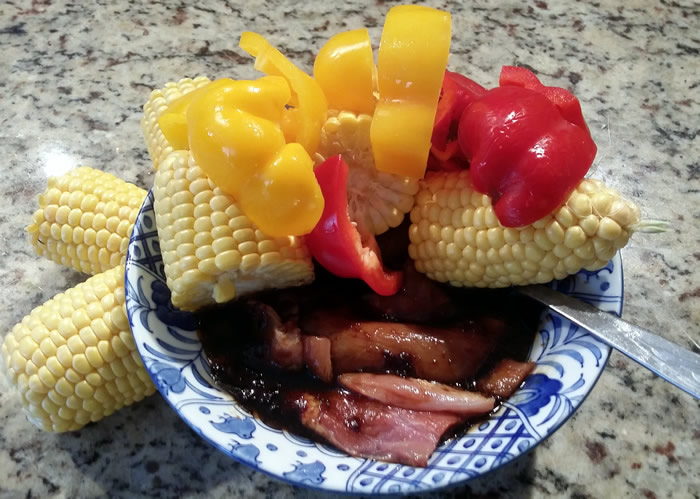 Line a large tray with baking paper and thread the pork and capsicum evenly on the lemongrass stalks and add the corn to the tray.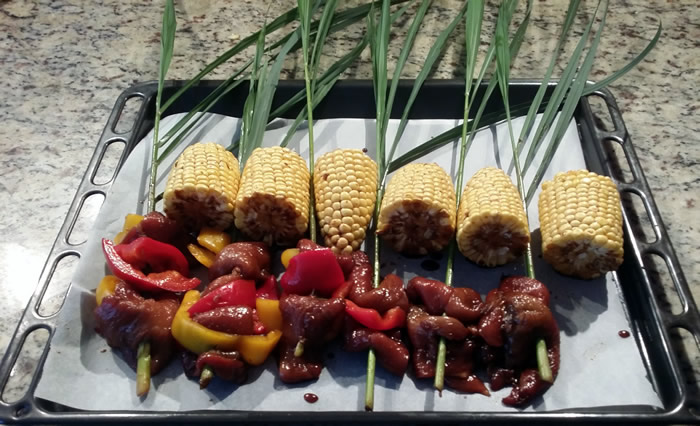 Fan bake at 200° C for 10 minutes each side (or cook on the barbecue)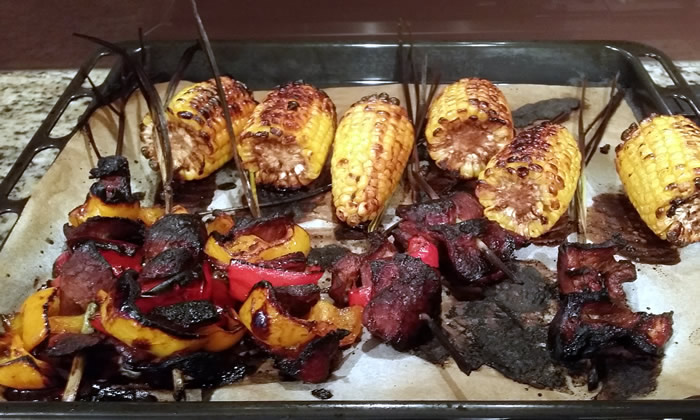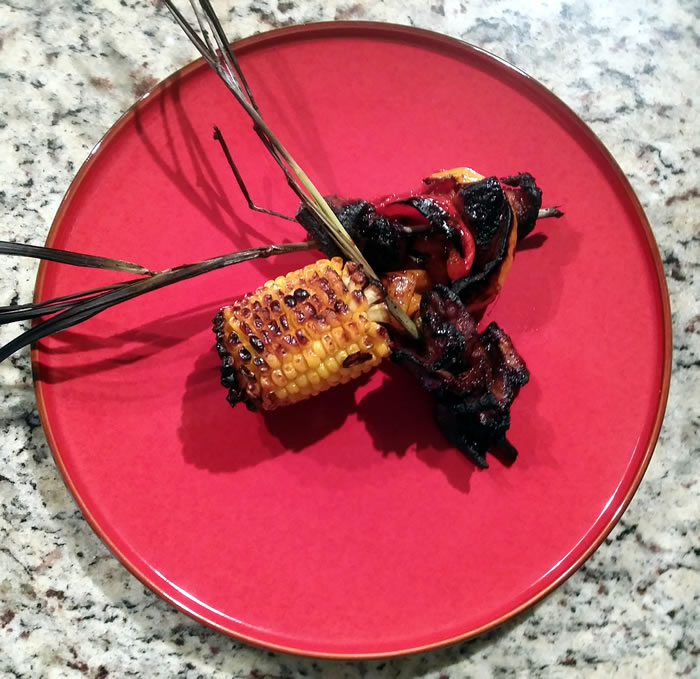 Plate up and serve.