Fresh figs are plentiful in autumn, so use them to make this delicious party snack, starter or even serve after a meal instead of dessert or a cheese board and this recipe is very simple to make!
If serving as a starter, serve with some green salad drizzled with the juice left in the pan after cooking – it is delicious (I actually consumed it after I had plated the figs)!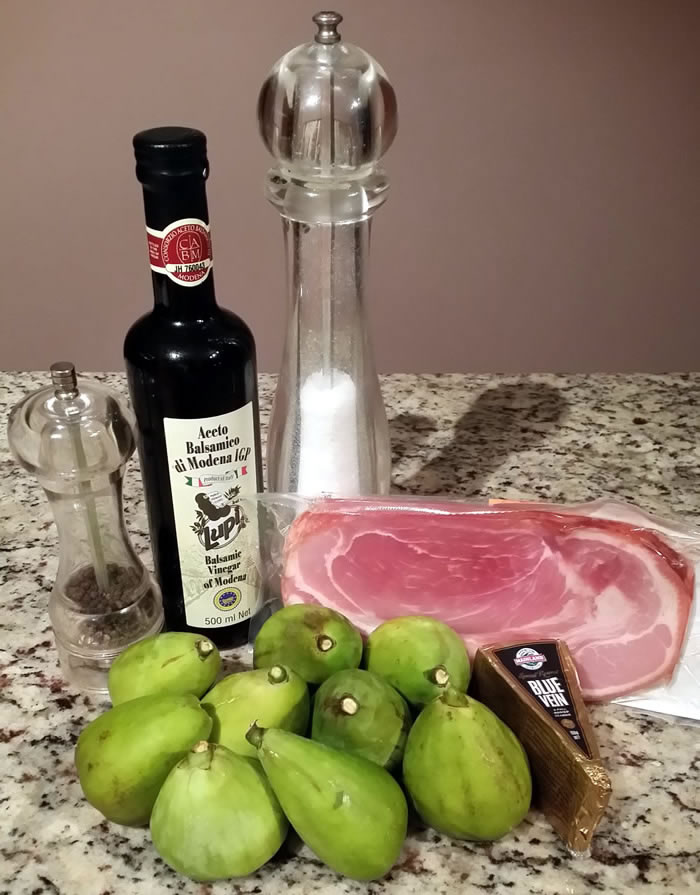 Roasted Figs with Bacon & Blue Cheese
(Makes 18 – serves 6 as an entree)
9 fresh figs
Balsamic vinegar
2 rashers bacon (chopped)
50 grams blue cheese
Freshly ground salt & black pepper
Fresh basil leaves (chopped)
Wash figs and slice in half lengthwise and place, cut side up on an oven dish lined with baking paper. Drizzle each fig half with balsamic vinegar and then top with the bacon.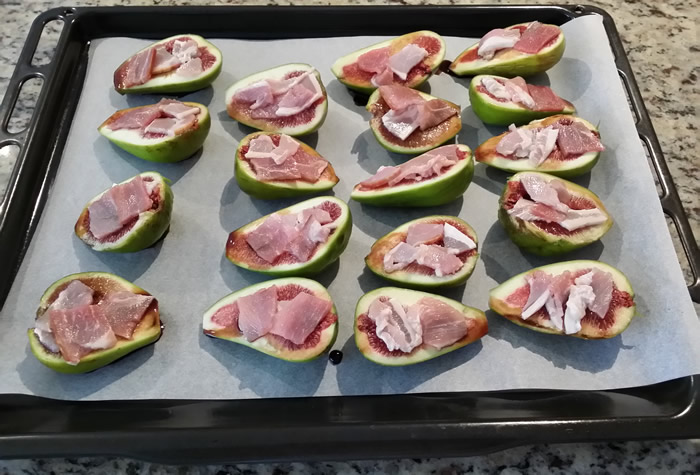 Bake at 180° C for 20 to 25 minutes. Remove from oven and immediately crumble on blue cheese so it just starts to melt and then finish with a good grinding of salt and pepper.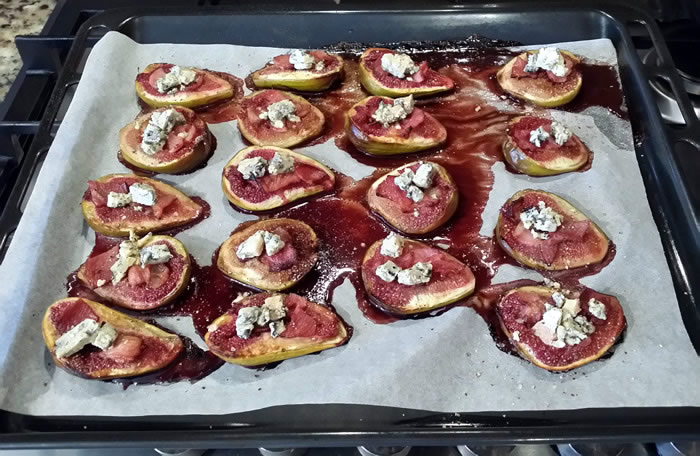 When cool enough to handle, transfer to serving platter or individual plates if serving as an entree.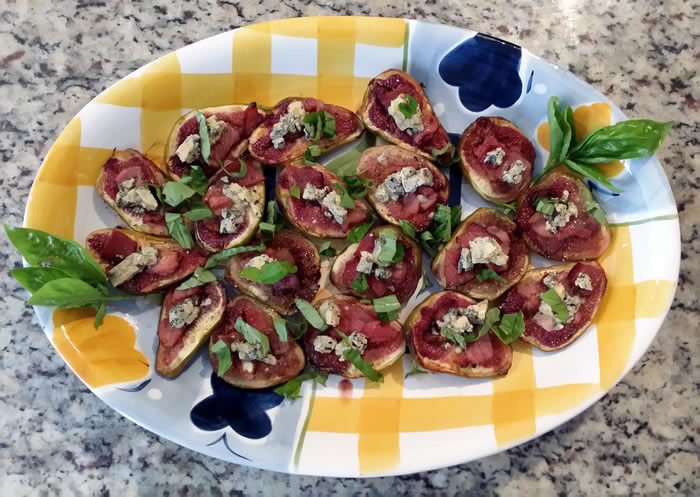 Serve at room temperature garnished with basil.