I always thought Moussaka was a Greek dish, but have discovered that it is found in the cuisines of the countries of the former Ottoman Empire (Turkey, Balkans, Greece, Levant and Egypt), with many local and regional variations. Moussaka is usually made with minced meat, but I have used lamb chops, not because I don't like moussaka with mince, but more in an attempt to find different, interesting ways to serve lamb chops which can be a bit boring on their own.
Although there are a few stages to putting this dish together, it is very simple and could be prepared in advance, just adding the béchamel style sauce prior to baking.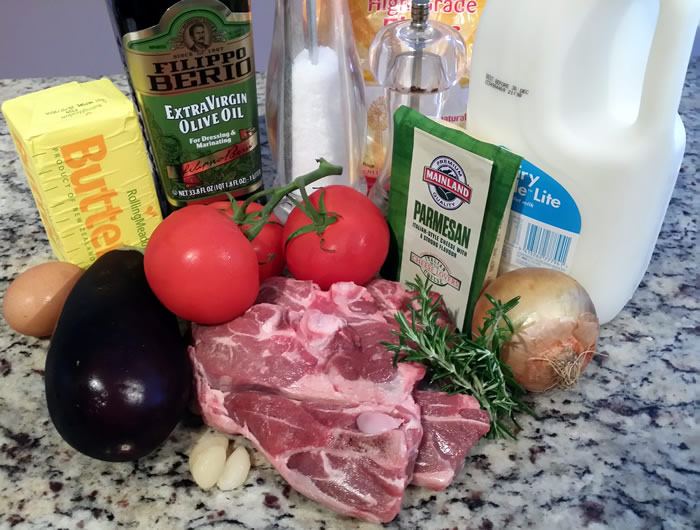 Moussaka Lamb Chops
(3 servings)
4 tablespoons olive oil
1 eggplant (sliced)
Freshly ground salt & black pepper
700 grams lamb chops (3)
1 onion (sliced)
3 cloves garlic (crushed)
Few sprigs rosemary (leaves pulled from stems)
3 large vine tomatoes (chopped)
30 grams butter
2 heaped tablespoons flour
1 cup milk (more or less)
1 egg (beaten)
1 cup parmesan cheese (finely grated)
Heat 2 tablespoons oil in a large fry pan and put well-seasoned eggplant in and fry gently until starting to brown, drizzle through remaining oil, turn eggplant and fry other side until lightly browned. Remove from pan and set aside.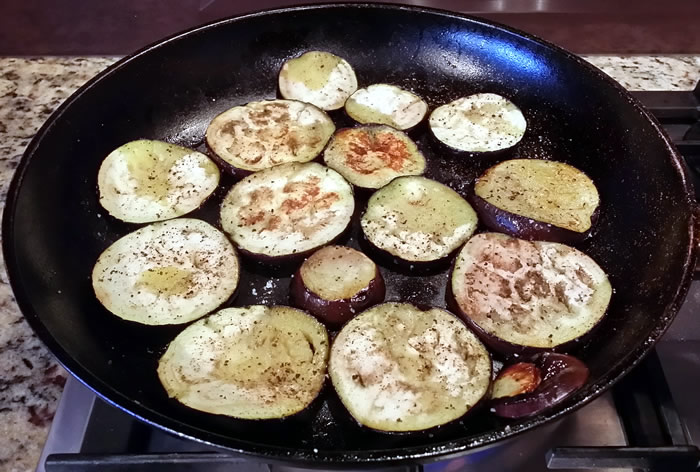 Add well-seasoned lamb chops to the pan and brown on both sides.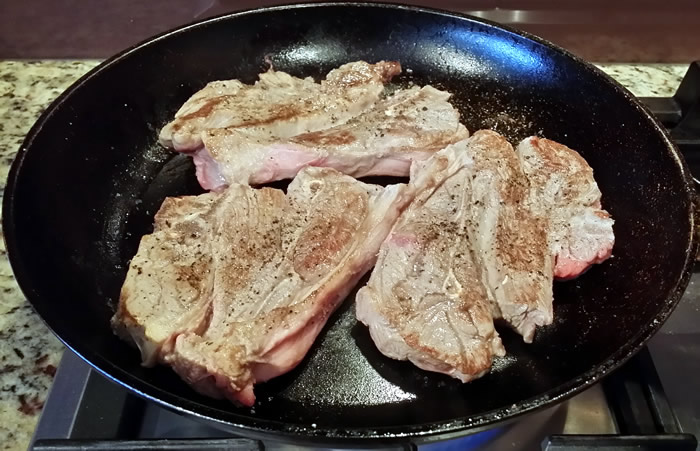 Grease a large ovenproof casserole dish and put lamb chops on the bottom and layer the eggplant on top.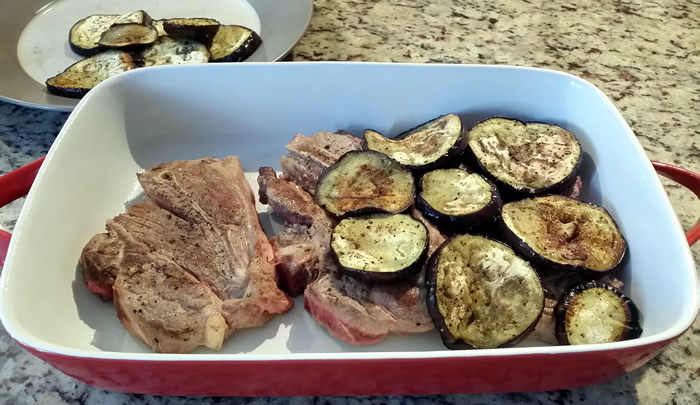 Layer chopped tomatoes on the eggplant and season generously.
Wipe out the pan to remove any excess lamb fat and add the onions, garlic and rosemary and fry gently until just starting to brown.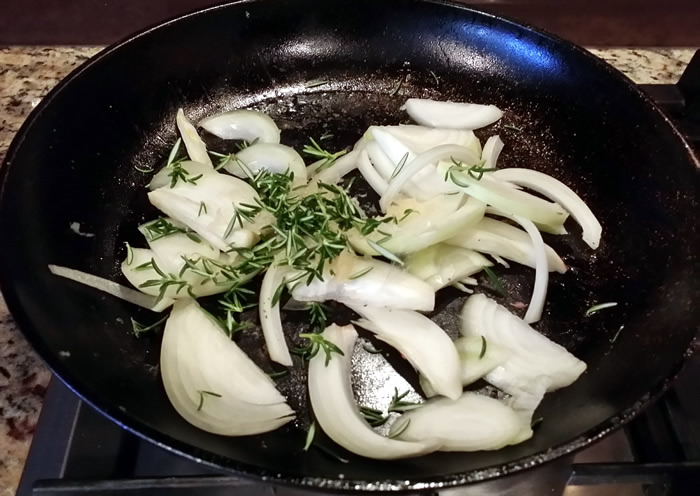 Spread the onion mixture on top of the tomatoes.
Melt the butter in a saucepan and add the flour.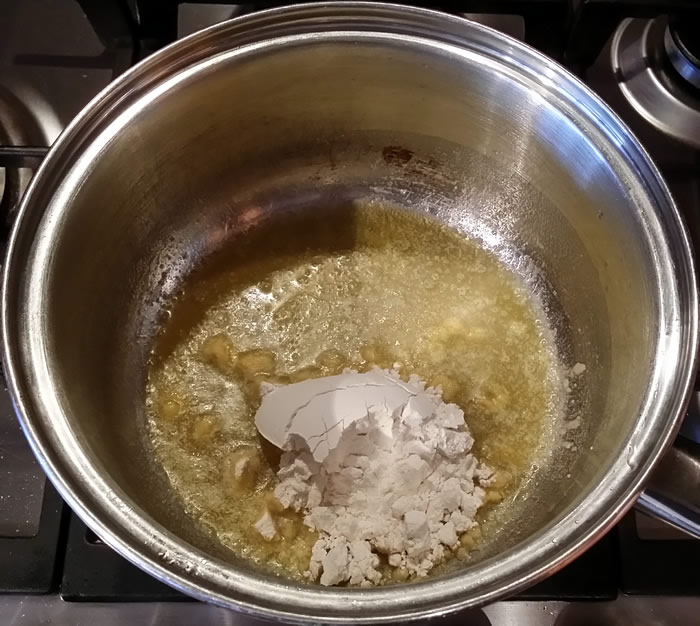 Stir through until thorougly mixed, then season well.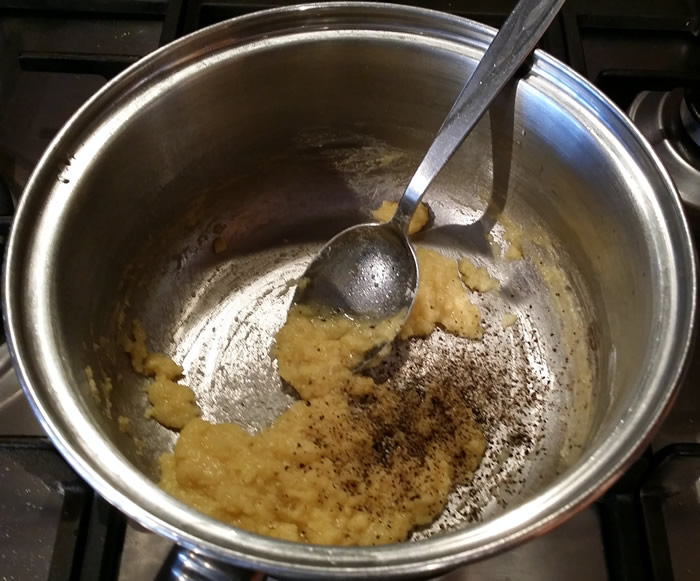 Stir in the milk and then use an electric whisk to make sure it is completely blended, then remove from heat and whisk in the egg.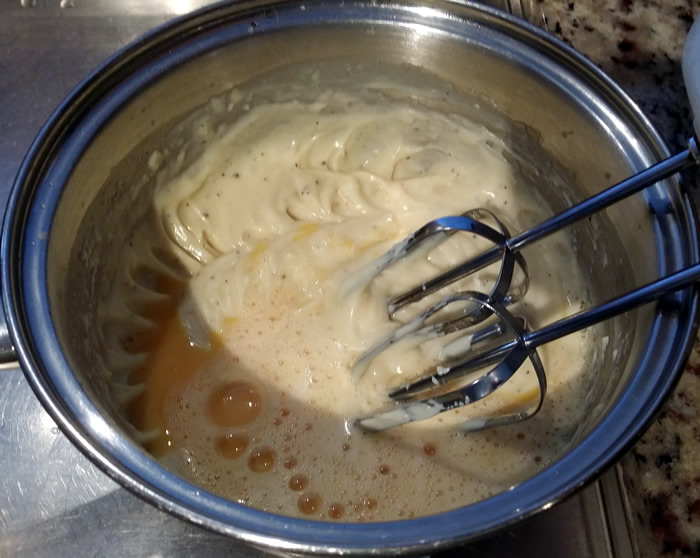 Lastly mix in half of the cheese.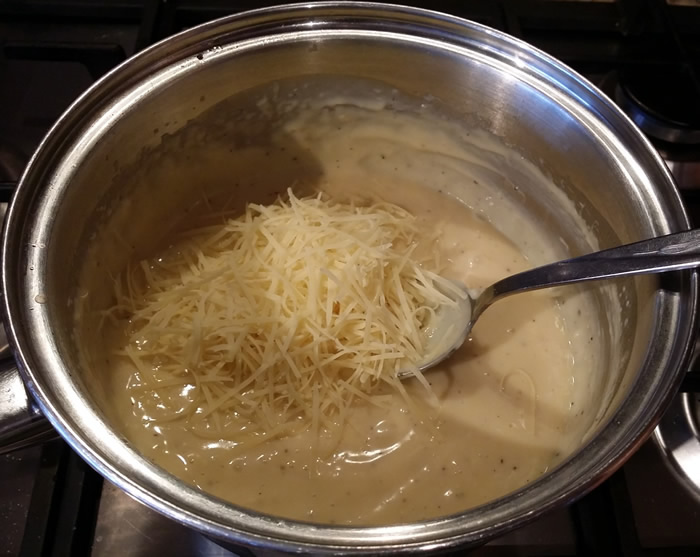 Pour the sauce on top of the casserole and sprinkle the remaining cheese on top.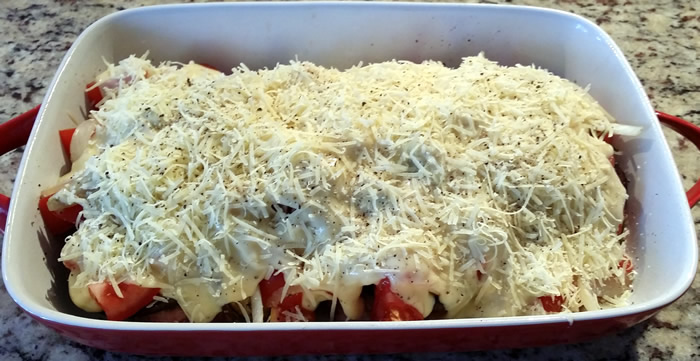 Bake at 180°C for 45 minutes.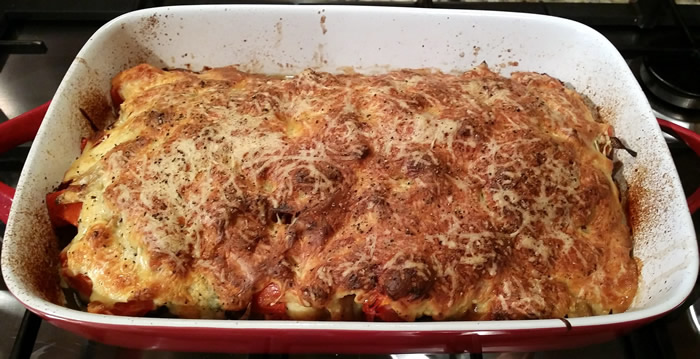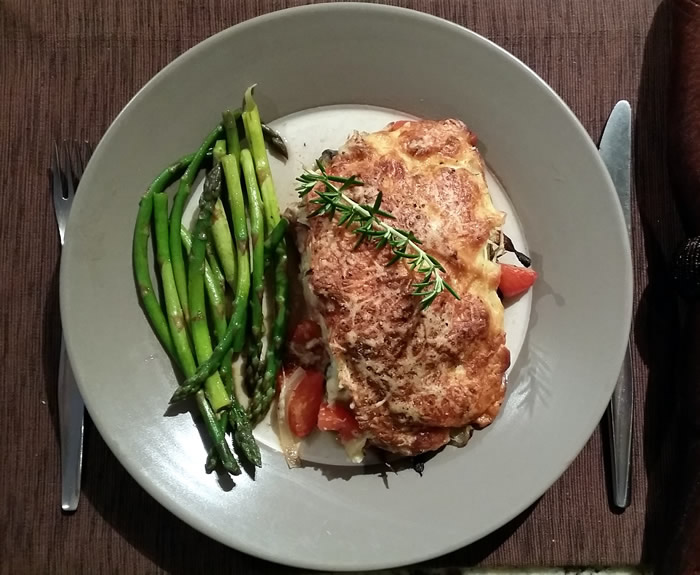 Serve immediately with green vegetables or salad garnished with a sprig of rosemary.