If you are a fan of Hollandaise Sauce like I am, then you will often have leftover egg whites, so instead of making meringues or pavlova, here is a healthy option that you can whip up quickly for an impressive breakfast. Use one egg white per person.
I've used yellow capsicum to make a contrasting colour to the tomatoes and avocado, but any colour is good – green aren't as sweet as red, yellow and orange, but it will still taste great!
Serve on toast sprayed lightly with olive oil rather than butter to keep it guilt-free.
Try these recipes with the leftover egg yolks – Poppy Seed Hollandaise or Tarragon Hollandaise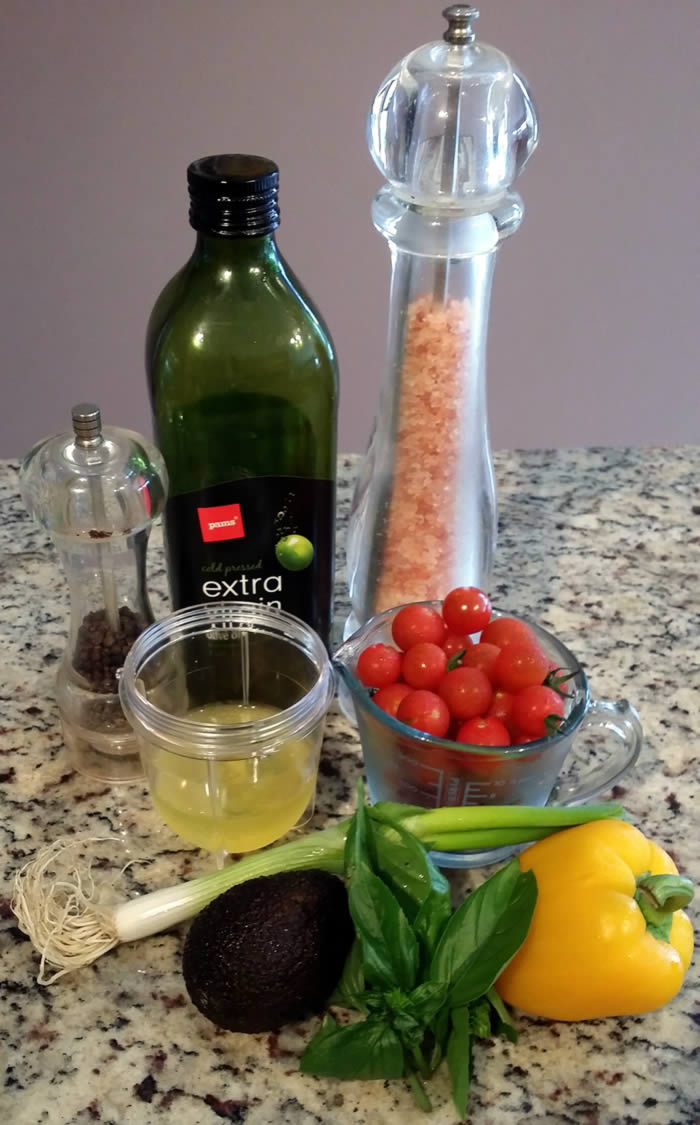 "Packed" Scrambled Egg Whites
(3 servings)
1 tablespoon olive oil
3 egg whites (lightly beaten to soft peaks)
1 spring onion (finely sliced)
1 yellow capsicum (chopped)
1 cup of cherry tomatoes (halved) plus extra for garnish
Few sprigs of fresh basil (chopped) plus extra for garnish
Freshly ground salt & pepper
1 avocado (chopped into small cubes)
Heat the oil in a large frypan and gently fry the onion, capsicum, tomatoes and basil together with a good grinding of both salt and pepper for a few minutes.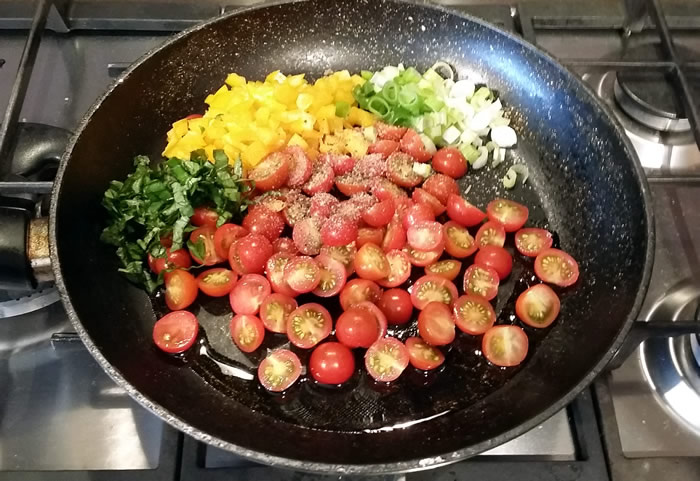 Add the avocado and egg white and simmer gently, stirring occasionally …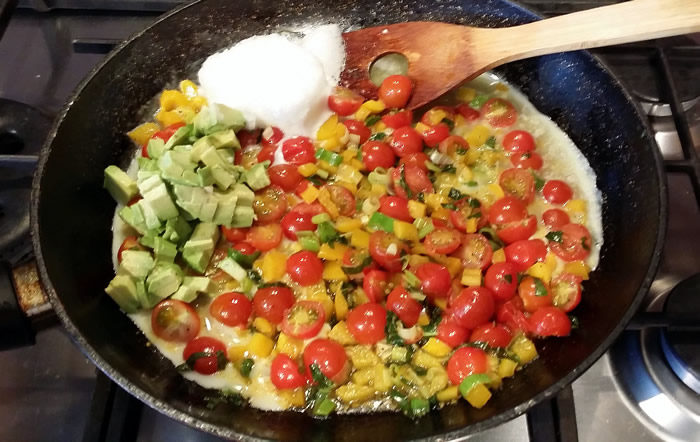 … until the egg is set.
Have hot toast at the ready.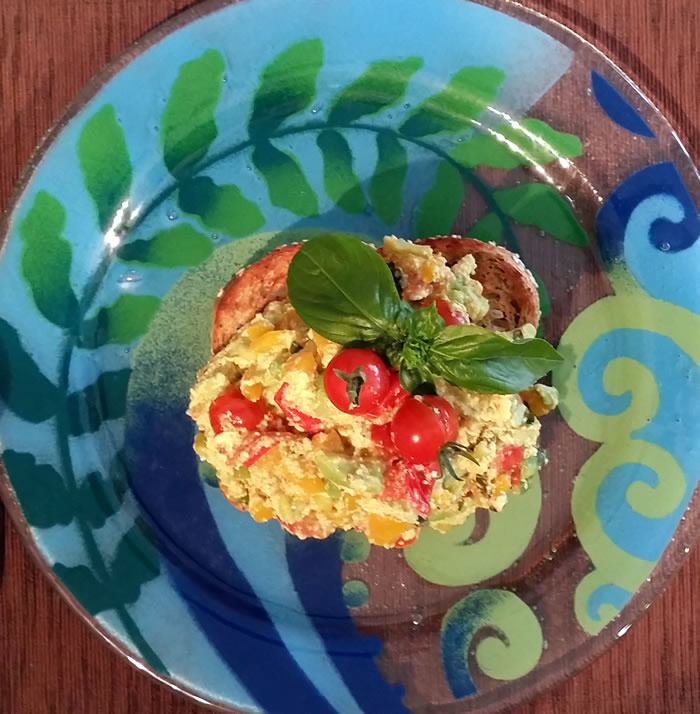 Serve immediately garnished with basil and extra tomatoes.