Salmon, fennel and dill are a match made in heaven and this dish is perfect for a dinner party or a guaranteed "crowd pleaser" for less formal occasions. It is very quick and simple to prepare and bakes for just 20 minutes.
If you don't have grana padano, parmesan will work just as well and use gluten free bread crumbs if any of your guests gluten-intolerant.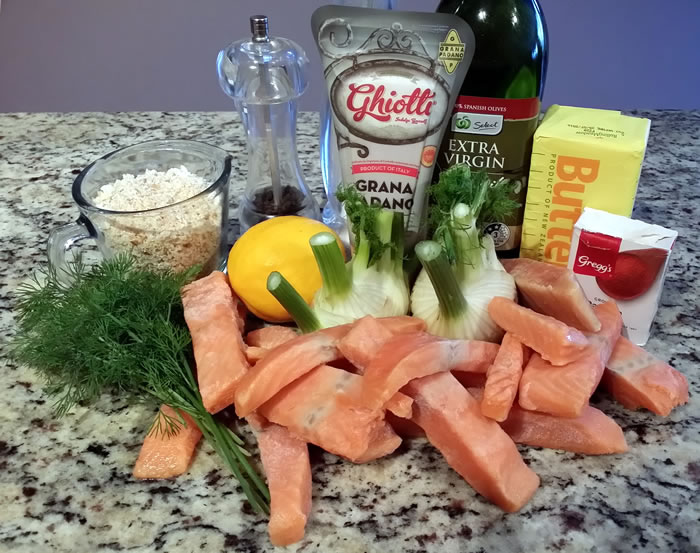 Salmon Fennel Bake
(4 – 6 servings)
30 grams butter
4 tablespoons olive oil
375 grams fennel bulbs (chopped)
1 teaspoon each freshly ground salt & black pepper
1 lemon (juice and finely grated zest)
800 grams salmon pieces
Small bunch dill (finely chopped)
2 heaped cups of fresh breadcrumbs
1 teaspoon paprika
1 cup (finely grated) Ghiotti Grana Padano
Melt butter and 1 tablespoon olive oil in a fry pan and gently fry the fennel, together with ½ teaspoon each of salt and pepper, for 10 minutes.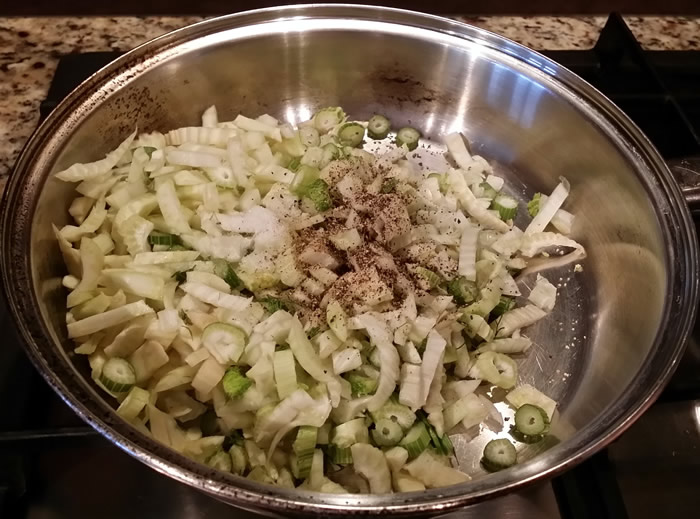 Add fennel to the salmon along with the lemon juice and dill and mix evenly.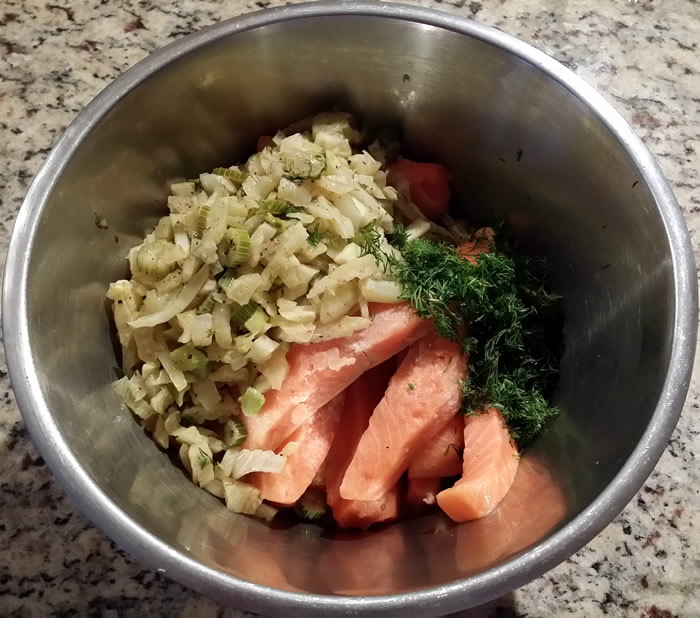 Transfer the fish mixture to a greased casserole.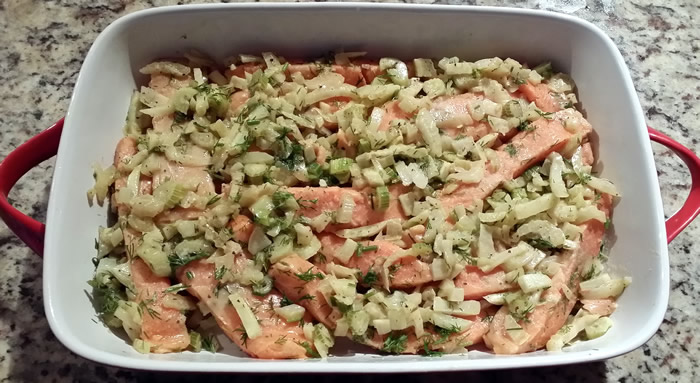 Mix together the breadcrumbs, paprika, lemon zest, cheese and remaining salt and pepper, then add the remaining olive oil and mix through thoroughly.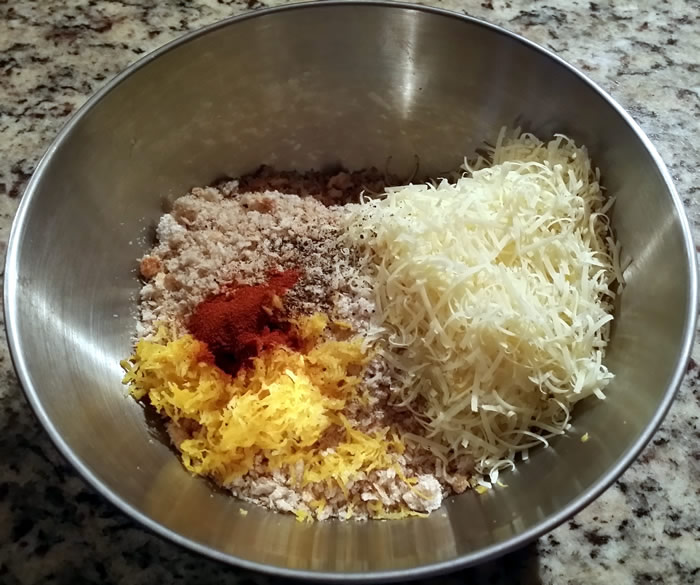 Spread crumb mixture evenly on top of the fish.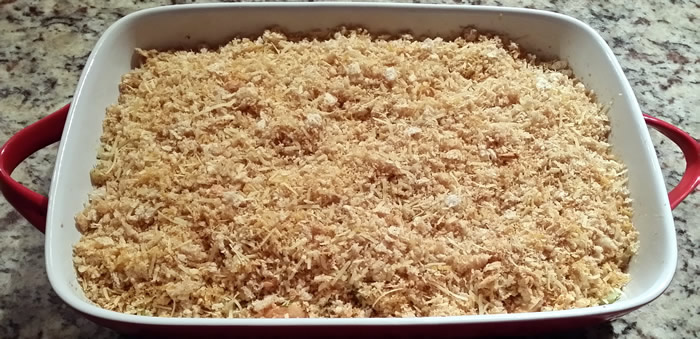 Cover with tin foil and bake at 190° C for 15 minutes, then remove the boil and bake for a further 5 minutes.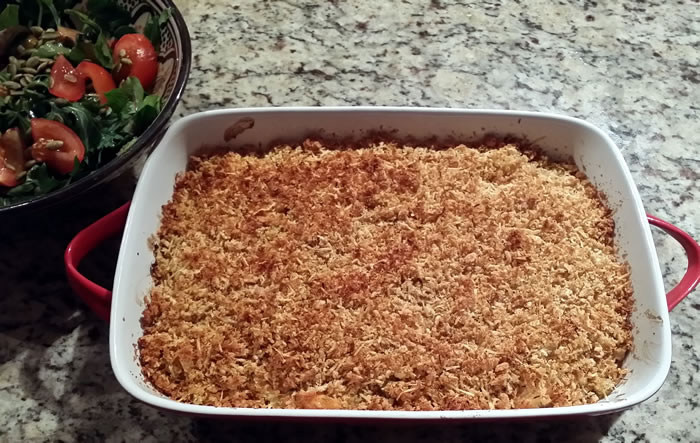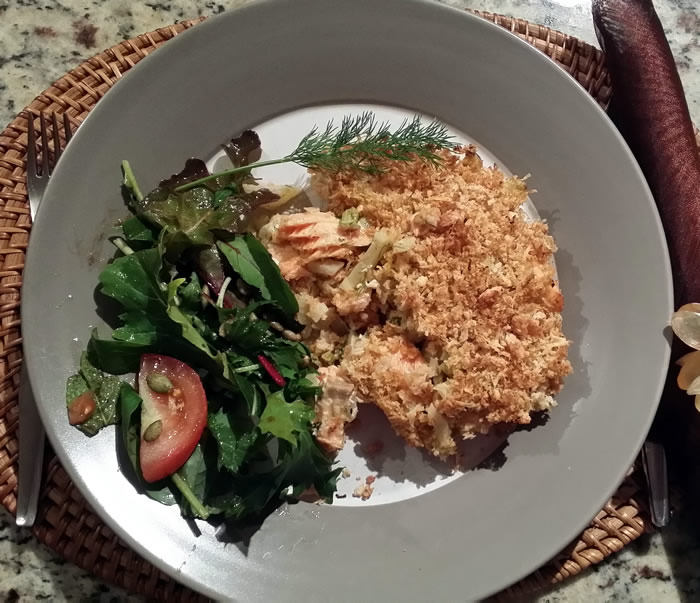 Serve immediately with salad or vegetables.