Chicken drumsticks are usually one of the cheapest chicken cuts, yet they are meaty and can be prepared so many different ways. This recipe is so easy and literally a meal in a pan.
I like spicy and this dish certainly has a strong spicy flavour, so if you want to "tone it down" just use ½ a teaspoon each of the spices and chilli flakes.
The lentils can be substituted with chickpeas or any kind of pre-cooked beans that you prefer.
Middle Eastern Spicy Chicken Drumsticks
(4-5 Servings)
10 chicken drumsticks
5 potatoes (scrubbed and cubed)
4 tablespoons olive oil
2 tablespoons dried shallots
1 teaspoon ground cumin
1 teaspoon ground coriander
1 teaspoon ground cinnamon
1 teaspoon ground turmeric
1 teaspoon chilli flakes
½ cup dried cranberries
400mls water
400gm can brown lentils (drained)
Freshly ground salt & black pepper
Bunch fresh parsley and basil (chopped)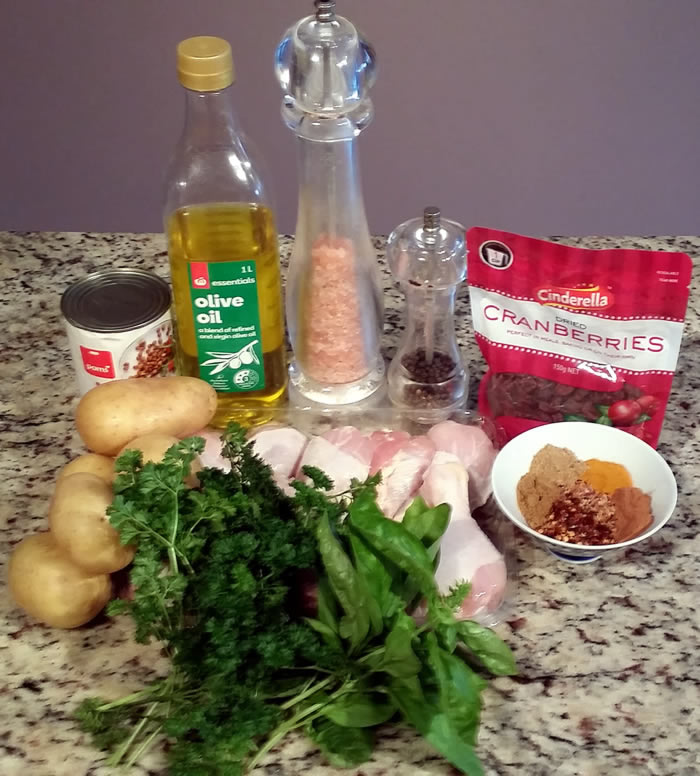 Season the chicken well with salt and pepper. Heat the oil in a wok or large frypan and add the chicken, spices and chilli flakes, mix well through the chicken and brown the chicken over medium heat.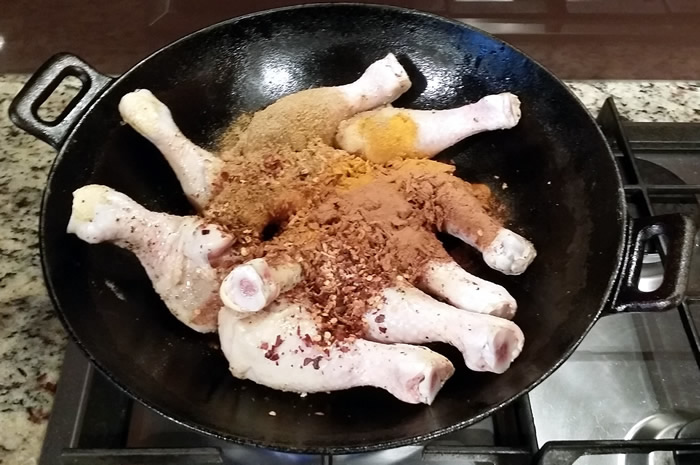 Add the potatoes and mix through.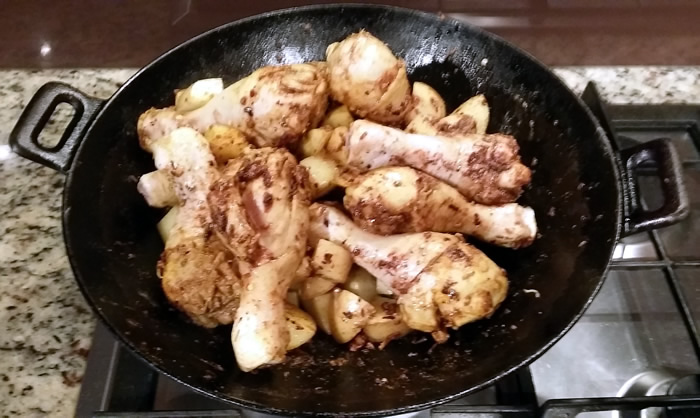 Then add the cranberries and water, mix through, cover and simmer for 20 minutes.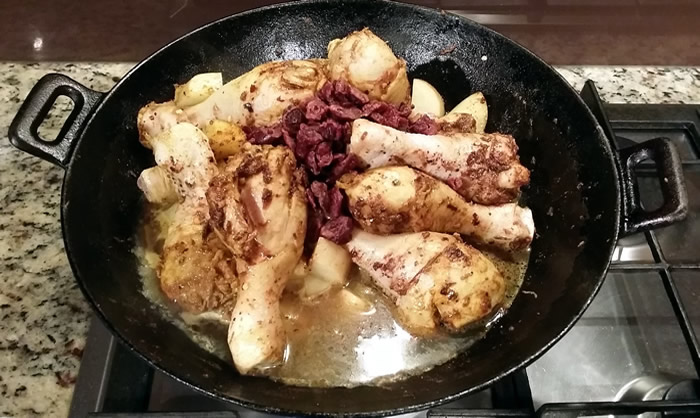 Then add the fresh herbs and lentils, stir through and simmer uncovered for a further 10 minutes.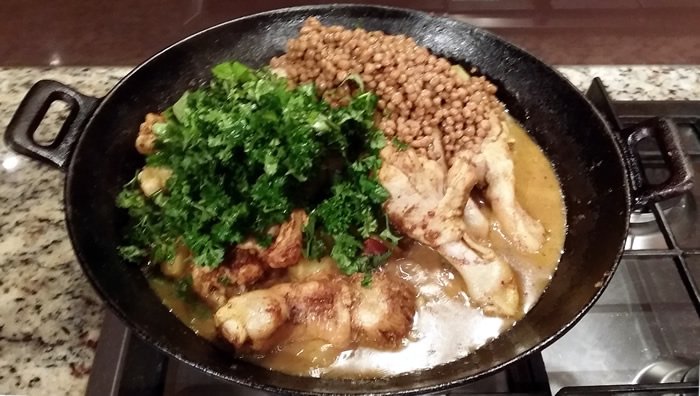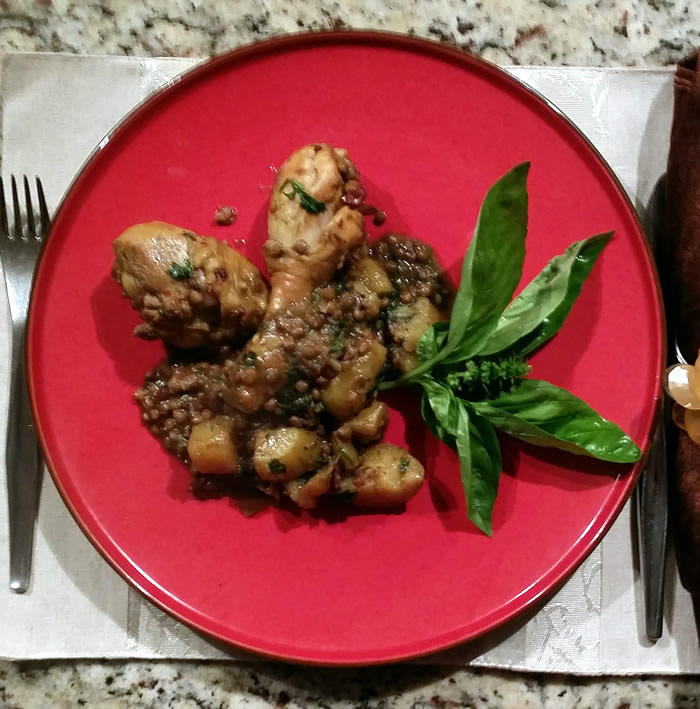 Serve garnished with sprigs of fresh herbs.