A quick and easy crowd-pleaser everyone will enjoy. If you don't have greek yoghurt, any natural unsweetened yoghurt will be fine and you can use lemon rather than lime if you prefer. If you're not a coriander fan, then parcel (stalks chopped in the muffins), fresh parsley, oregano or whatever you have available will be good and fresh crushed garlic can be used if you have it available.
Haloumi is a cheese that originates from Cyprus. Haloumi can be eaten raw but is, in my opinion, more delicious cooked – it has a high melting point, making it excellent for grilling or frying. Haloumi is made from sheep's milk, which is more expensive than cow's milk or goat's milk due to a lower milking yield from sheep and it is often aged, which can also increase the price.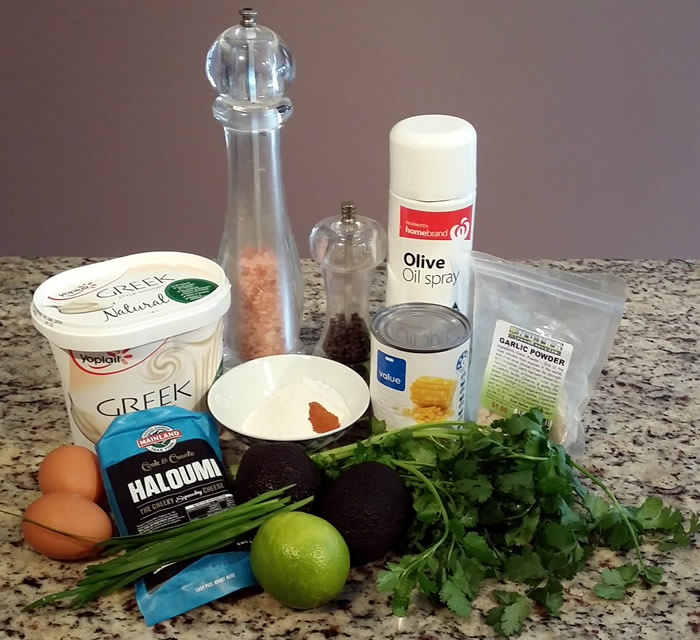 Corn & Haloumi Mini Muffins with Avocado Dip
Olive Oil Spray
200gm block of haloumi cheese (grated)
420gm can sweetcorn kernels (drained & rinsed)
2 eggs (lightly beaten)
⅓ cup flour
⅓ teaspoon baking powder
⅓ teaspoon chilli powder
Freshly ground salt & black pepper
1 lime (grated zest and juice)
1 tablespoon chopped fresh garlic chives
Small bunch fresh coriander (stalks chopped – 2 tablespoons & leaves chopped)
2 small avocados (or 1 large)
2 tablespoons natural Greek-style yoghurt
1 teaspoon garlic powder
(Makes 24 mini muffins)
Preheat oven to 200°. Spray mini muffin pans with olive oil and place in the oven for 5 minutes to heat up while you prepare the muffin mixture.
Mix together haloumi, sweetcorn, eggs, flour, baking powder, chilli powder, lime zest, chives, coriander stalks, salt and pepper in a large bowl.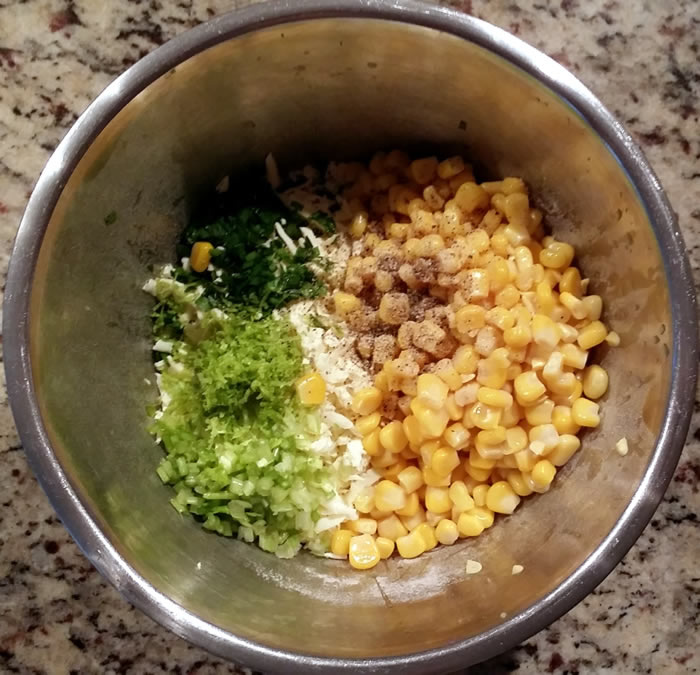 Take muffin pans from the oven and distribute evenly in the hot pans. Place back in the oven for 12 minutes until golden.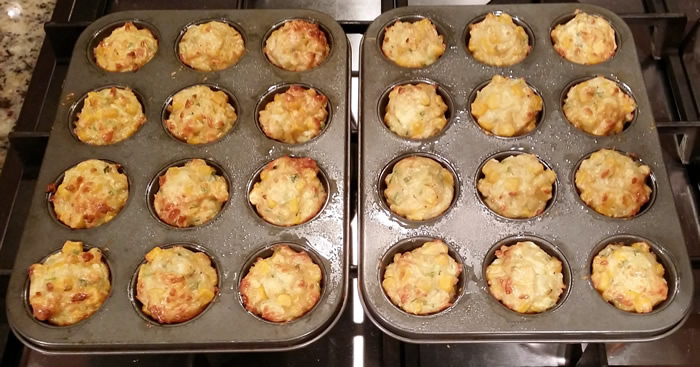 Stand for a couple of minutes then turn out onto a wire rack.
While the muffins are baking prepare the dip by combining the lime juice, coriander leaves (leave a few for garnish), avocado, yoghurt, garlic powder, salt and pepper in a food processor.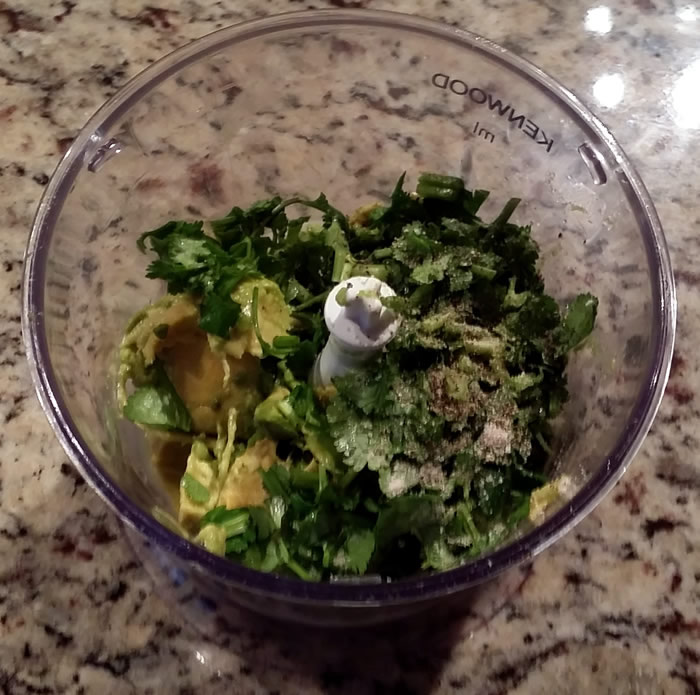 Arrange mini muffins on a large plate with the dip.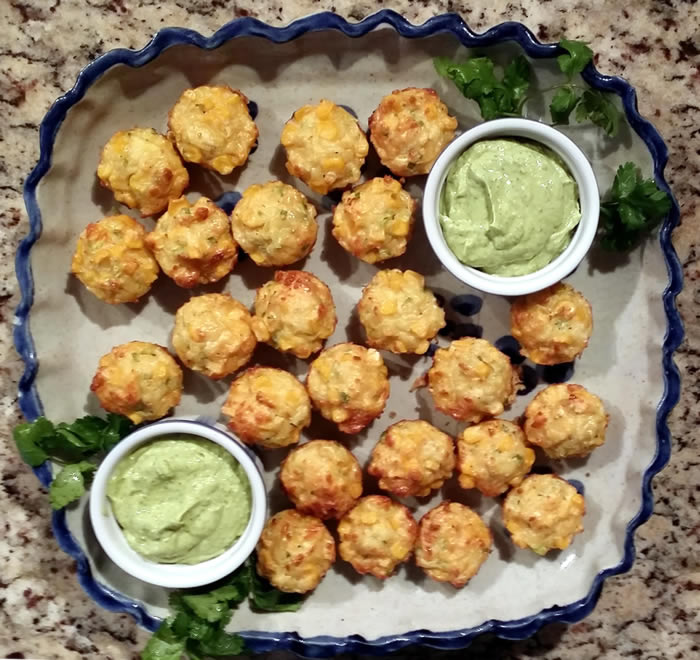 Serve muffins at room temperature.