A decadent dessert loaf that makes the perfect winter dinner party finale. The recipe makes two loaves and can be made a day ahead, so great for a crowd or one can be frozen for use another time – if freezing make sure loaf is completely cooled before putting in the freezer. Best served warm or at room temperature. (The eggs are hiding in the ingredient photo below)
I served the loaf with Greek yoghurt sweetened with natural honey, but whipped cream would also be good.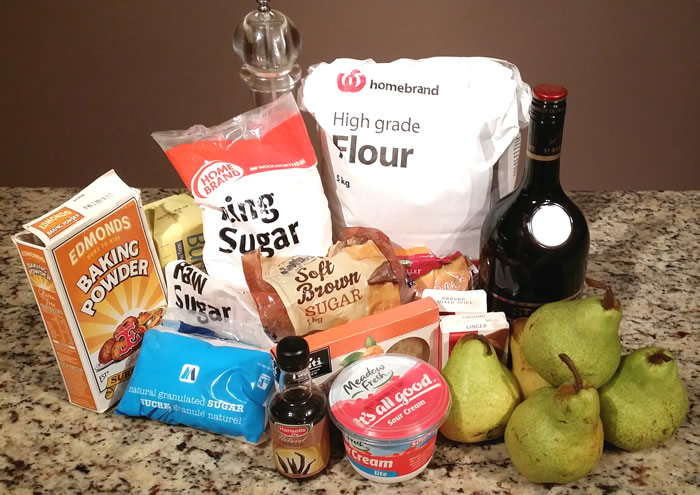 Spiced Pear and Chocolate Dessert Loaf
Makes 2 loaves (at least 8 servings per loaf)
430 grams butter (chop and put in mixer or food processor until softened)
1 cup natural granulated sugar
½ cup (packed) brown sugar
4 eggs
2 teaspoons natural vanilla essence
2 tablespoons light sour cream
2 tablespoons brandy
4 cups high grade flour
2 teaspoons baking powder
2 pinches salt
2 teaspoons mixed spice
2 teaspoons ginger
135 grams glace chopped mixed peel
4 firm pears (peeled & cored) cube 3 and slice 1
230 grams dark chocolate drops (or chopped cooking chocolate)
4 tablespoons raw sugar
Dusting of icing sugar to serve
Add granulated and brown sugar to the butter and pulse until creamed, then add the eggs, sour cream and brandy and pulse until mixed thoroughly through.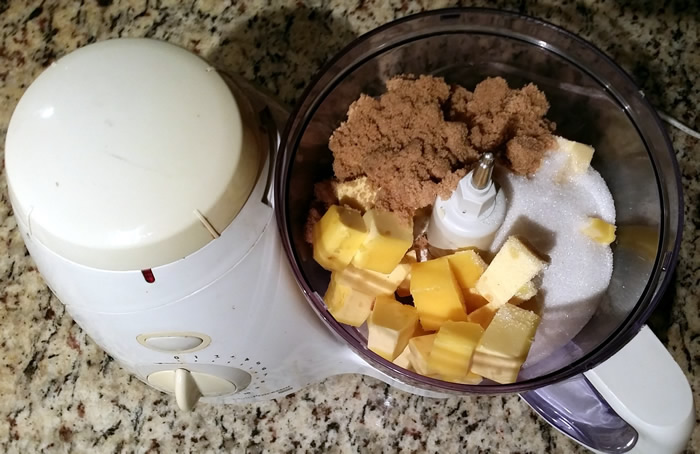 In a large bowl mix together the flour, baking powder, spices and salt.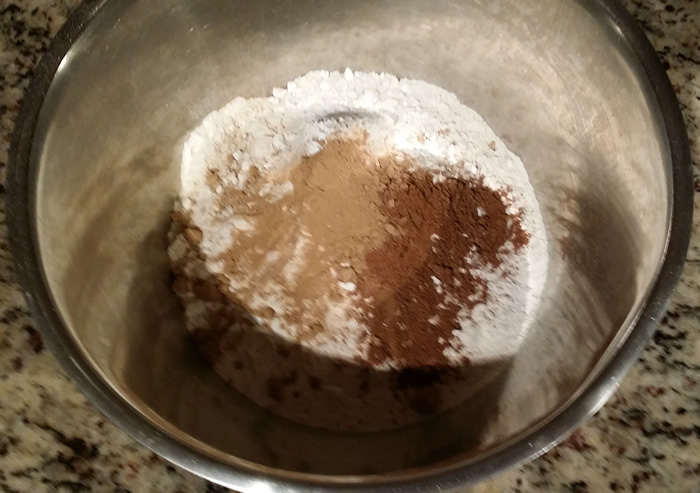 Stir in the mixed peel until it is all coated in flour with no clumps.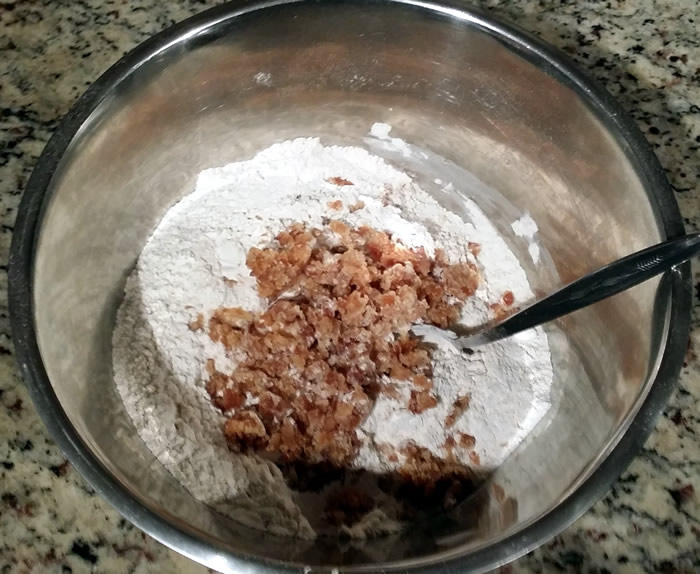 Gently mix in the butter mixture.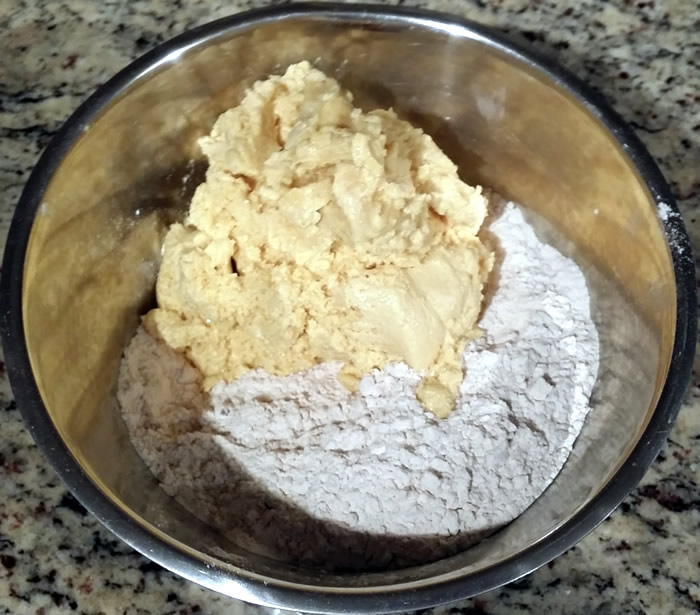 Then mix in the cubed pears and ⅔ of the chocolate drops.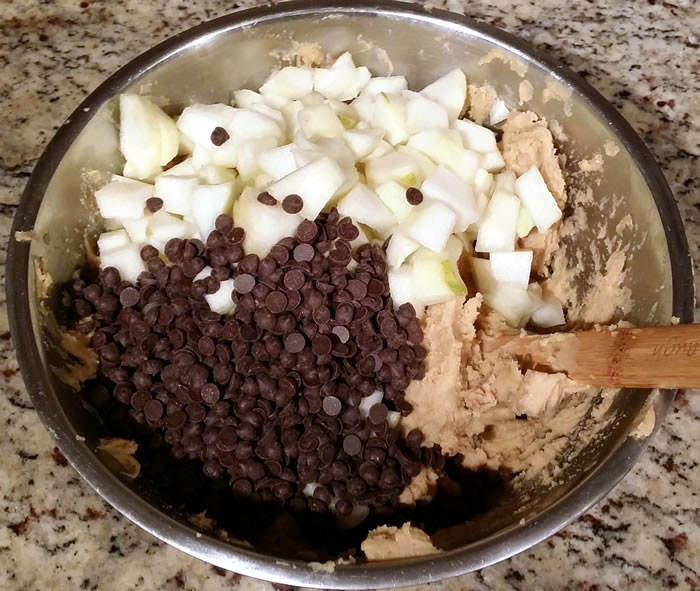 Divide the mixture between two greased loaf tins and bake for 25 minutes at 160°C fanbake for 25 minutes. Remove from the oven and arrange the pear slices on the top, then sprinkle over the remaining chocolate and raw sugar.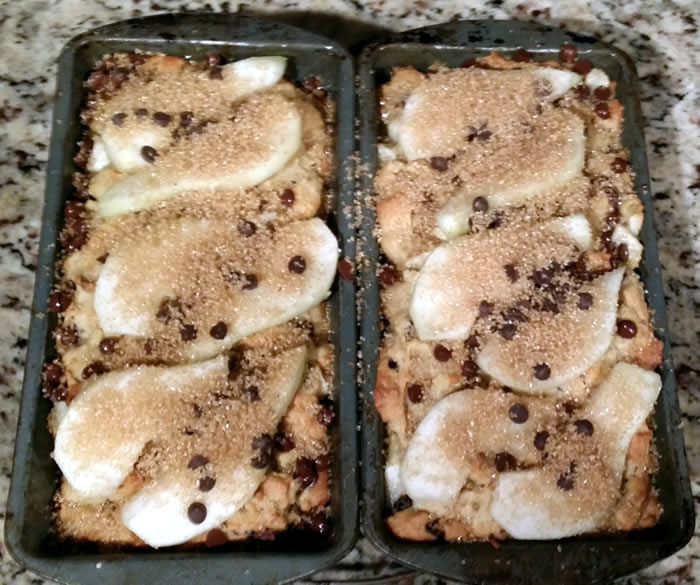 Continue to bake for a further 35 minutes or until a skewer comes out clean.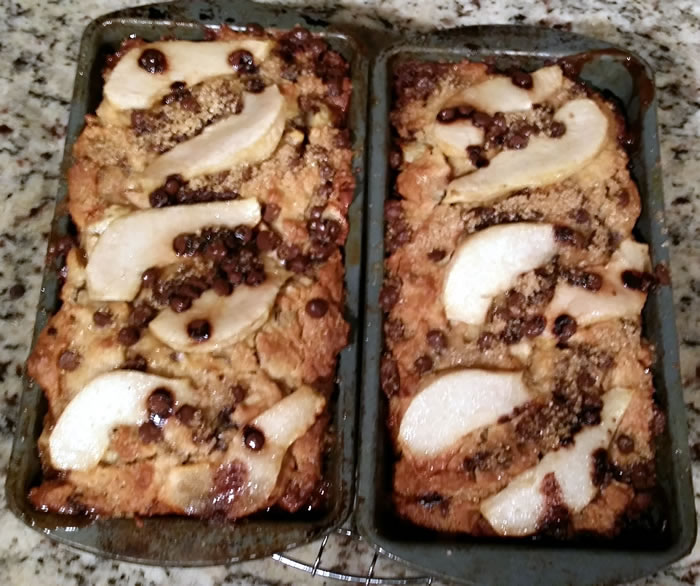 Cool in the tin for at least one hour before removing and then dust with icing sugar.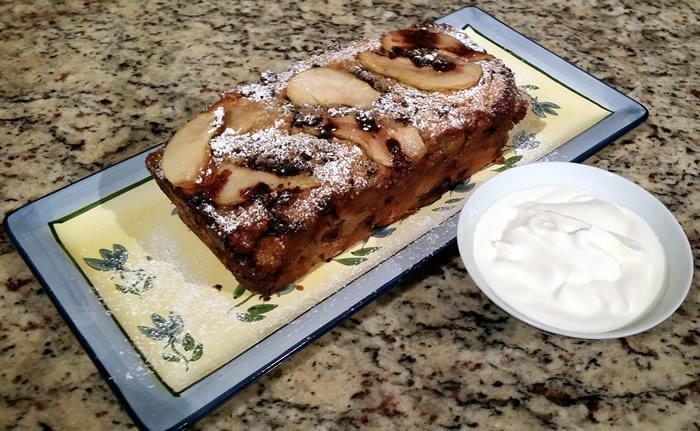 Serve warm or at room temperature with yoghurt or cream