A delicious, hearty soup perfect for a winter lunch main course or dinner entree.  Leeks and sweet potato (kumara) are a match made in heaven, and combined with the wonderful hot curry and pepper flavours, this soup is bound to please!  I have used hot marsala, which can easily be replaced with garam masala if you prefer less "heat".  The quantity of pepper and curry powder can also be reduced if you are worried that it might have a bit much oomph!
If you use a large, heavy bottomed saucepan, the soup can be made from start to finish in the one pot.
I love crunching into little pieces of garlic or ginger, but if that's not for you, crush the garlic and ginger before adding.  Use all of the leek except the tough green bits at the top – always wash chopped leeks thoroughly as soil can get in between the layers.
This soup is just great with or without the chicken, so if you are vegetarian or don't happen to have any cooked chicken, just leave it out.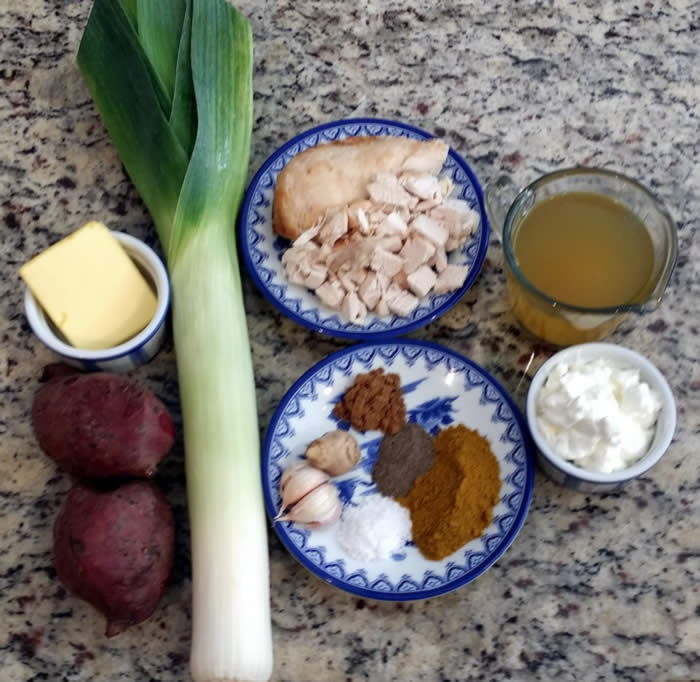 Leek & Sweet Potato (Kumara) Soup with Chicken
(Serves 4)
25g butter & a dash of vegetable oil
1 large leek (sliced & chopped)
1 small piece of ginger (peeled & chopped)
4 cloves of garlic (peeled & chopped)
1 tablespoon mild curry powder
1 teaspoon hot masala powder
1 teaspoon each salt & pepper
2 sweet potatoes (peeled and cubed)
4 cups chicken stock
3/4 cup low fat sour cream
2 cups chopped cooked chicken (flesh only – no skin)
Heat the butter and oil in a large saucepan and gently saute the leeks, ginger, garlic, spices, salt and pepper until the leeks are softened – about 10 minutes.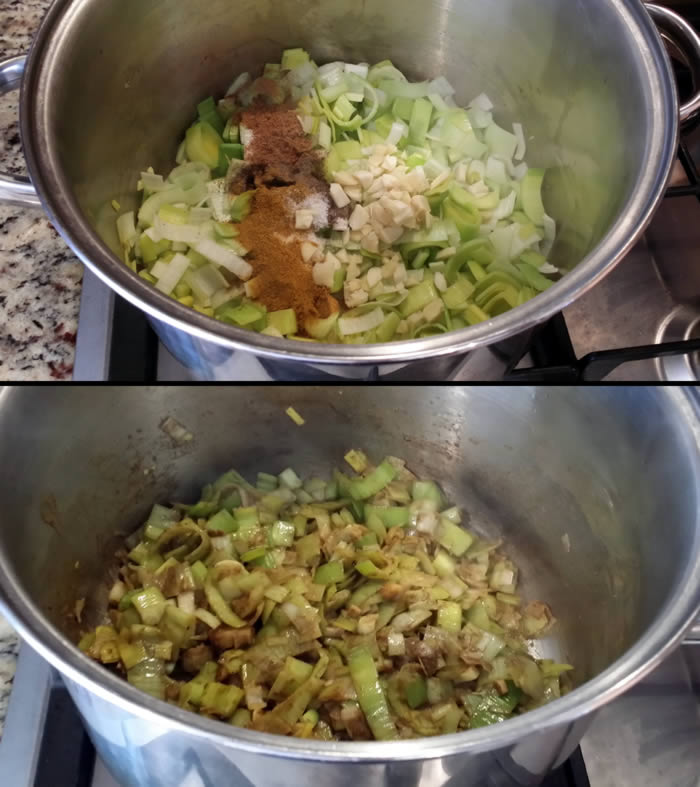 Then add the chicken stock and sweet potato (kumara) and bring to the boil then lower the heat, cover and simmer for around 20 minutes until the sweet potato is cooked.  Use a stick blender and puree the soup thoroughly.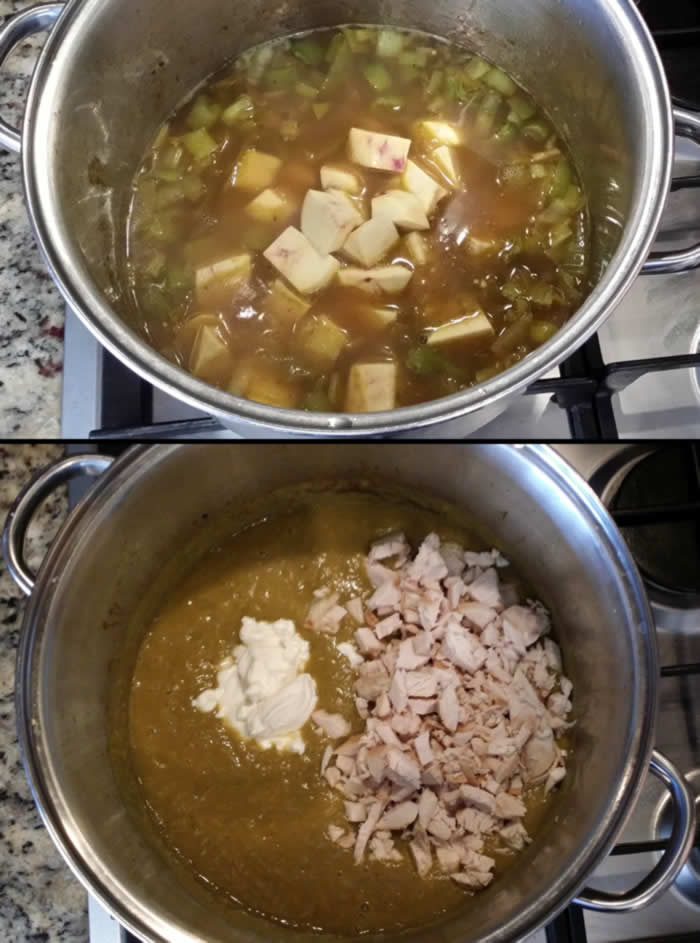 Add the sour cream and chicken and stir gently to blend until heated through and serve.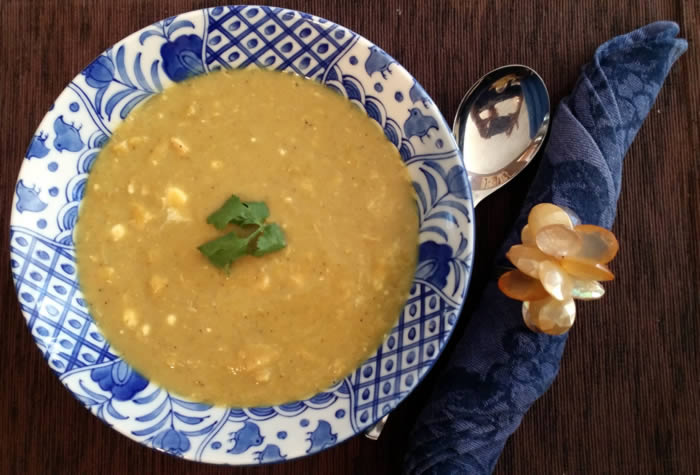 Serve on its own or with bread rolls. You can make the soup in advance – just add the chicken and sour cream and heat through before serving.