Lasagne is one of my favourite Italian dishes, but probably isn't something recommended for weight-watchers, usually oozing with cheese and often quite greasy, so here is a recipe for an easy, guilt-free, healthy lasagne that tastes great too!
Instead of using mince, I've used premium beef stir-fry which has virtually no fat, edam and parmesan style cheeses which have less fat content than other cheeses and lite sour cream.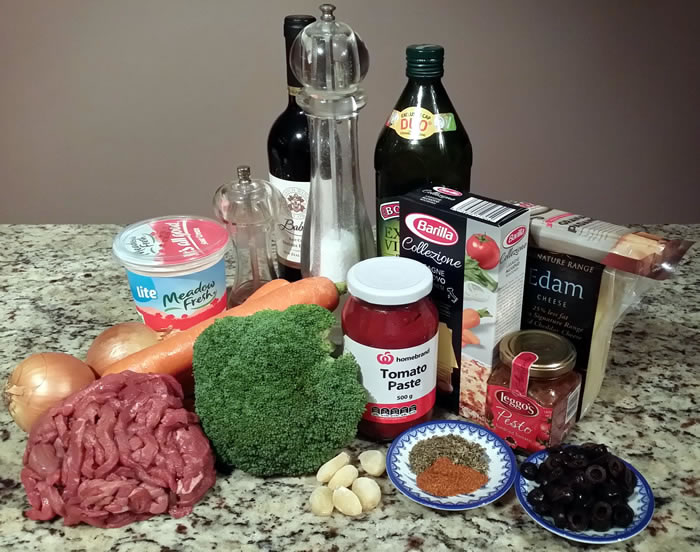 Lean Beef, Broccoli and Carrot Lasagne
(8 servings)
3 tablespoons olive oil
2 onions (sliced)
6 cloves garlic (crushed)
2 teaspoons dried rubbed basil
1 teaspoon chilli powder
Freshly ground salt & black pepper
1 cup red wine
600 grams premium beef stir fry
2 carrots (chopped and boiled or microwaved)
1 head broccoli (chopped stalks and florets, steamed or microwaved)
2 tablespoons tomato paste
1 cup lite sour cream
100 grams sundried tomato pesto
1½ cups Edam cheese (grated)
½ cup parmesan cheese (very finely grated)
9 sheets dried lasagne (or enough for 3 layers)
½ cup sliced black olives
Heat the oil in a large fry pan and add the onions, garlic, basil, chilli, salt and pepper and fry gently until translucent.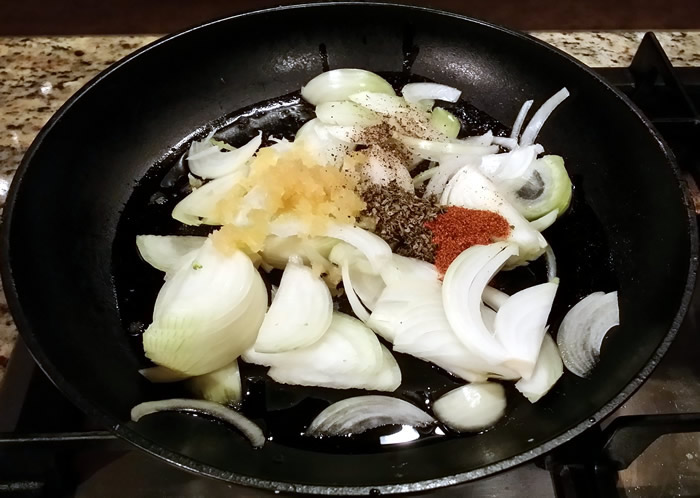 Add half of the red wine and simmer until reduced and onions start to caramelise.
Transfer to a bowl and combine with the beef.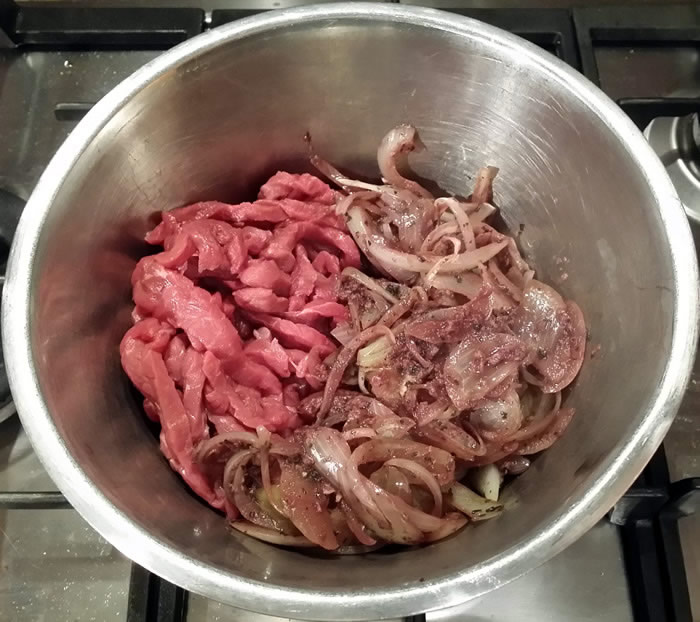 Put carrots, broccoli, tomato paste, pesto, sour cream and remaining red wine in a large pot and pulse together using a stick blender, then mix in edam cheese and half of the parmesan.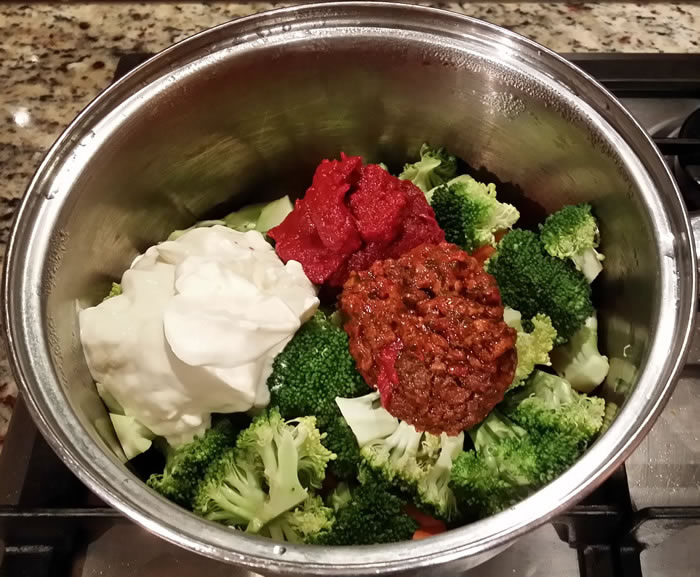 Grease a large rectangular casserole dish and spread half the onion/beef mixture on the bottom then cover with lasagne sheets.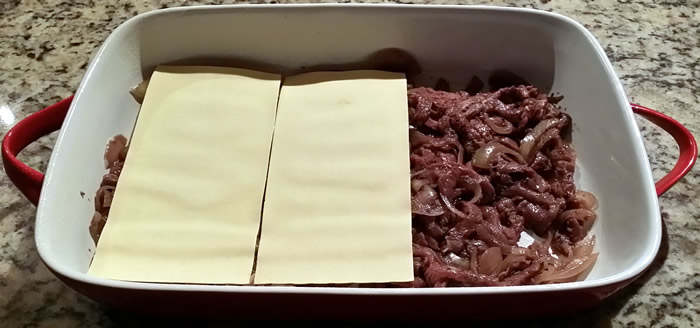 Spread half of the vegetable/cheese mixture on top.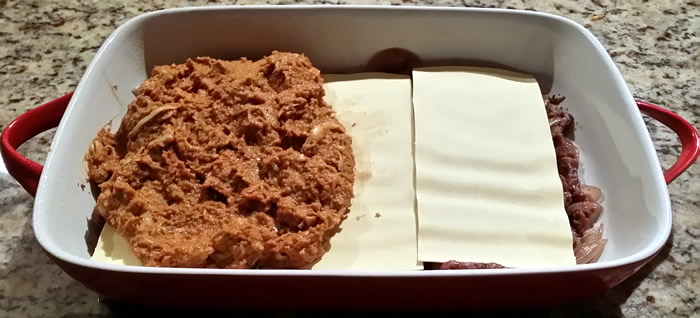 Cover with another layer of lasagne sheets and spread olives on top.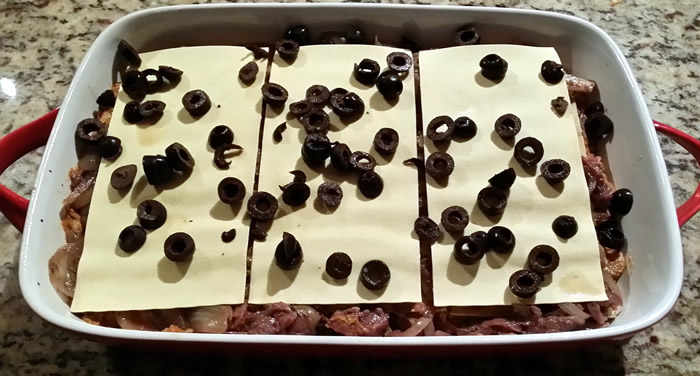 Spread remaining vegetable/cheese mixture on top and then sprinkle remaining parmesan on top.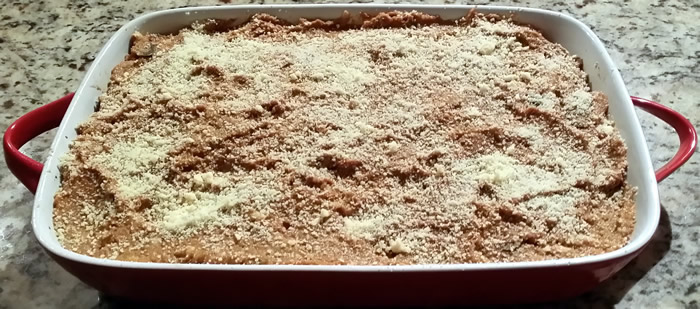 Bake at 180° C for 40 minutes.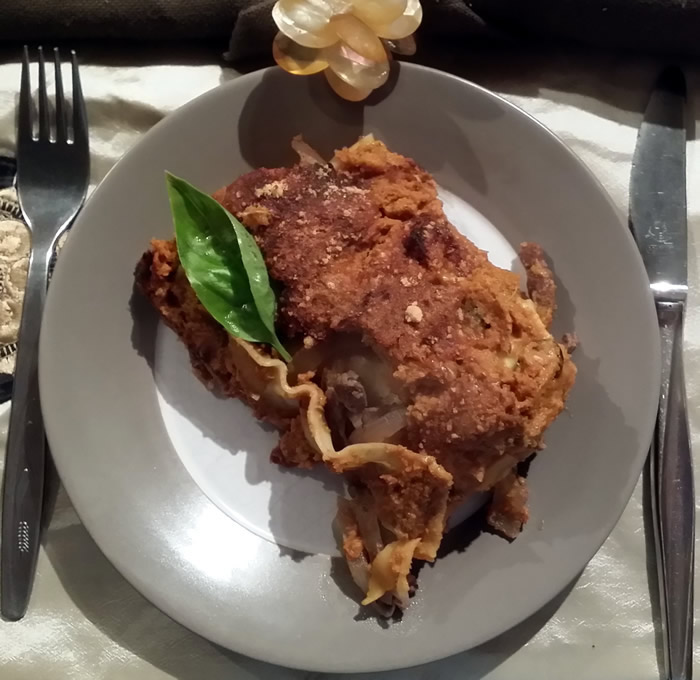 Serve immediately garnished with some fresh herbs.