Scotch fillet (if you are from New Zealand or Australia) or rib eye from other parts of the world, is aptly named because it is a cheaper cut than eye fillet and is beef steak from the rib section. It is flavourful, tender and the marbling of fat makes it perfect for roasting or grilling.
This is a very simple, yet impressive recipe that can be prepared a day in advance and cooked just prior to serving.
This recipe can be served on it's own or delicious with Anchovy & Truffle Oil Sauce on the side.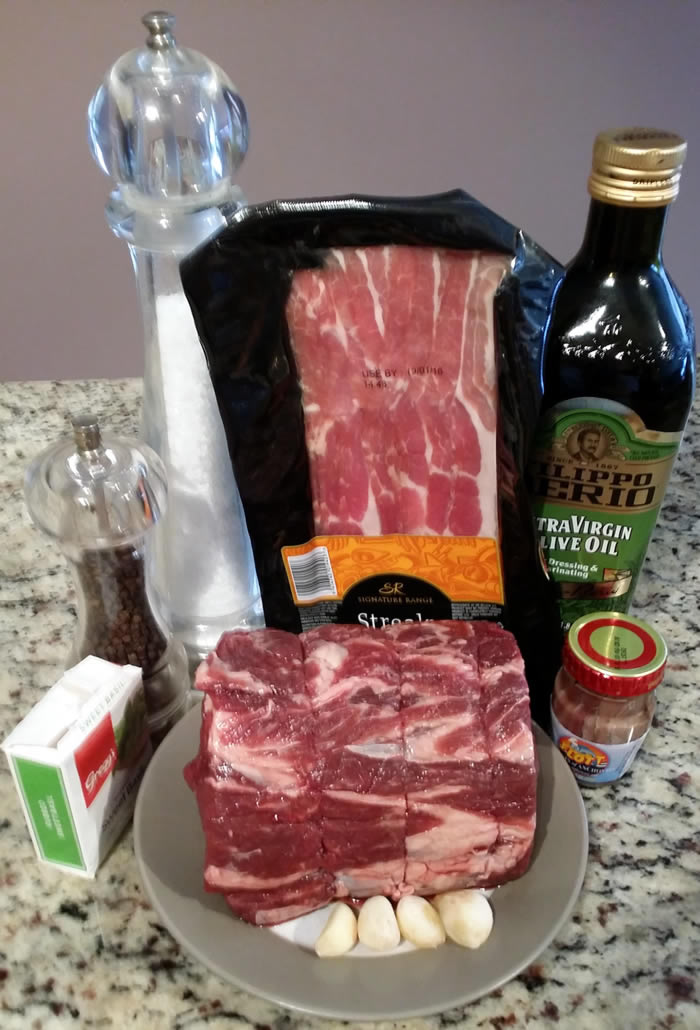 Bacon Wrapped Whole Scotch Fillet
(5 – 6 servings
6 tablespoons olive oil
4 cloves garlic
1 teaspoon rubbed sweet basil
1 teaspoon each freshly ground salt & black pepper
4 anchovy fillets
1.2 kg whole scotch fillet
250 grams streaky bacon
Put all ingredients, except scotch fillet and bacon into a bullet or food processor and blend until smooth.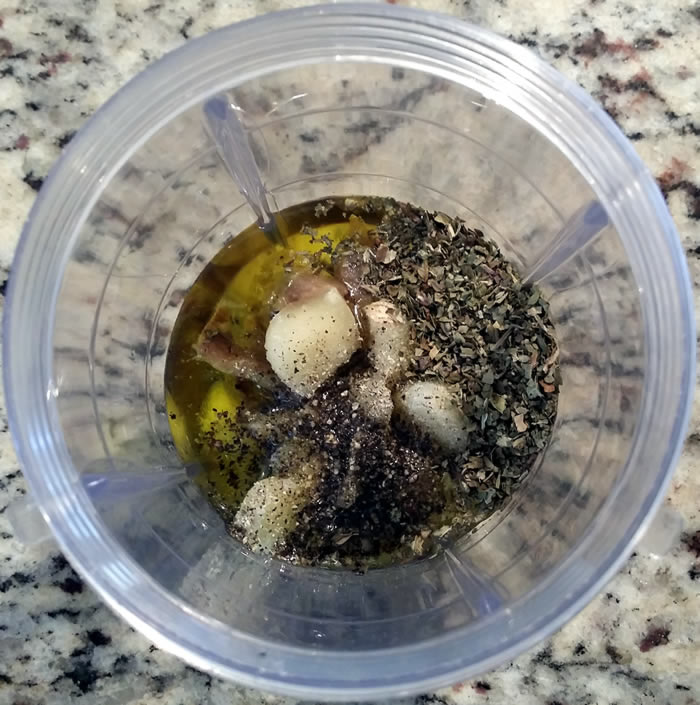 Thoroughly dry the scotch fillet using paper towels. Lay the bacon out, overlapping slightly on a clean work surface. Place the beef on top and completely smother in the marinade (you can unroll the beef and roll it up again to get the marinade right through).
Roll the beef up again as tightly as you can and position it so the fattiest part is face up.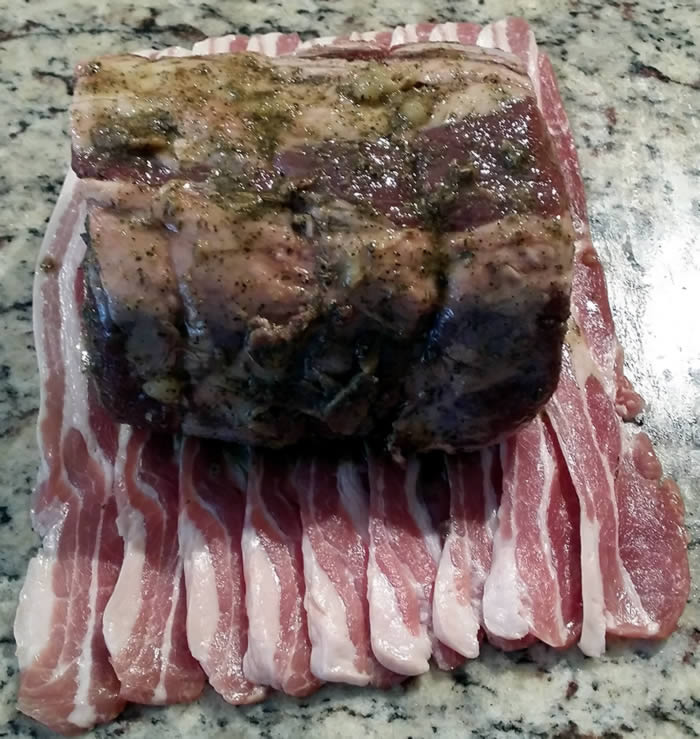 Wrap the bacon over as far as it can go.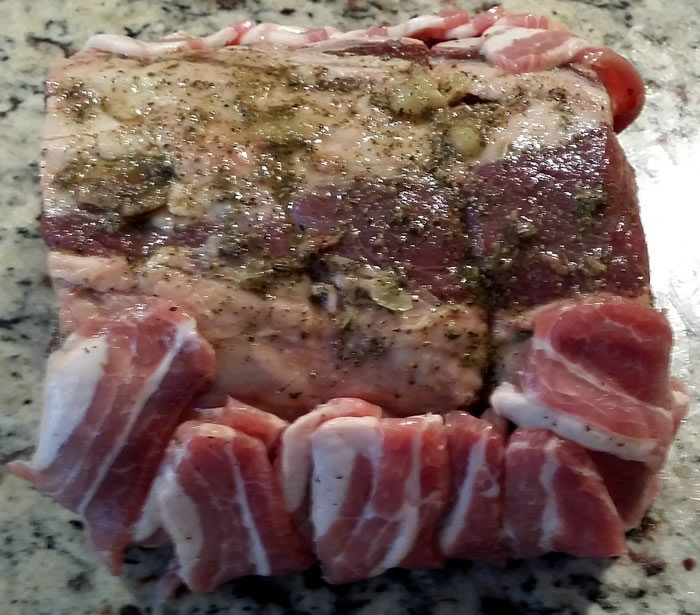 Tie up with kitchen twine and place open, fatty side down on a greased baking dish.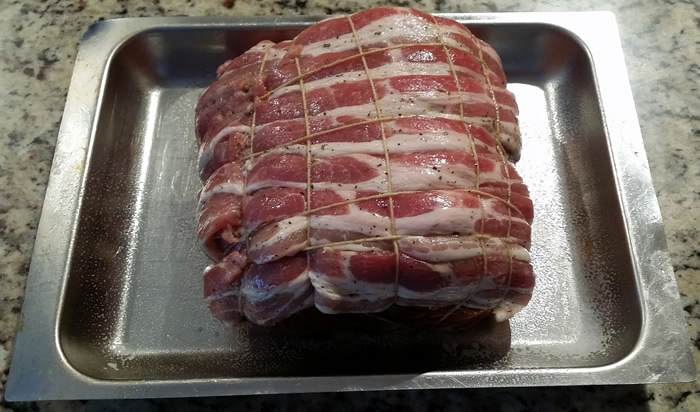 Preheat oven to 200° C and bake beef for 30 minutes for medium rare. Let it stand, covered in tin foil, before slicing for 10 to 20 minutes.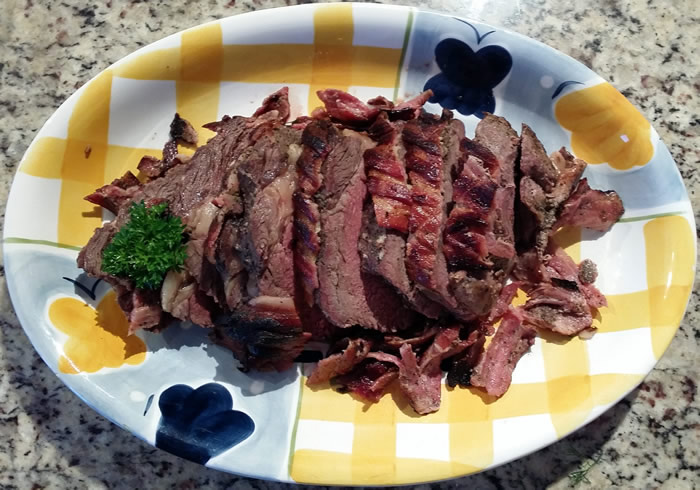 Remove string, slice and arrange on a platter (the slices at each end will be a little more cooked than the middle for those that prefer their meat medium)