Stroganoff derives from the Russian Beef Stroganov  (Бефстроганов Befstróganov) which is a dish of sautéed pieces of beef served in a sauce with smetana (sour cream).  Stroganoff is a classic, favourite of mine so have created a version using minced beef, which was delicious served on fettuccine pasta (use gluten free pasta if you are gluten intolerant, as there is no gluten in the stroganoff). I've used the American terminology for the name of this dish as I think "ground" sounds more appetising than "minced".
Try to use lean beef mince, but if you find that the pan is very oily after frying the beef and onions, just drain the excess oil off and continue on with the recipe.
A small bunch of chopped dill can be used, if you have it, instead of dill paste.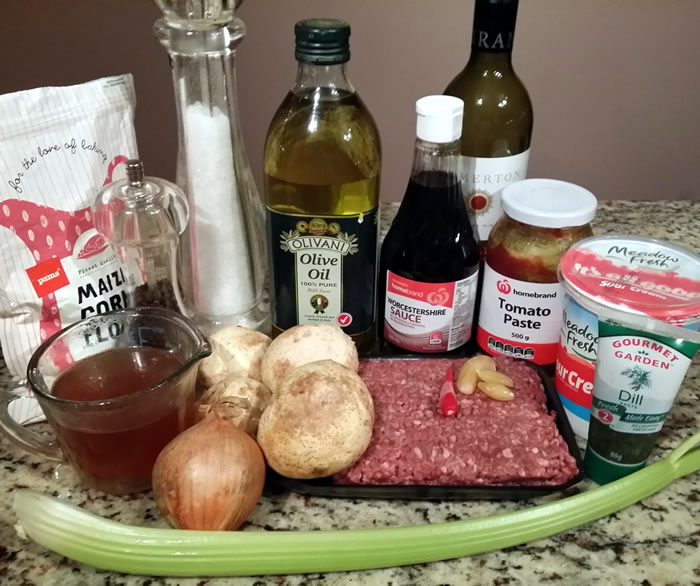 Ground Beef Stroganoff
(Serves 4)
3 tablespoons olive oil
500 grams lean beef mince
1 onion (chopped)
150 grams mushrooms (chopped)
4 garlic cloves (crushed)
1 hot red chilli (finely chopped)rooms (sliced)
1 stalk celery (chopped)
150 grams mushrooms
500 mls beef stock
150 mls red wine
2 tablespoons Worcestershire sauce
3 tablespoons tomato paste
1 heaped teaspoon dill paste
3 tablespoons tablespoons lite sour cream
2 teaspoons cornflour
Freshly ground salt & black pepper
Heat olive oil in a large fry pan and brown the beef and onions over medium/high heat.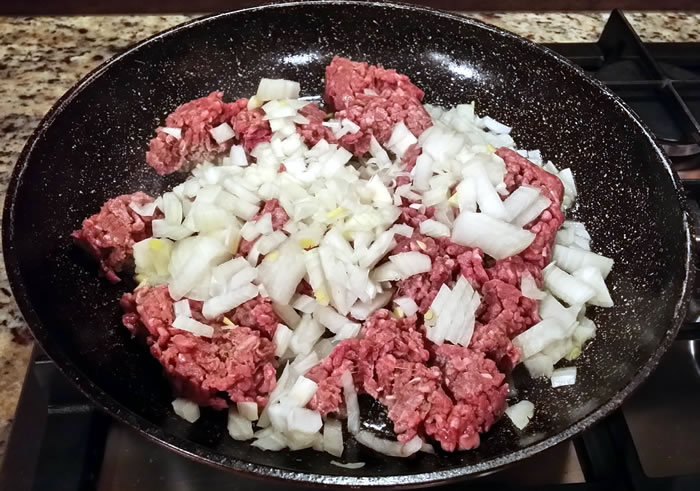 Add garlic and chilli and fry gently for a couple of minutes.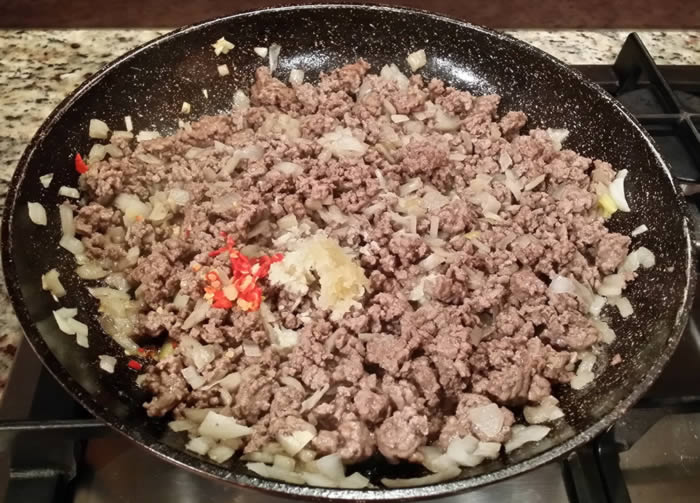 Add mushrooms and celery and fry for 5 minutes.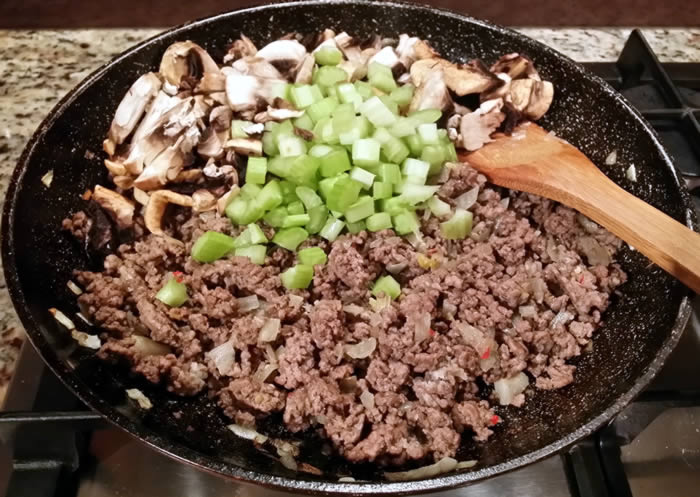 Add red wine, stock (leaving a small amount aside to cool), tomato paste, Worcestershire sauce and dill and gently simmer for 10 minutes.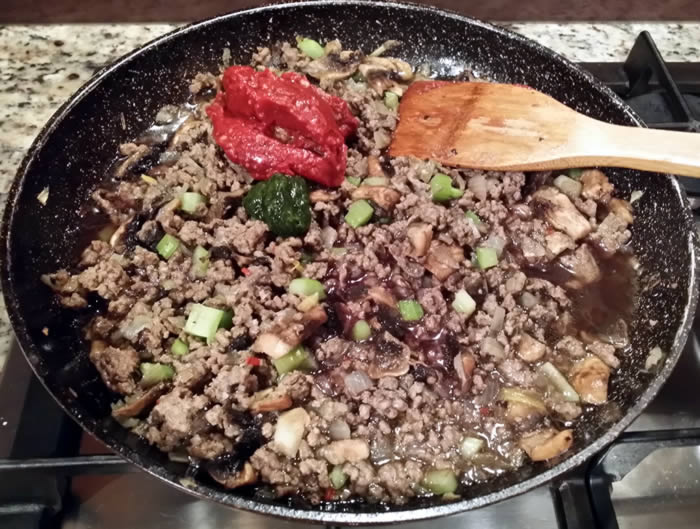 Mix cornflour with reserved stock and stir into mince over gentle heat until it thickens and just starts to boil.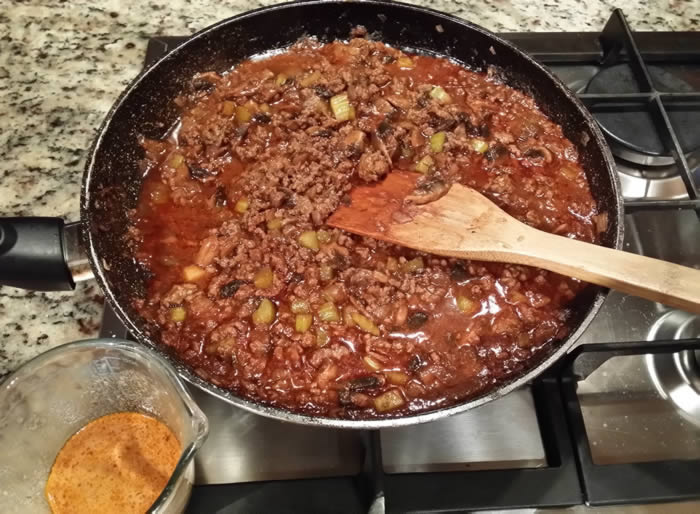 Add sour cream and a good grinding of salt and pepper and stir through until sour cream has heated.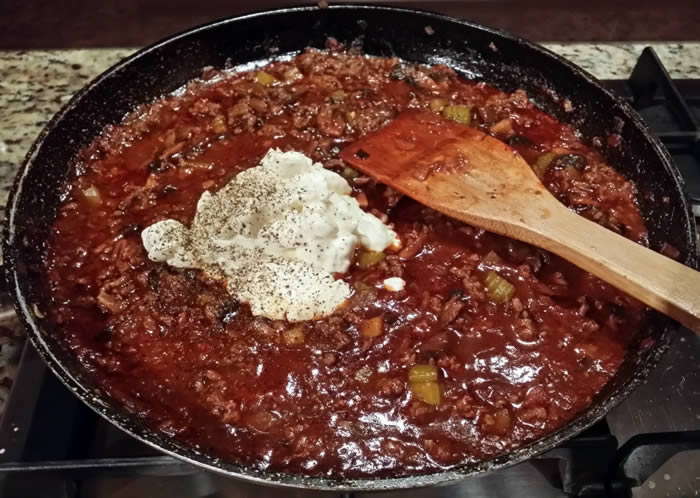 Either put into a large bowl for table serving or …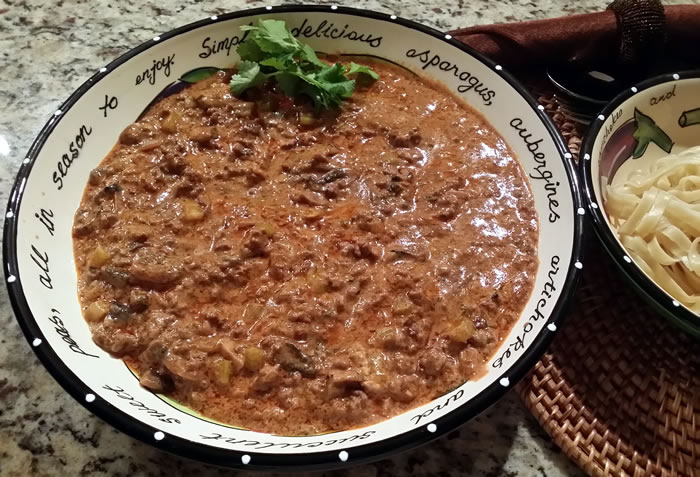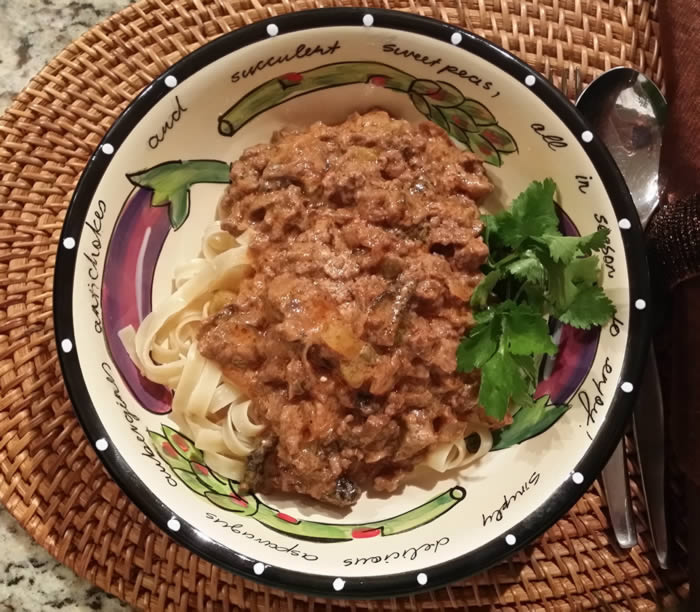 Serve on top of prepared pasta in individual pasta bowls.