Not strictly a pie because I've used a mashed pumpkin mixture for the base … a healthier version of a pie!
Fresh herbs are important in this recipe, but parsley and fennel can be substituted for any herbs of your choice.
This dish can be made the day before and reheated. It is easier to plate and presentation is better if you serve on the plates after refrigerating and then reheat each plate individually, although probably not practical if you are serving 8 guests.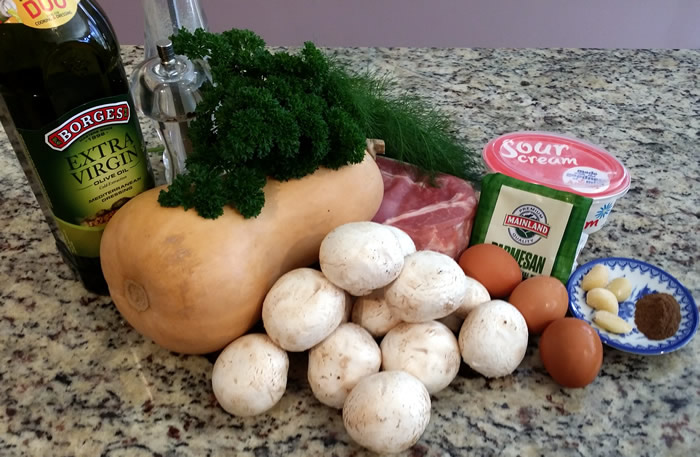 Pumpkin, Bacon & Mushroom "Pie"
(6 – 8 servings)
1 large pumpkin (1½ kg) peeled, cooked and mashed
½ teaspoon ground nutmeg
Freshly ground salt & black pepper
3 eggs (beaten)
3 tablespoons olive oil
500 grams button mushrooms (sliced
3 rashers bacon (chopped)
4 cloves garlic (crushed)
Large bunch each of parsley & fennel (finely chopped)
Heaped tablespoon sour cream
25 grams parmesan cheese (finely grated)
Add the nutmeg, 1 beaten egg and a good grinding of salt & pepper to the pumpkin when it has cooled down and mix thoroughly.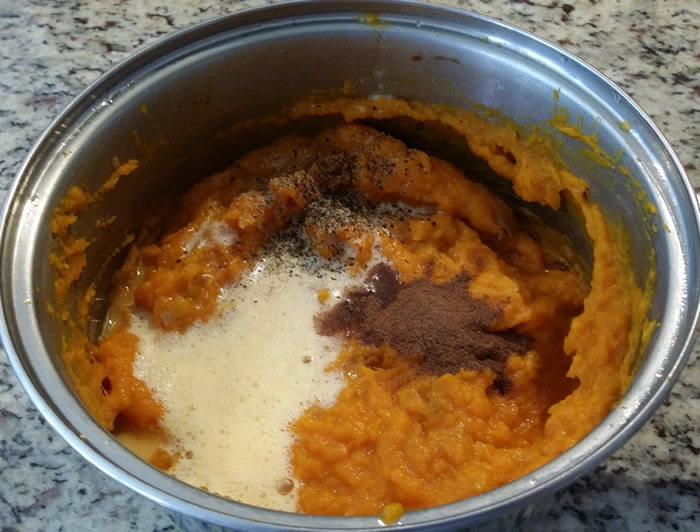 Grease a large casserole and put the pumpkin mixture in spreading it out and up the sides, leaving a hollow in the middle.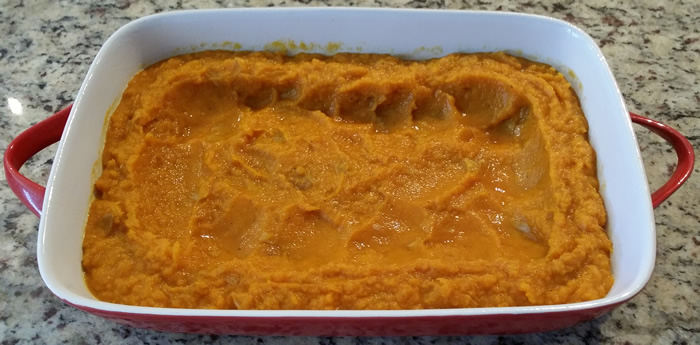 Heat oil in a large frypan and gently fry mushrooms, bacon and garlic for 15 to 20 minutes until all the liquid is absorbed.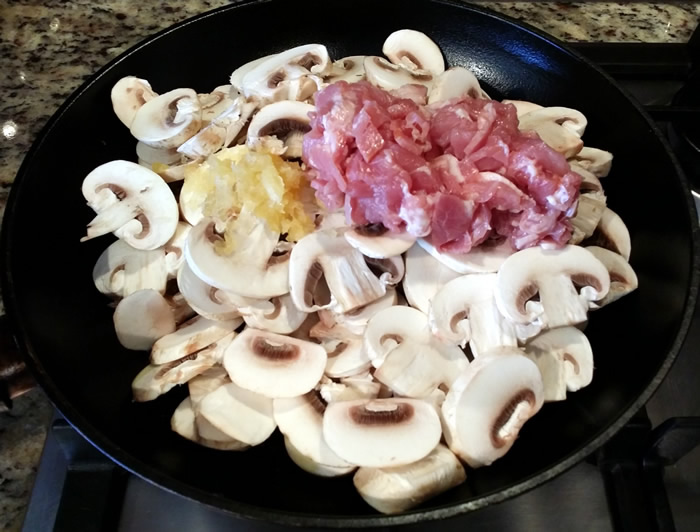 Add the herbs and simmer for a further 5 minutes.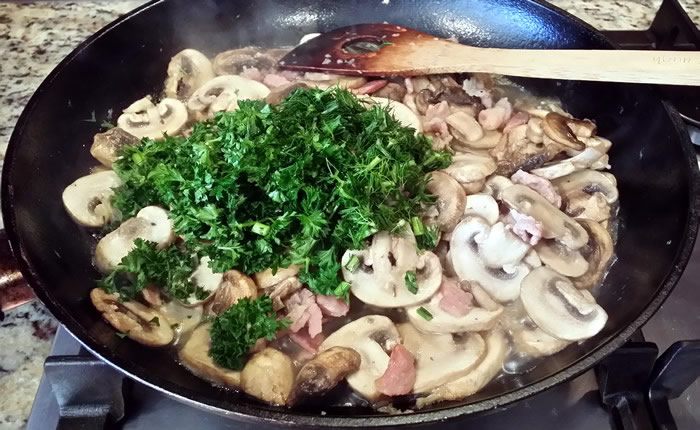 Let the mixture cool, then add the sour cream and the remaining 2 beaten eggs, a good grinding of pepper (and salt if required) and mix thoroughly.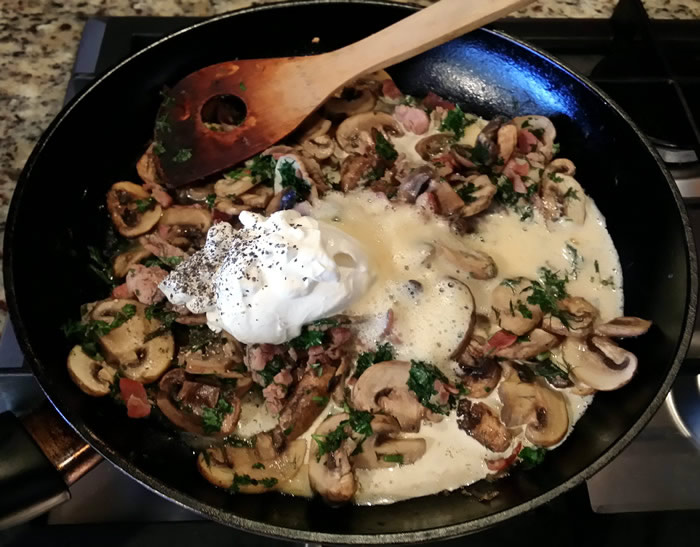 Carefully pour the mushroom mixture into the hollow in the pumpkin.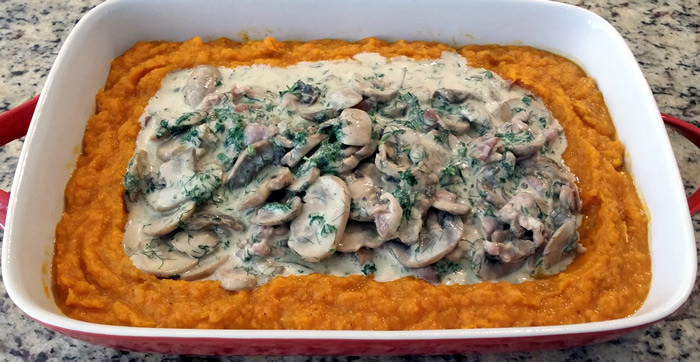 Sprinkle with the parmesan.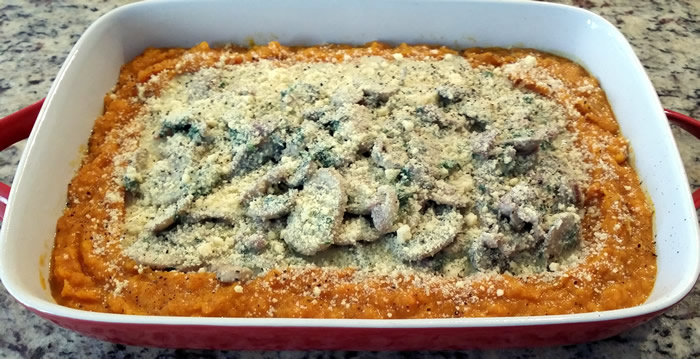 Bake for 30 minutes at 200° C for 30 minutes.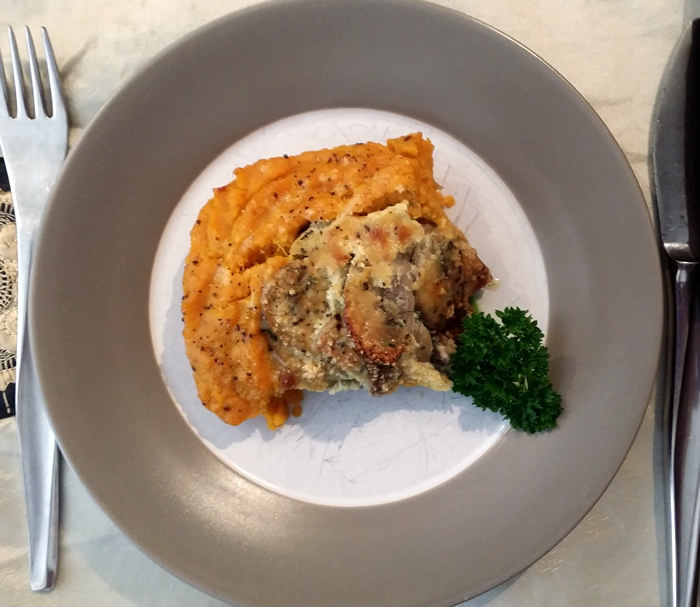 Serve on its own garnished with fresh herbs or add a dollop of sour cream and crusty bread.