This is a really easy loaf recipe with only a small amount of sugar, so pretty healthy too (if you don't count the butter). I usually double the recipe and make two loaves and one goes in the freezer.
Always use ripe bananas for baking – this is a great way to use them up if you don't like eating them ripe.
Just to be safe, I usually cut out a piece of baking paper to fit the bottom on the loaf tin and put it in and grease it before putting the mixture into the oven to bake.
This loaf can be kept in an airtight container for a couple of days or a bit longer in the fridge.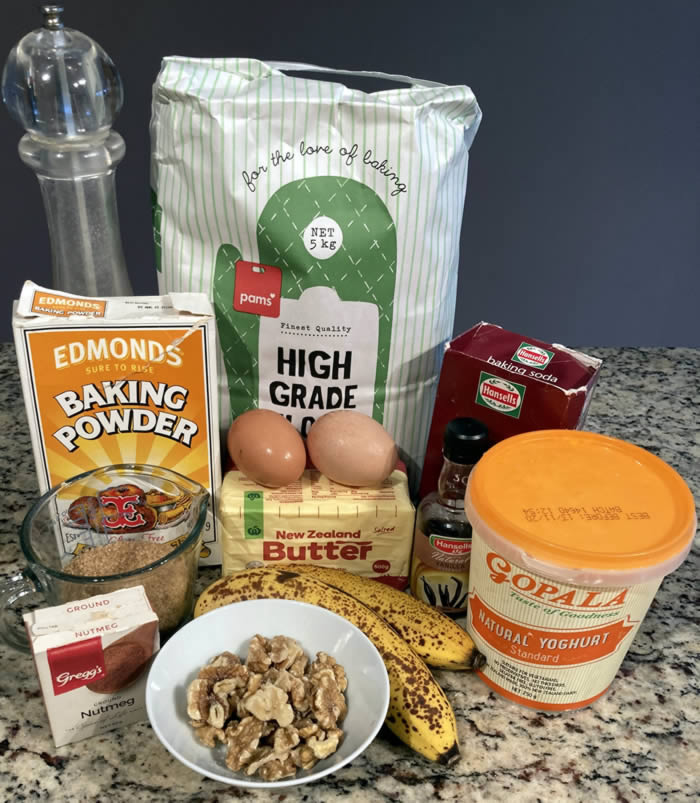 Banana Yoghurt Bread
2 ripe bananas (mashed)
1 cup natural yoghurt
2 large eggs (lightly beaten)
½ cup raw sugar
55gm butter (melted)
1 teaspoon vanilla essence
1½ cup high grade flour
1 teaspoon baking powder
½ teaspoon baking soda
½ teaspoon salt
¼ teaspoon nutmeg
½ cup walnuts (chopped) (reserve 5 halves)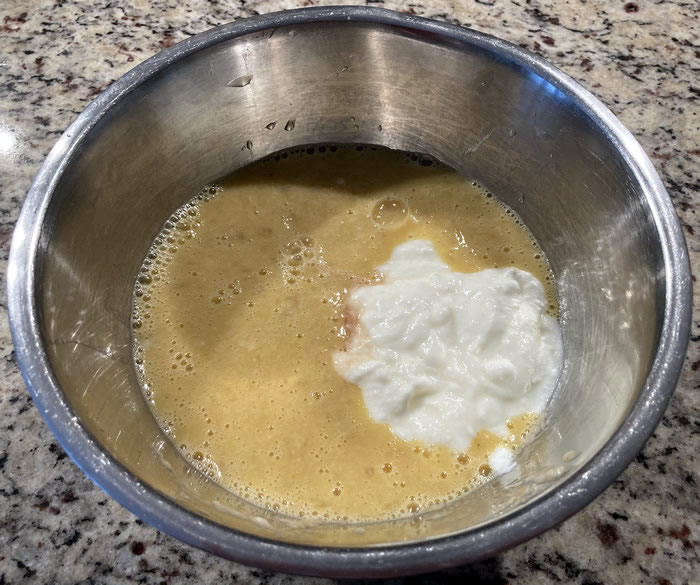 Mix together bananas, eggs, yoghurt, sugar, butter and vanilla.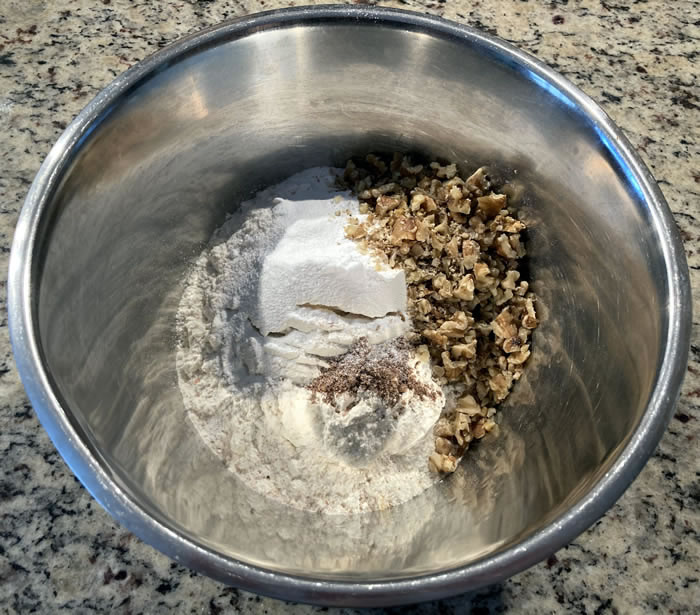 In a separate bowl, sift the dry ingredients, add the walnuts, mix together, make a well in the centre and add to the wet mixture to this and mix through thoroughly so there is no dry flour mixture left.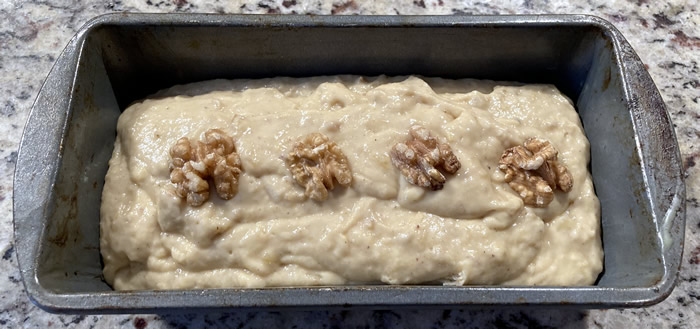 Pour into a greased loaf tin and press the reserved walnuts gently on top.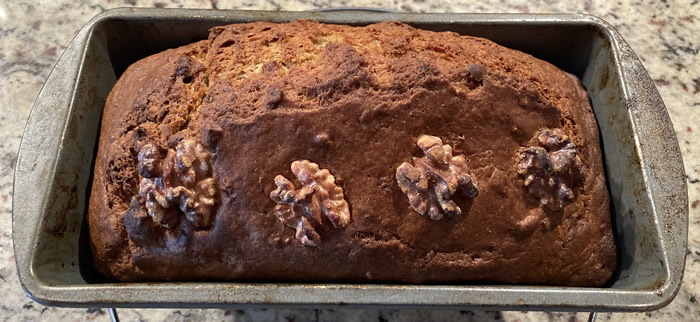 Bake at 175°C for 1 hour.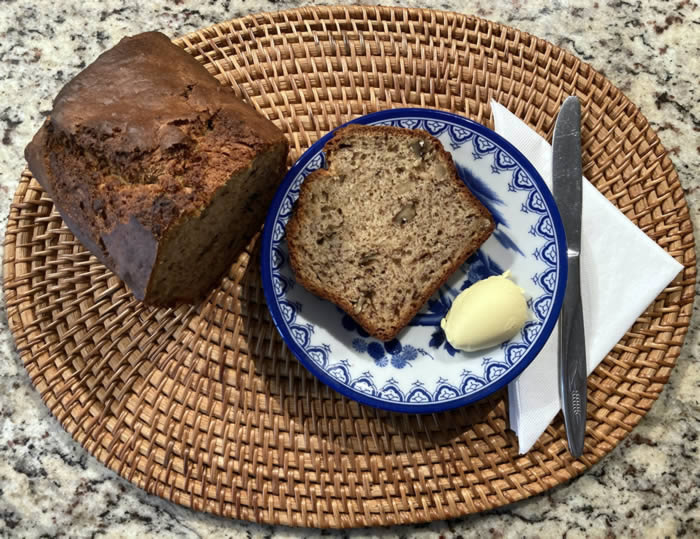 Slice and serve once cooled to room temperature.