A very simple crowd-pleaser that can be made in advance and re-heated or frozen for a later date.
I have used blue cheese as I like the sharpness of the flavour with the gherkins, but mozzarella would also work really well. I like to make my own breadcrumbs from bread which is a couple of days old, but Panko crumbs would work just as well.
This recipe is great for party nibbles served with your favourite sauce or a selection to make it more interesting. (I have used my home-made spicy plum sauce)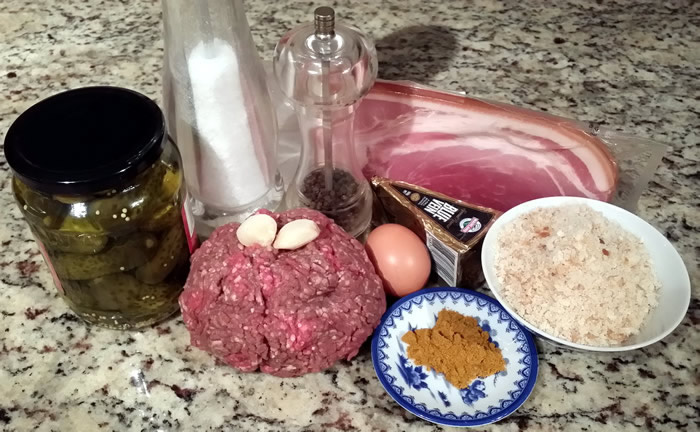 Bite Sized Burger Balls
(Makes 16)
600 grams lean beef mince
2 cloves garlic (crushed)
1 egg
1 heaped teaspoon ras-el-hanout
½ teaspoon each freshly ground salt & black pepper
50 grams blue cheese (cut into 16 pieces)
3-4 gherkins (depending on size – 16 slices)
1 cup fresh breadcrumbs
2 rashers of bacon (cut each longways into 4 then in half to make 16 strips)
Mix together beef, garlic, egg, ras-el-hanout, salt and pepper in a large bowl.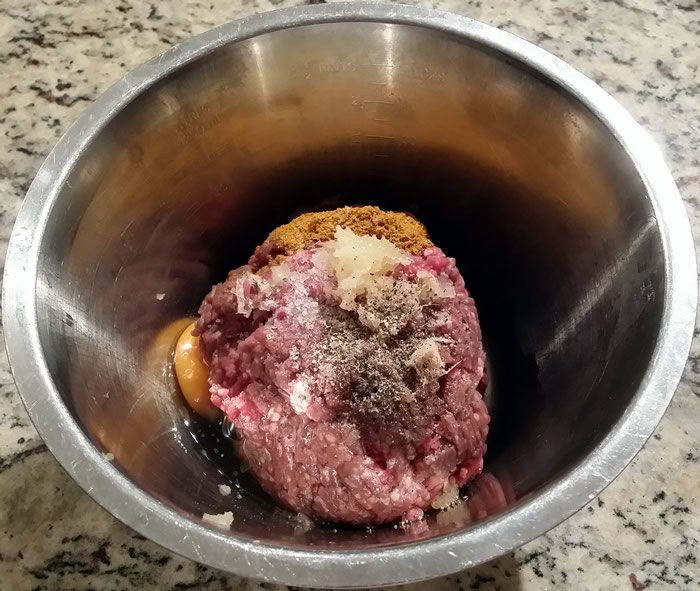 Divide mixture into 16, flatten out into a circle, add cheese and gherkin to each circle and then carefully fold meat mixture around so that it completely encases the cheese and gherkin.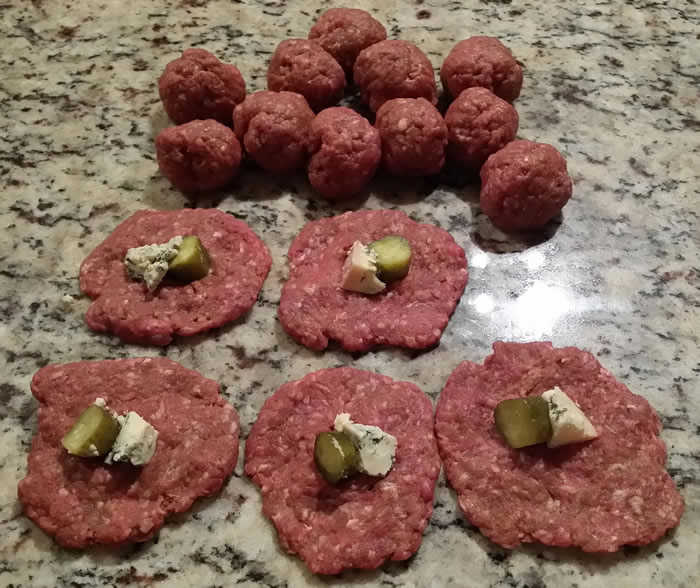 Roll each ball in breadcrumbs, wrap a slice of bacon around each and place on a tray lined with baking paper.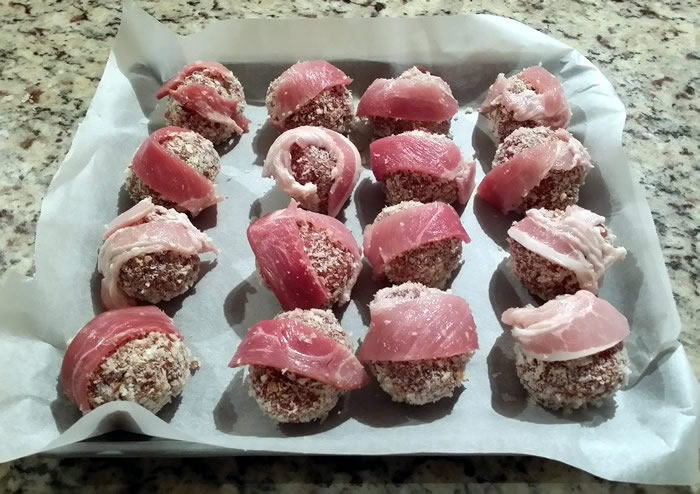 Bake at 175° C for 15 minutes.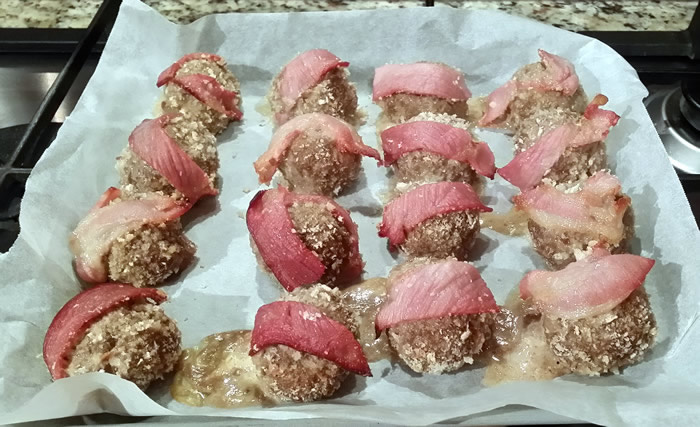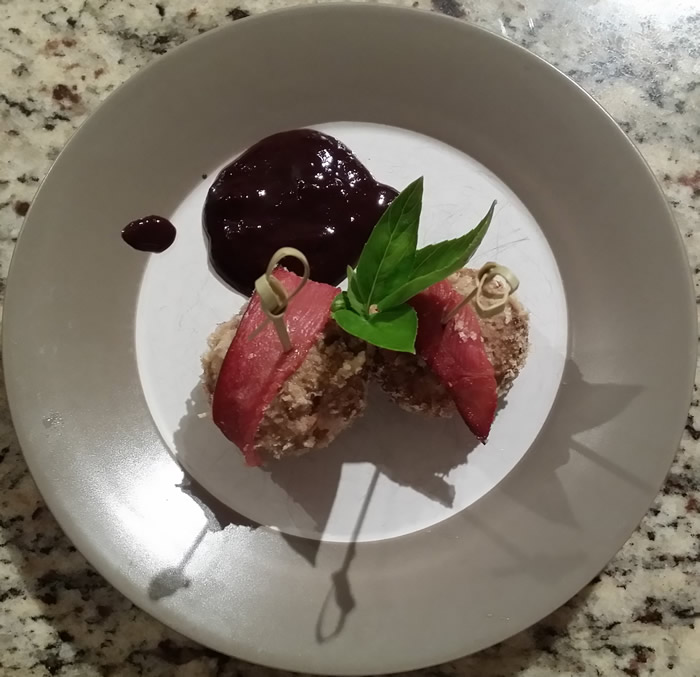 Serve when cooled a little.