Veal isn't so common in New Zealand and I had bought this leg of veal frozen, so decided to serve it along with other barbecued meats, salads and vegetables for a large summer gathering.
I had lots of hungry guests so didn't manage to take a photo of it garnished or served pulled with the remaining marinade drizzled over it.
Try to use fresh bay leaves if possible and set some aside for garnish.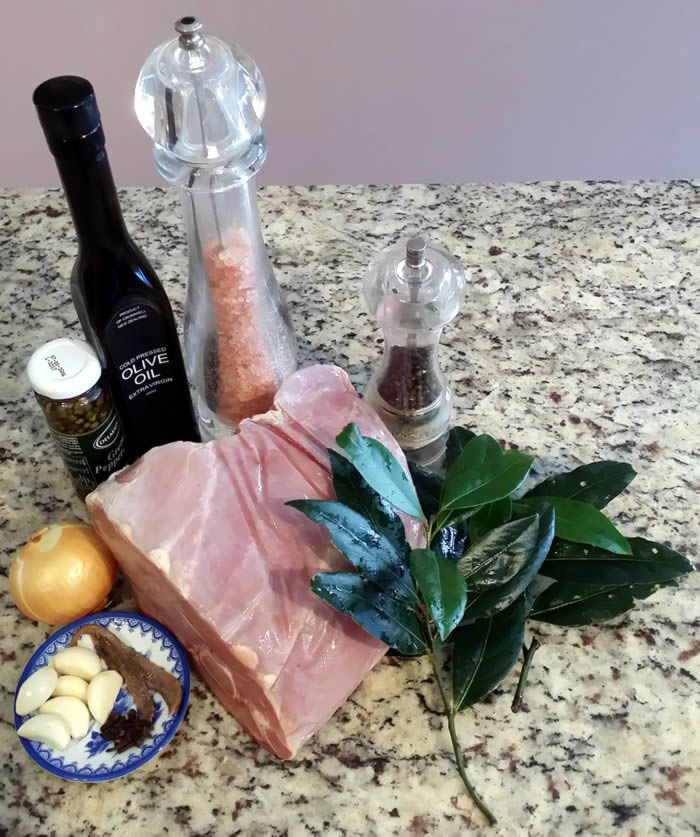 Slow-cooked Leg of Veal
(6 servings if served with no other meats)
1.75kg veal (bone-in-leg)
4 tablespoons olive oil
2 anchovy fillets
6 cloves garlic (cut 12 slices off and crush rest)
½ teaspoon each freshly ground salt & black pepper
12 green peppercorns
12 whole cloves
12 bay leaves
1 onion finely sliced
Combine the olive oil, anchovy fillets, crushed garlic, salt and pepper in a bullet and blend into a paste. Rub ⅓ over the veal and place in a heavy ovenproof casserole.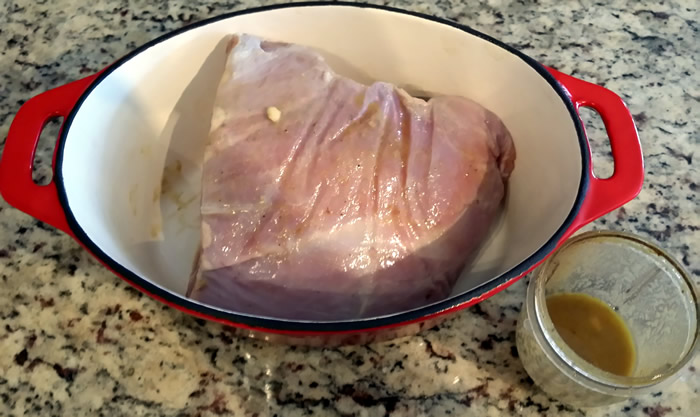 Using a sharp knife cut 12 pockets into the top of the veal and push a slice of garlic, a green peppercorn and a clove into each pocket.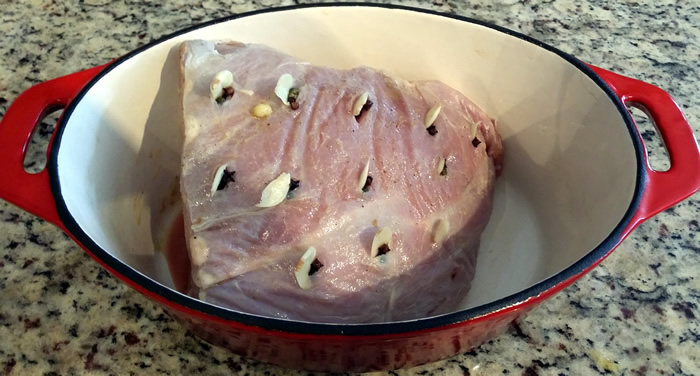 Put sliced onions under and on top of the veal and layer bay leaves on top. Drizzle on another  ⅓ of the marinade and add a little water to the bottom of the casserole dish.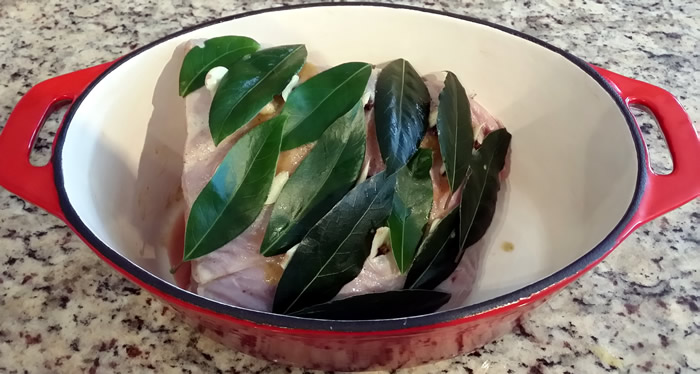 Cover with heavy lid and cook at 160° C for 3 hours, adding a little more water if necessary a couple of times during that time. At the end of cooking the meat should be falling from the bone.
Allow to cool a little and serve drizzled with remaining marinade – can be also served at room temperature or chilled if cooked the day prior to serving.