A simple Thai style curry that only takes a few minutes to prepare.
If you don't have fennel, just use onion and basil or coriander can be used instead of spicy oregano.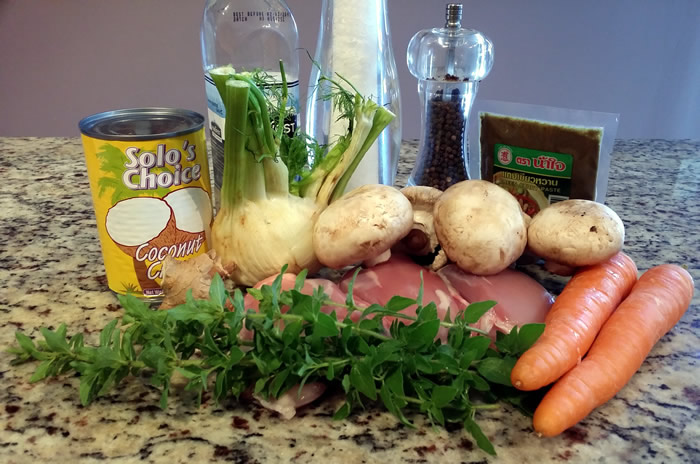 Poached Chicken, Fennel & Mushroom Green Curry
(3 servings)
2 tablespoons peanut oil
1 fennel bulb (sliced)
2 large carrots (sliced into large matchsticks)
Fresh ginger (golf ball size – peeled and finely chopped)
1 teaspoon green curry paste
Freshly ground salt & black pepper
500 grams skinless chicken thigh cutlets (3)
Bunch of spicy oregano (chopped)
180 grams button mushrooms
400 gram can coconut cream
Heat the oil in a large wok or fry pan and gently fry the carrots, fennel and ginger together with the curry paste and a good grinding of salt and pepper until the carrots just start to brown.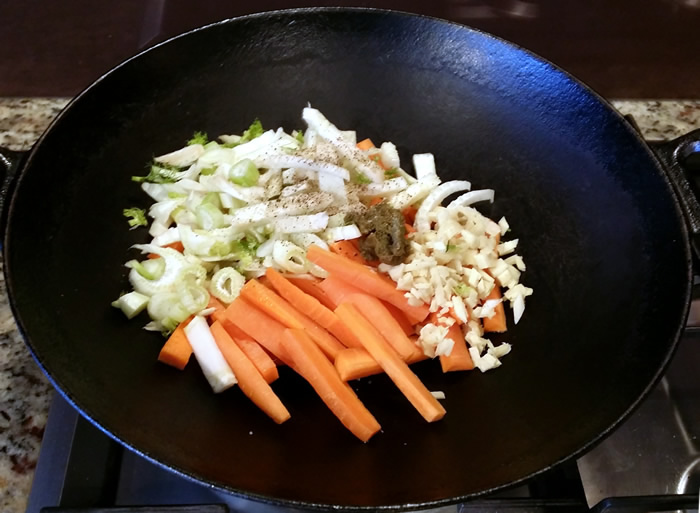 Turn the heat down very low and put the chicken and oregano on top of the vegetables, cover and simmer for 10 minutes. Turn chicken, cover and simmer for a further 10 minutes.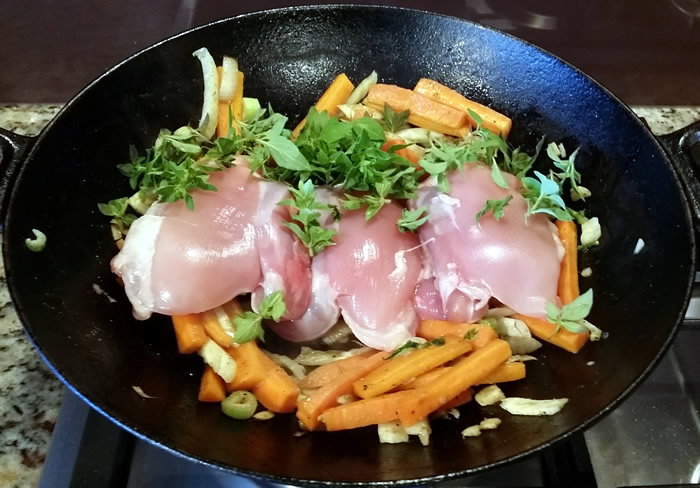 Add mushrooms and coconut cream and simmer uncovered until the mushrooms are cooked (around 5 minutes).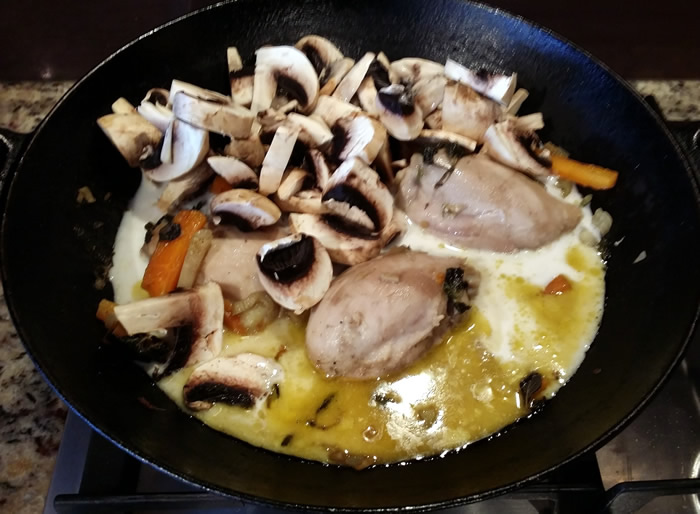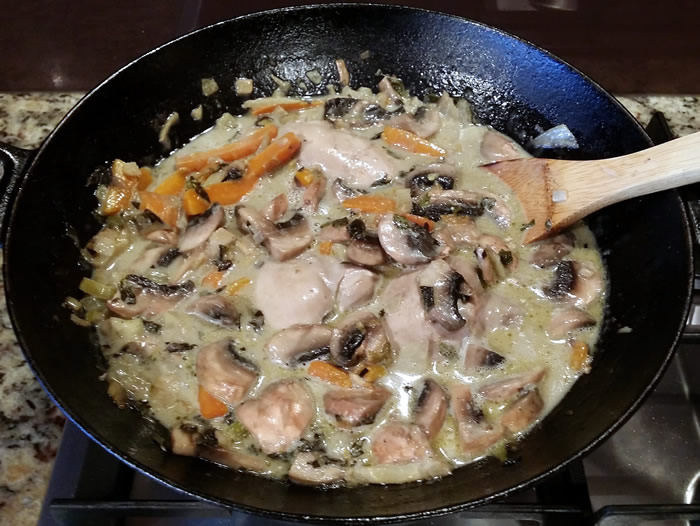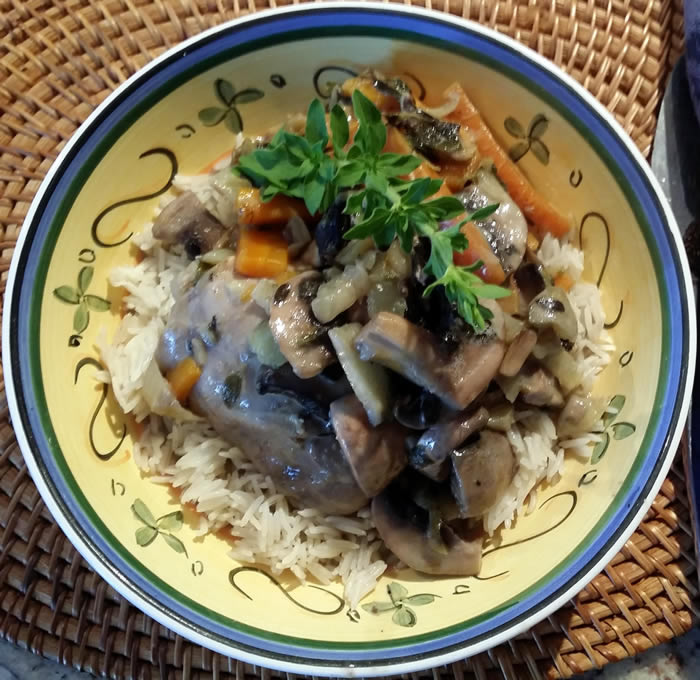 Serve chicken, vegetables and sauce on steamed rice.