I made this dish as an offering for my house sitters, so they didn't have to worry about cooking a meal the first night and, knowing that they are not very "adventurous" eaters, I resisted the urge to spice it up as I would normally do. So a good recipe to make for a mixture of guests as you can serve grated parmesan, chilli flakes, pesto etc. on the side so that those who like a little more flavour can add these if they want.
This is a one pot meal and great served with pasta, rice, mashed potatoes or crusty bread.
If you are using a whole smoked chicken, use the wings as a garnish together with some coriander leaves.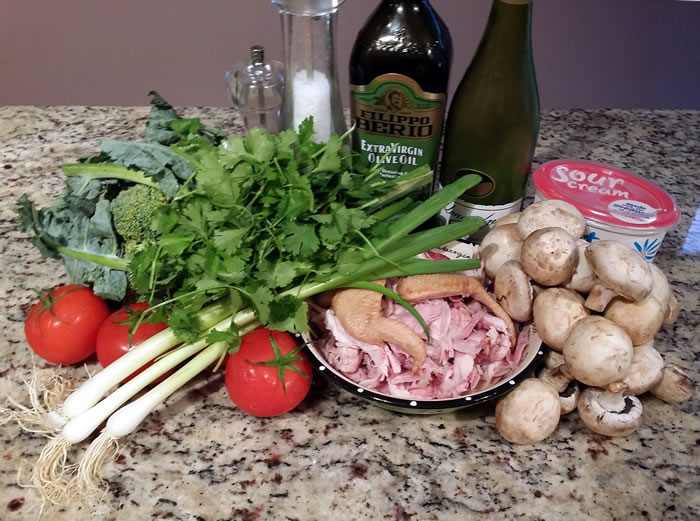 Stove Top Smoked Chicken Casserole
(4 servings)
2 tablespoons olive oil
1 teaspoon each freshly ground salt & black pepper
Large head of broccoli (cut into bite size pieces, including tender part of stalk)
500 grams vine tomatoes (chopped)
325 grams small button mushrooms (quartered)
3 spring onions (sliced)
500 grams smoked chicken (skin removed & shredded)
1 cup chopped coriander
100 mls dry white wine
1 cup sour cream
Heat oil in a large wok or fry pan and add the broccoli, salt and pepper and fry on high heat until the broccoli starts to brown. Add the tomatoes and turn the heat down and simmer for 15 minutes.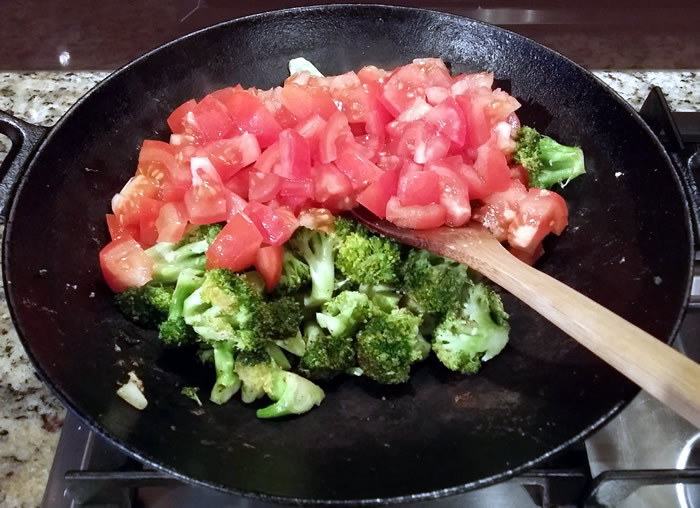 Add the mushrooms and spring onions and simmer  15 minutes, then add the wine and continue to simmer for a further 15 minutes.
Add the chicken and coriander and heat through for 5 minutes.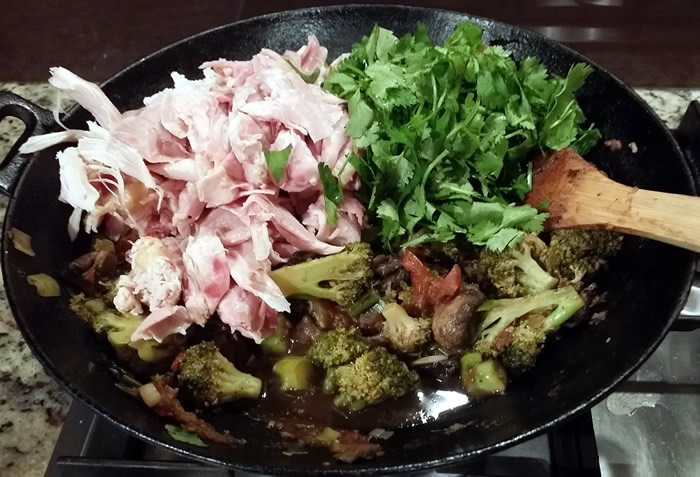 Stir through the sour cream and turn off heat.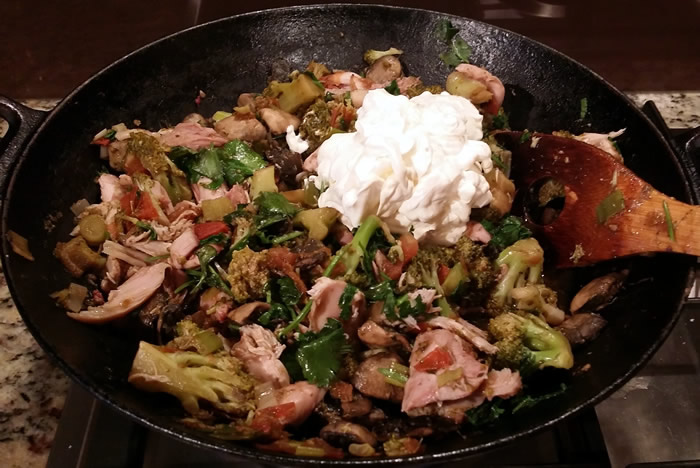 If garnishing with wings, warm them up in the microwave before serving.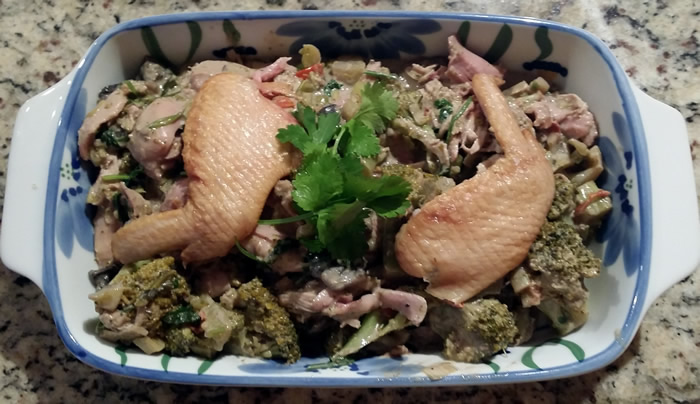 Serve immediately (see serving suggestions above)