A very quick and simple way to use sausage meat to create an easy, finger food dish – use toothpicks to serve with your favourite dipping sauce (I used my homemade plum sauce, but would be good with whatever sauce takes your fancy).
If you don't have celery herb (parcel), just use some celery stalk and leaves and chop very finely.
Fried shallots are available in most Asian grocery stores and give a nice crunchy onion flavour – a change from breadcrumbs.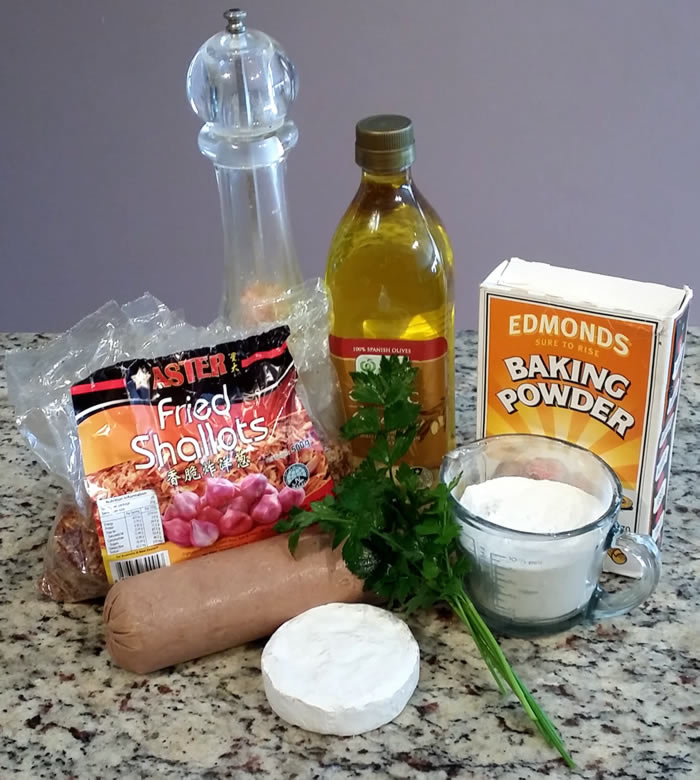 Posh Sausage Nibbles
(makes 24)
450 grams sausage meat
1 tablespoon olive oil
1 cup flour
1½ teaspoons baking powder
1 teaspoon freshly ground salt
½ cup chopped celery herb (stalk & leaves)
1 camembert (cut into 24 equal pieces)
Fried shallots
Mix together thoroughly all ingredients except camembert and shallots in a large bowl.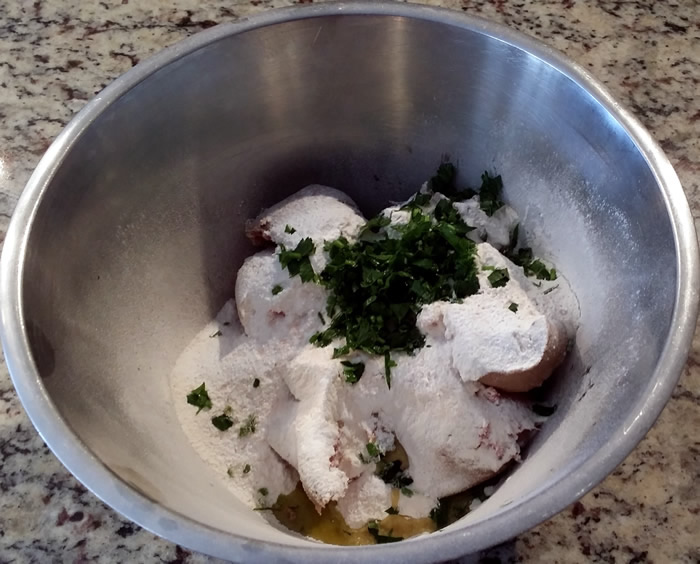 Form mixture in 24 equal size balls.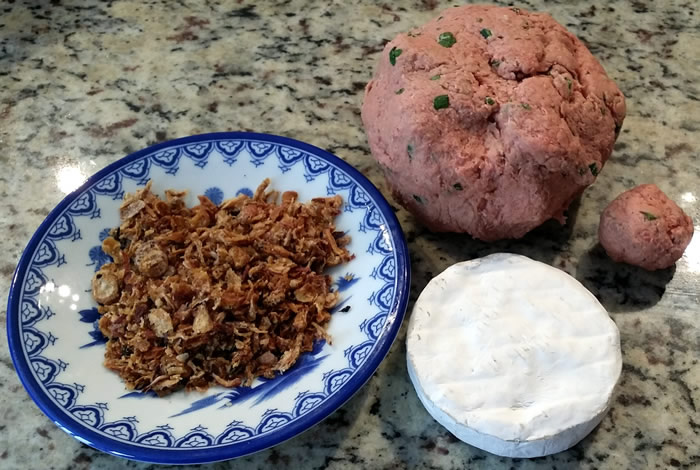 Flatten out each ball and place a piece of camembert on each disc and mould sausage mixture around cheese to completely enclose. Press each ball on all sides into a saucer of shallots so evenly covered and semi-pressed into each ball.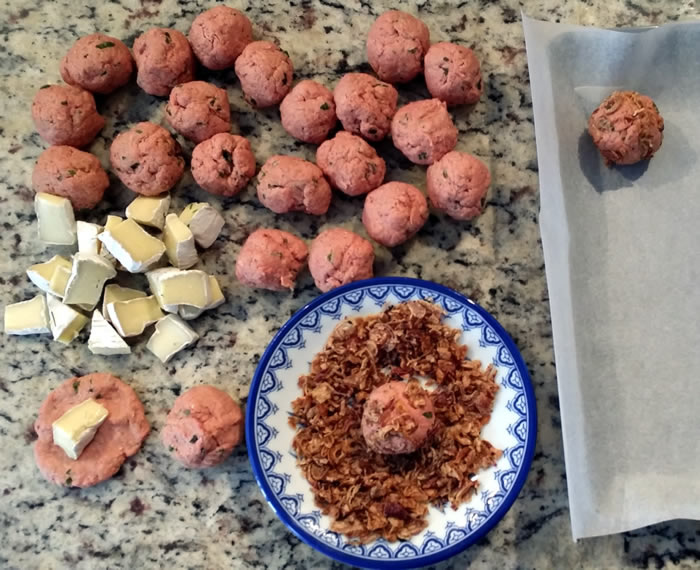 Place on an ovenproof tray lined with baking paper.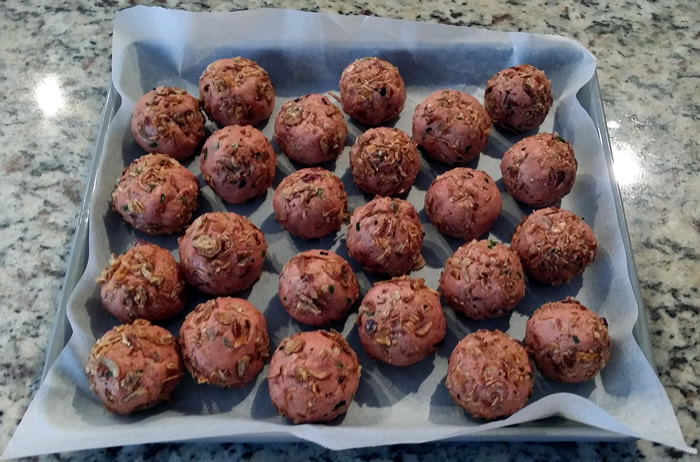 Bake for 10-15 minutes at 200° C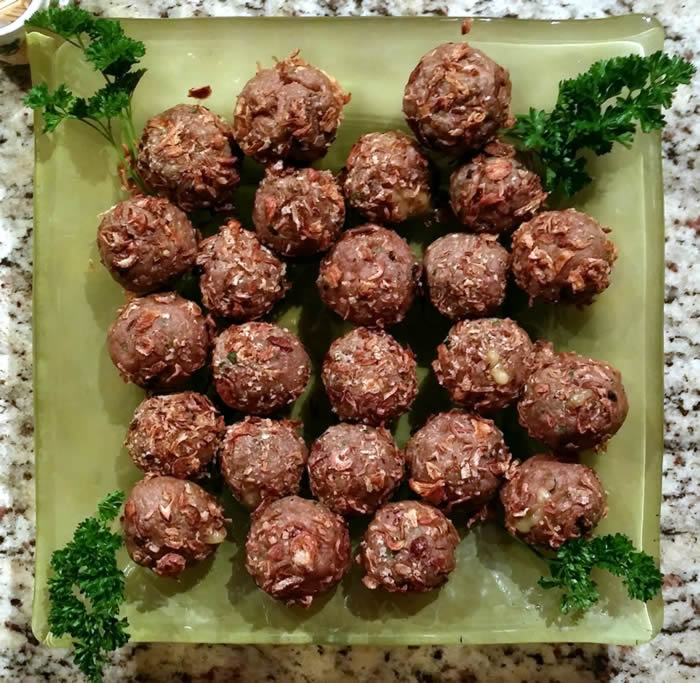 Serve hot or at room temperature with dipping sauce/s.