This sauce and thick rump, sirloin or fillet steak, served sliced, are a match made in heaven, but serve it with whatever takes your fancy (vegetables, meats, fish, paneer, tofu) and it only takes a few minutes to "put together" as no cooking is required.
I did serve it with rump steak and got the butcher to slice the steak thick (about 35-40 mm). Leave the steak out at room temperature for at least 12 hours before you want to cook it.  Rub the steaks with olive oil, freshly ground salt and black pepper.  Spray a heavy bottom frypan or grill plate with olive oil and heat until sizzling. Keep the temperature very high and cook the steaks for 5 minutes each side. Rest for a couple of minutes then slice and serve drizzled with the sauce.
You can buy truffle infused olive oil at and good delicatessen (I got mine from Sabato in Auckland). I used canned anchovy fillets bought from the supermarket. You need to use fresh rosemary and try to pick the new, softer shoots and you can chop the stalk and leaves – if using older rosemary, remove the leaves and discard the stalk.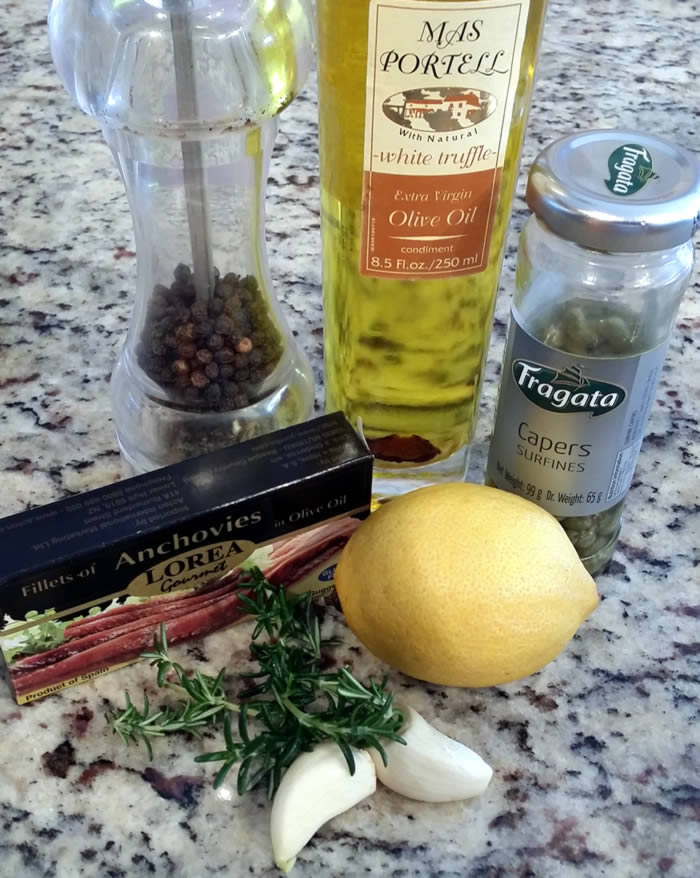 Anchovy & Truffle Oil Sauce (with Rump Steak)
(6 servings)
10 anchovy fillets
4 tablespoons truffle oil
1 tablespoon fresh rosemary (roughly chopped)
2 cloves garlic (roughly chopped)
Juice of one lemon
4 tablespoons capers
Freshly ground black pepper
Put everything except the capers and pepper in bullet or food processor and blend until it becomes a smooth paste.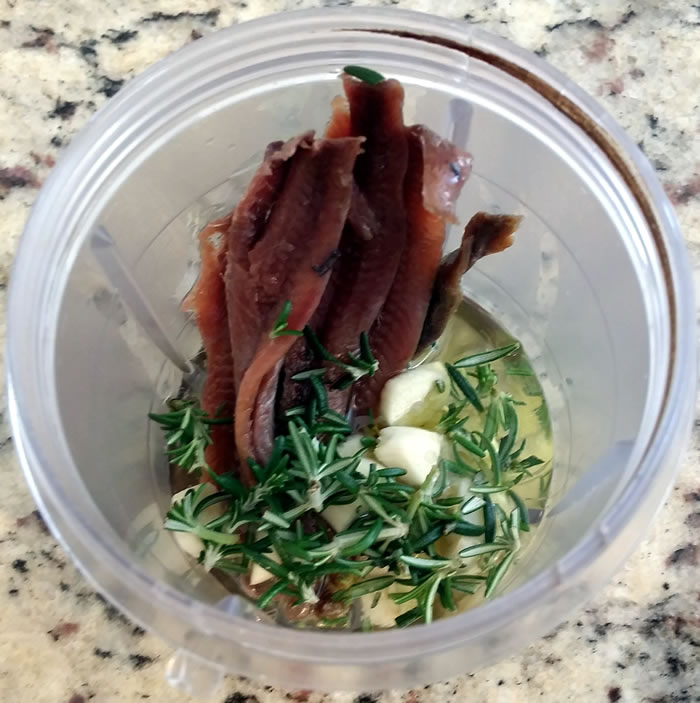 Mix in the capers and ground black pepper.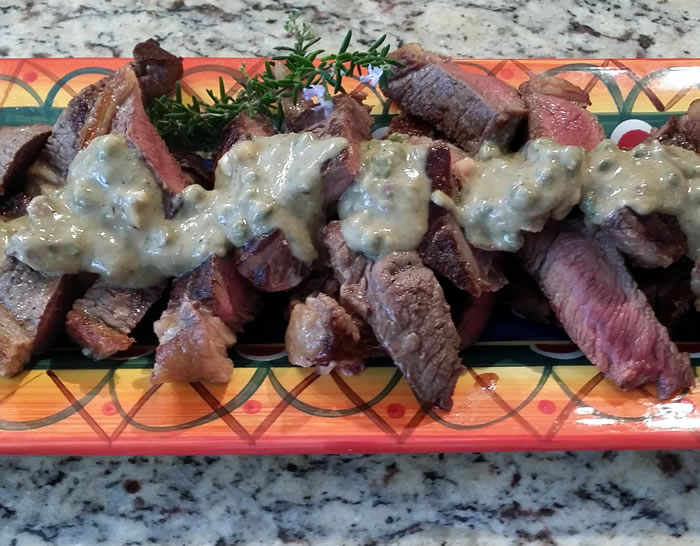 Serve at room temperature drizzled over … whatever …