This is a very easy and healthy salad which can be served as a side salad, or great as a light lunch dish on a fried tortilla.
See my Ginger Beef recipe for instructions on how to toast the sesame and pumpkin seeds.
If you find the natural yoghurt a bit tart, just add a little runny honey to the dressing.
Sumac is a tangy, lemony spice primarily used in Middle Eastern cooking and is available in supermarkets and Asian/Middle Eastern food stores.
I left the skin on the kumara and beetroot, scrubbed them well, and to cook, cut the beetroot in half and the kumara into quarters, put them on a paper towel and microwaved on high power for 3-4 minutes, turned and repeated for another 3-4 minutes, then when cooled, cut into smaller cubes.  If you prefer, cut into cubes and boil until cooked in salted water.
Beetroot & Kumara (Sweet Potato) Salad
(Serves 4 as a side dish or 2 as a main)
500 grams kumara and beetroot (cooked and cubed)
4 tablespoons pumpkin seeds (toasted)
2 tablespoons sesame seeds (toasted)
2 teaspoons sumac
1 teaspoon dried rubbed oregano
1 teaspoon dried rubbed thyme
200 ml full cream natural yoghurt
100 ml macadamia nut oil
100 ml apple cider vinegar
2 teaspoons Dijon mustard
Spinach leaves for serving
Blend together yoghurt, oil, vinegar and mustard.
Add herbs and spices and half the toasted seeds to the dressing and blend until smooth.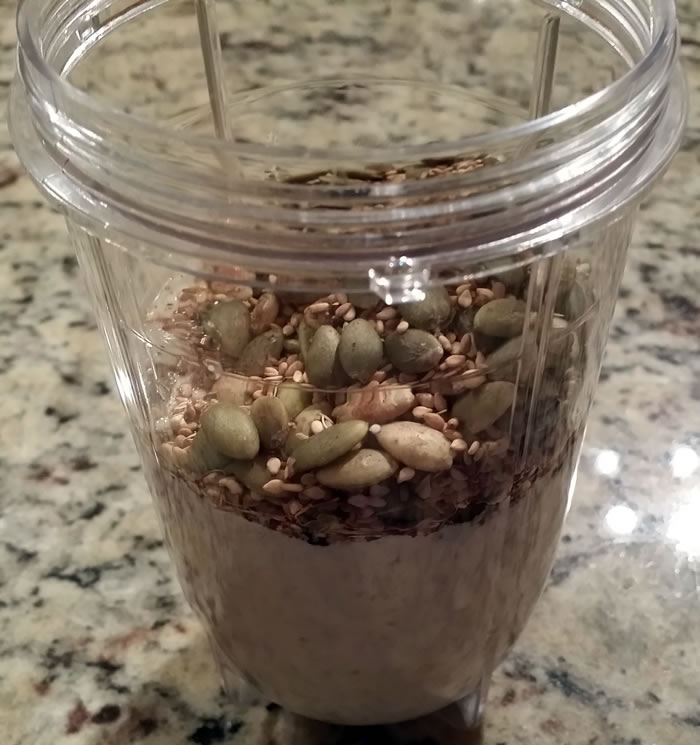 Mix kumara and beetroot into dressing.
Serve on a bed of spinach leaves and sprinkle with remaining seeds.