Pork hocks are economical, meaty and have very little fat compared to some other pork cuts and this Asian (Thai) inspired recipe is a nice alternative to a standard pork roast.
I've used bok choy, but pak choy or leeks would also work well. I have fresh lemongrass growing in the garden (only use the bottom stalk part), but you could use crushed lemon grass paste or frozen lemon grass stalks if you don't have fresh available. Fresh basil can be used as a substitute for spicy oregano.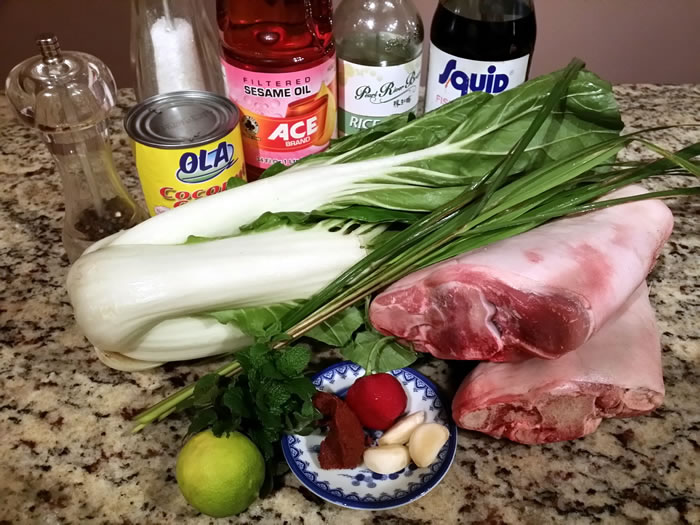 Asian Roast Pork Hocks with Bok Choy
(Serves 3)
2 pork hocks
1 teaspoon red curry paste
3 cloves garlic (roughly chopped)
Few stalks lemon grass (bottom stalk chopped)
1 red chilli (roughly chopped)
Small bunch fresh mint & spicy oregano (roughly chopped)
1 teaspoon each freshly ground salt and black pepper
2 tablespoons sesame oil
2 tablespoons fish sauce
2 tablespoons rice vinegar
1 400 ml can coconut cream
1 lime (finely grated zest & juice)
4 cups water
1 bok choy (cut in large chunks/slices)
Preheat oven to  220°C. Pour 1 cup of water into a large roasting pan. Score the top of the hocks and place in pan in over for 20 minutes.
Put curry paste, garlic, lemon grass, chilli, fresh herbs, salt, pepper, sesame oil, fish sauce, vinegar and lime juice into a blender and blend until  it is a smooth paste.
Add in coconut cream and pulse until blended through.  Add lime zest and mix through by hand.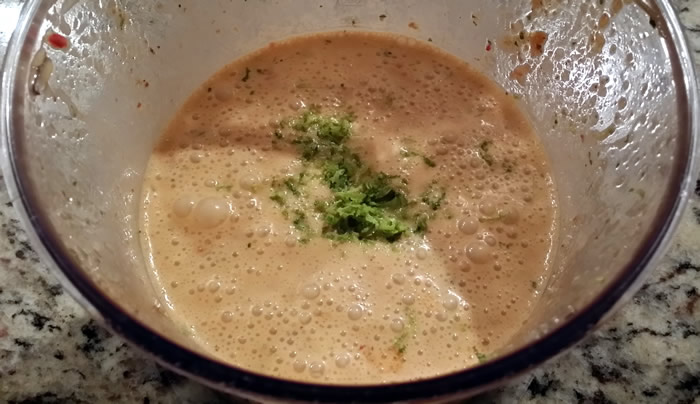 Take hocks out of oven and turn oven down to 170°C. Pour some of mixture over each hock.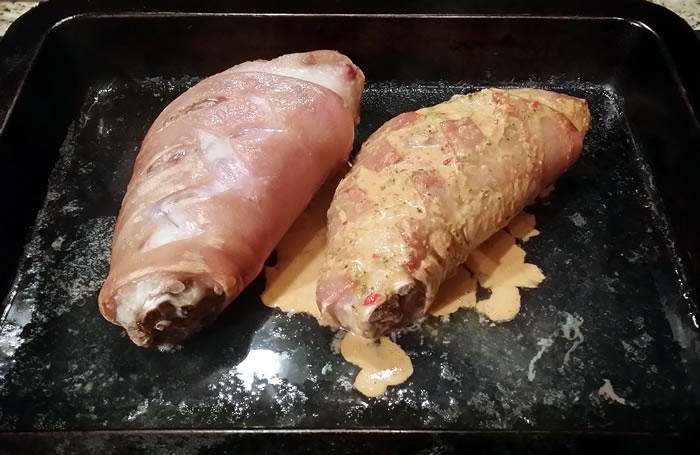 Mix 2 cups of water with the rest of the mixture and pour around hocks, cover with tin foil, return to the oven for 2 hours.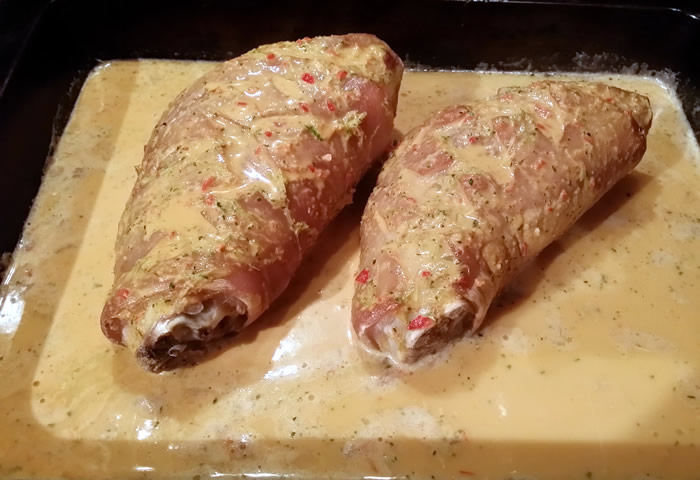 Remove hocks from pan, mix remaining one cup of water with liquid in bottom of pan and put bok choy in and mix through.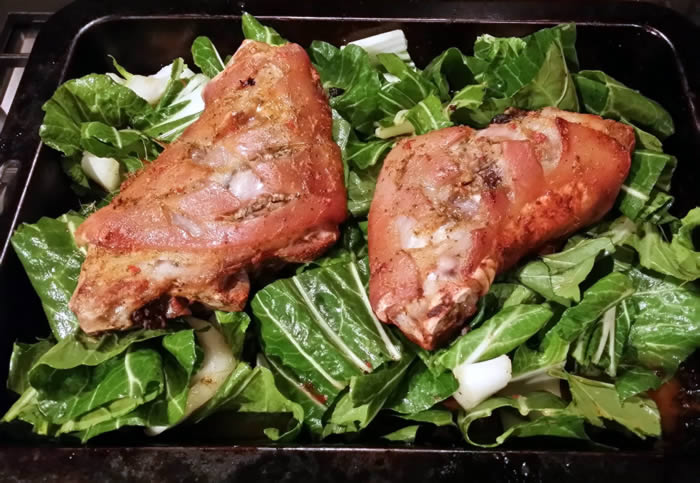 Cover again and return to oven for further 30 minutes (still at  170°C).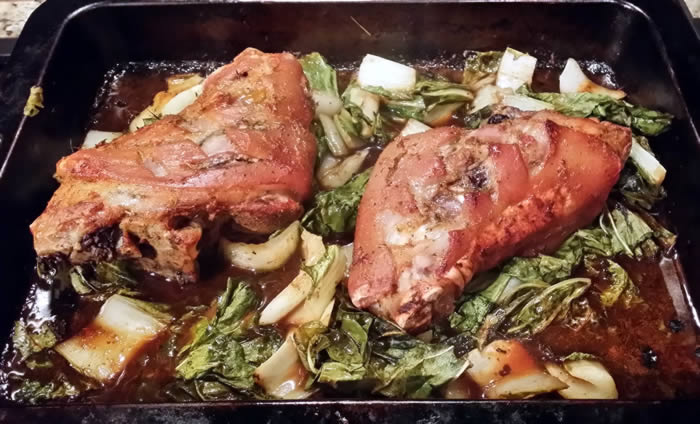 Remove hocks from pan and shred meat in large chunks from bone, keeping vegetables and gravy covered to keep warm.
Serve shredded meat, bok choy and gravy with steamed rice.