I like to think of a risotto as a blank canvas that I can get creative with and the combination of celeriac and mushrooms pairs with Ghiotti Salame Milano and Ghiotti Grana Padano really well in this recipe.
Grano Padano is more subtle and less nutty and salty than Parmesan, and this more delicate flavour is ideal for risotto or when you don't want to overpower a dish, but you can substitute Parmesan if you don't mind a slightly stronger flavour.
Milano is one the most well-known Italian salamis. It is a fairly big salami made exclusively with pork that is seasoned simply, with salt, pepper and garlic and doesn't have an overpowering flavour. The packet of Ghiotti Salame Milano that I used stated that there was 10 slices, but there was actually 12, so 8 got used as a garnish and the other 4 were quartered and stirred through the risotto just before serving.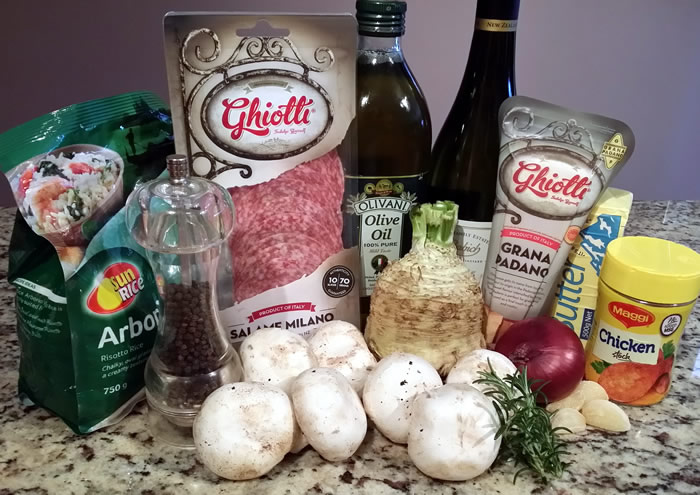 Celeriac & Mushroom Risotto
(4 main course servings – 6 entrees)
Dash of olive oil
25 grams butter
½ teaspoon freshly ground black pepper
1 red onion (finely chopped)
4 cloves garlic (crushed)
Few fresh sprigs rosemary (finely chopped & 4 tips reserved for garnish)
350 grams celeriac (peeled and cut into little cubes)
400 grams Arborio rice
200 mls white wine
900 mls chicken stock
200 grams mushrooms (roughly chopped)
100 grams Ghiotti Grana Padano (finely grated)
70 grams Ghiotti Salame Milano (12 slices)
Heat the oil and butter in a large wok and add the onions, garlic, rosemary and pepper and fry gently until the onion is transparent.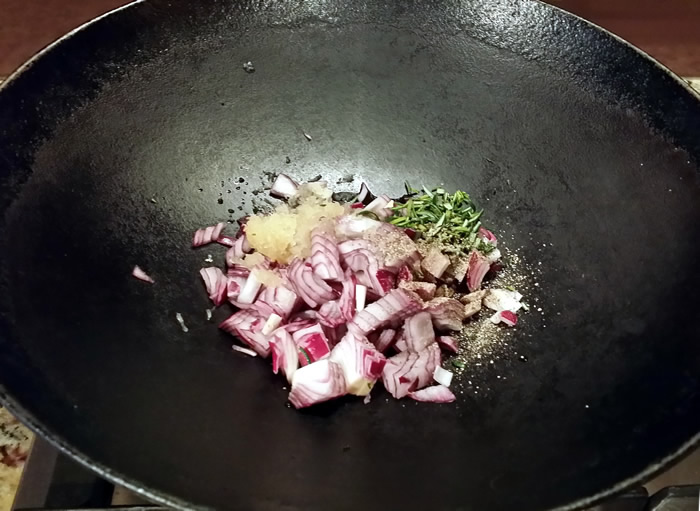 Add the rice and celeriac to the wok.
Stir through the buttery onion mixture over low heat for a few minutes, then slowly add the wine and 600 mls of the stock, stirring regularly, until almost all of the liquid is absorbed (this will take 15 – 20 minutes).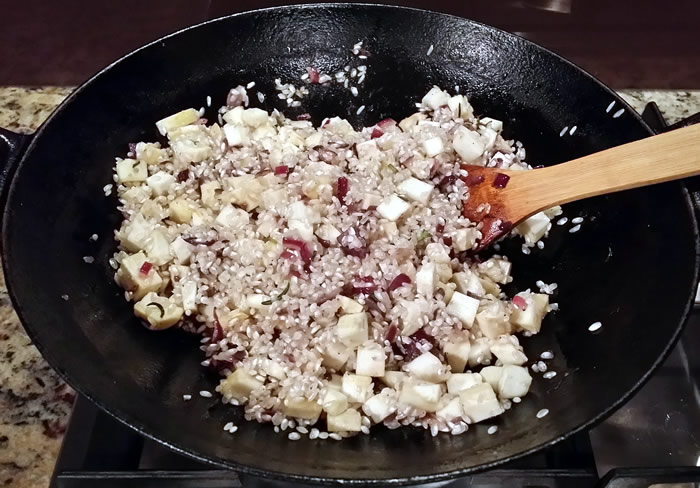 Add the mushrooms and gradually stir in the remaining 300 mls of stock until it is mostly absorbed and the rice is cooked (this will take another 15 minutes or so and still should be very moist).
Turn off the heat and stir through the cheese and four, quartered slices of the salami.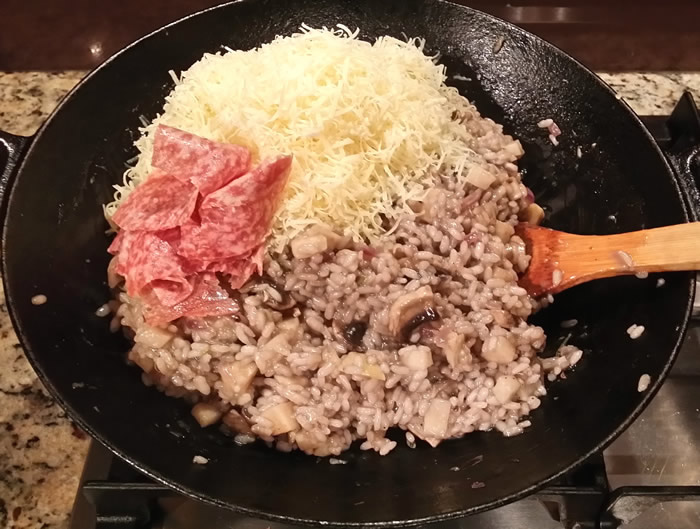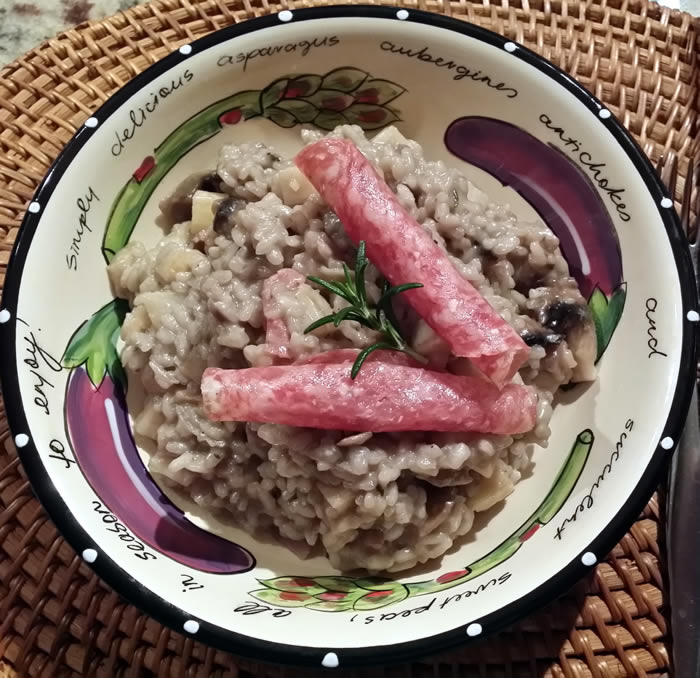 Serve immediately garnished with another couple of slices of salami and a rosemary tip.