I used brown rice for this risotto, but this does take a much longer time to cook than arborio rice and even when all the liquid has been absorbed it is still a little too al dente for my taste, so if you don't fancy your rice with so much "crunch", I would suggest you use arborio rice instead.
The kale could be substituted with spinach or silverbeet with equally as good results (if the ribs are tough remove before chopping).  I think fish stock works really well with this Thai style dish (I used Simon Gault's which is just as good as homemade and requires a fraction of the effort), but you could use chicken or vegetable stock if you prefer and coriander could be used in place of the basil  – the flavour will be a little different, but still very yummy!
I have fresh lemongrass growing in the garden, but you could use crushed lemon grass paste or frozen lemon grass stalks if you don't have fresh available. Only use the bottom stalk part, reserving a few of the top green part for garnishing.
An easy way to chop the leek is to slice into quarters up the white part of the stem, then slice crosswise. I also use all, except the very tough outer green top portion.  Just make sure you wash it well in a colander once it is chopped as leeks often have soil between the layers.
I served this risotto with fresh snapper fillets that I dusted with flour, salt and pepper (easiest way to do this is in a plastic bag – save your bread bags for this) and fried for a few minutes each side in 1 tablespoon olive oil and 1 tablespoon of butter which was pre-heated.
Fried onion is available in most Asian food stores and can be used as a garnish on many different dishes, so good to have in the pantry. Red curry paste is also available in Asian food stores and most supermarkets.
Thai Leek and Kale Risotto
(Serves 4 as a side dish or 2 as a main course)
2 tablespoons sesame oil
Few lemongrass stalks (chopped
2 red chillies (seeds removed and chopped)
4 cloves garlic (crushed)
1 leek (chopped)
1½ cups rice (see note above)
2 teaspoons red curry paste
2 cups fish stock
2 tablespoons fish sauce
1 bunch kale (chopped)
1 cup coconut cream
Handful chopped basil
4 teaspoons fried onions
Heat the oil in a large wok or fry pan and add the leeks, garlic, chilli and lemongrass and saute until it starts to go opaque.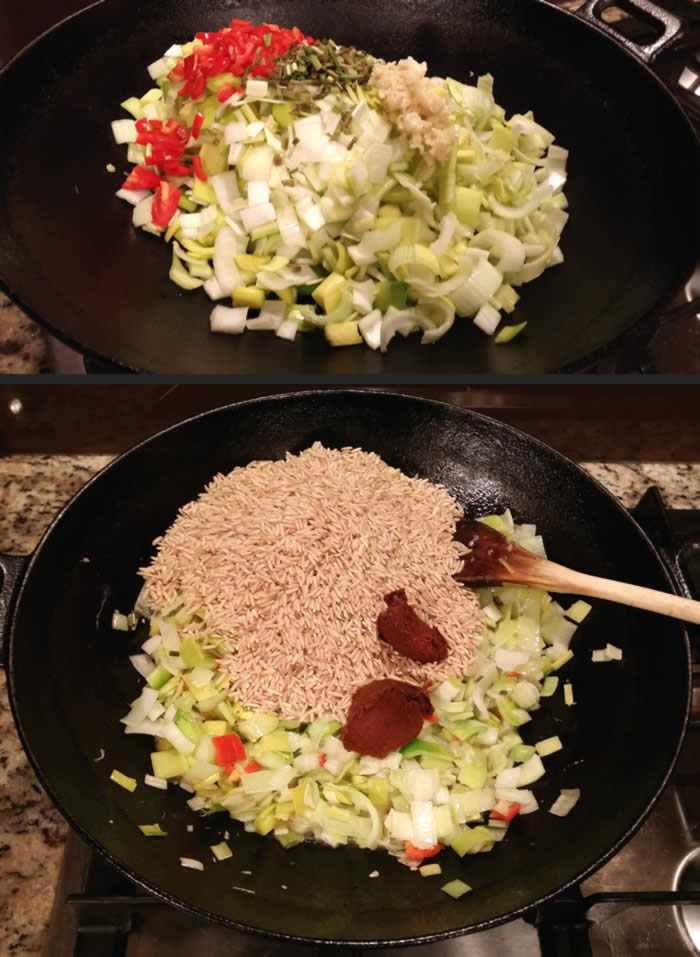 Add the rice and red curry paste and stir until the rice and curry paste is completely mixed through.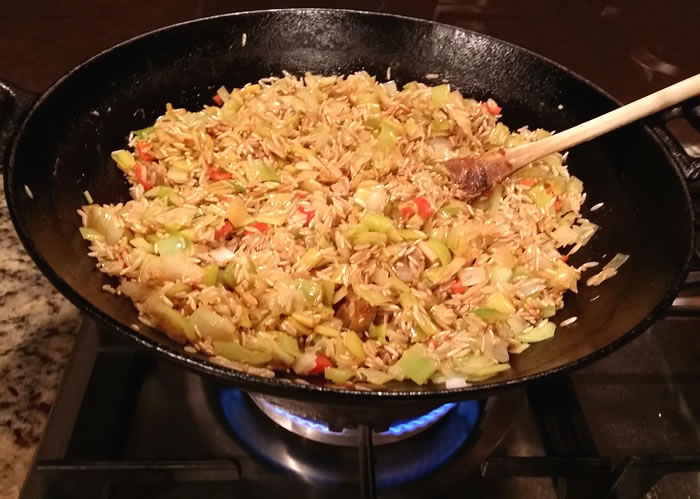 Add the stock and fish sauce and simmer, stirring occasionally, until the liquid is all absorbed and the rice is cooked (this will vary depending on the rice you use).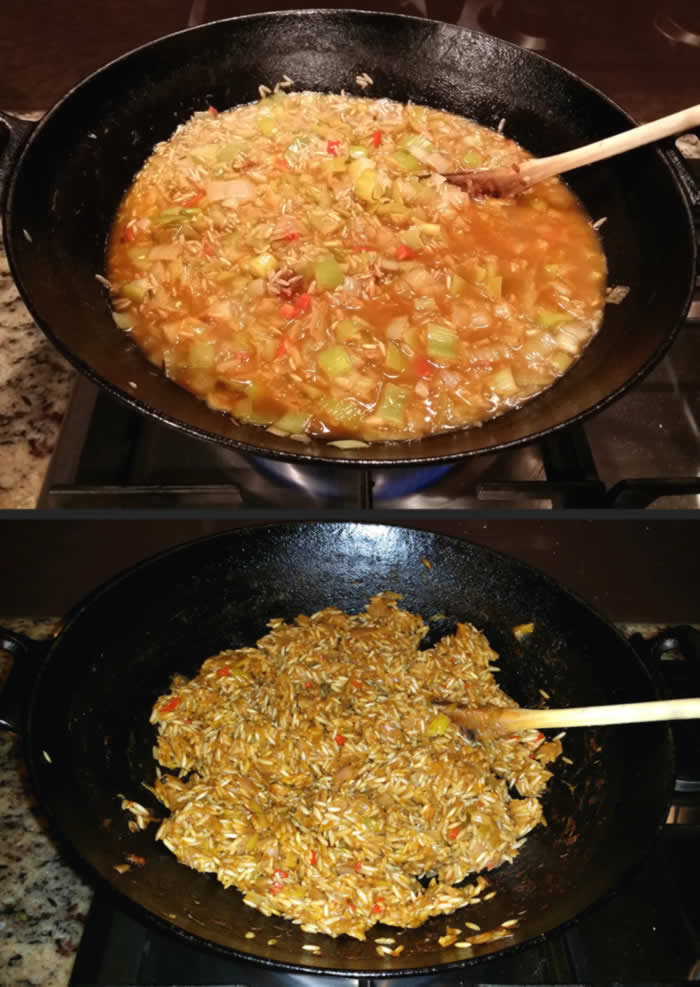 Add the coconut cream, kale and basil and simmer very gently for a few minutes until the coconut cream is absorbed.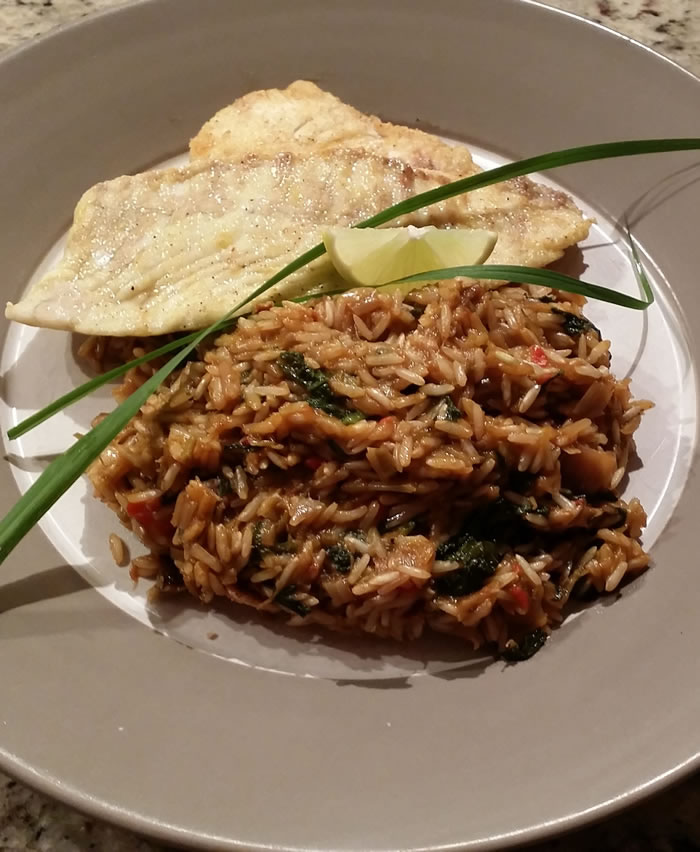 Garnish and serve immediately either on its own or pair with pan fried fish fillets.