I love the combination of flavours in classic Filipino adobo dishes (see Pickled Pork Adobo with Coconut Sauce), so have created an adobo risotto which can be eaten on its own or served as a side dish (pan fried fish fillets would be a perfect match).
As with all my recipes, adjust the quantity of chilli to suit your own taste and you could certainly add more mushrooms and celery if you want those flavours to "come through" more.
Annatto seeds are available from good Asian supermarkets and are slightly peppery with a hint of nutmeg and used as a colouring agent (although I think the seeds would need to be ground to add colour to a dish), but if you don't have any available, I find smoked paprika a good substitute.
This dish is very easy and healthy, but as with all risotto dishes, does require time and attention, as you need to add the liquids a little bit at a time, stirring until it has been absorbed and the rice is cooked, which will take about 20 minutes, but it's worth it!
Mushroom & Celery Adobo Risotto
(Serves 4 as a main or 6 as a side dish)
2 tablespoons olive oil
2 onions (finely chopped)
2 cloves garlic (crushed)
1 teaspoon dried oregano flakes
1 teaspoon ground cumin
½ teaspoon chilli powder
1 stalk celery (chopped)
150 grams mushrooms (sliced)
1 cup arborio rice
1½ cups coconut cream
½ teaspoon annatto seeds
¼ cup sherry vinegar
2 cups water
¾ cup finely grated parmesan
4 tablespoons coarsely grated parmesan
1 teaspoon each salt and freshly ground black pepper
Heat oil in a large frypan or wok and gently fry onions, garlic, oregano, cummin and chilli powder until translucent.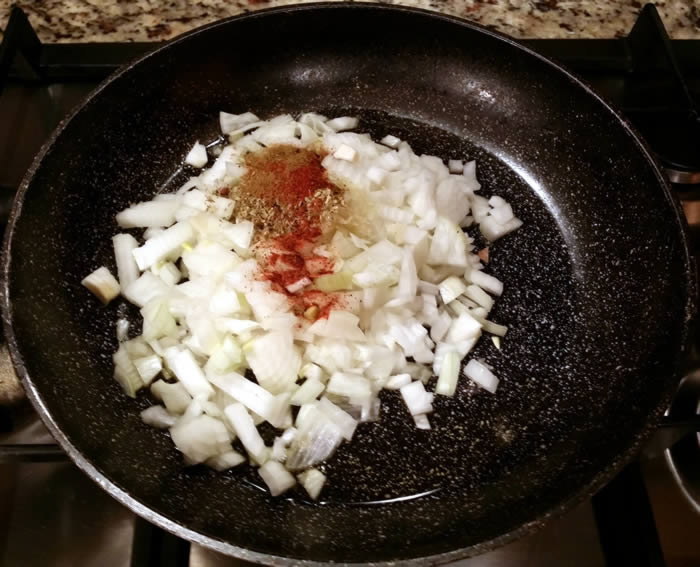 Add mushroom and celery and continue frying for 5-10 minutes.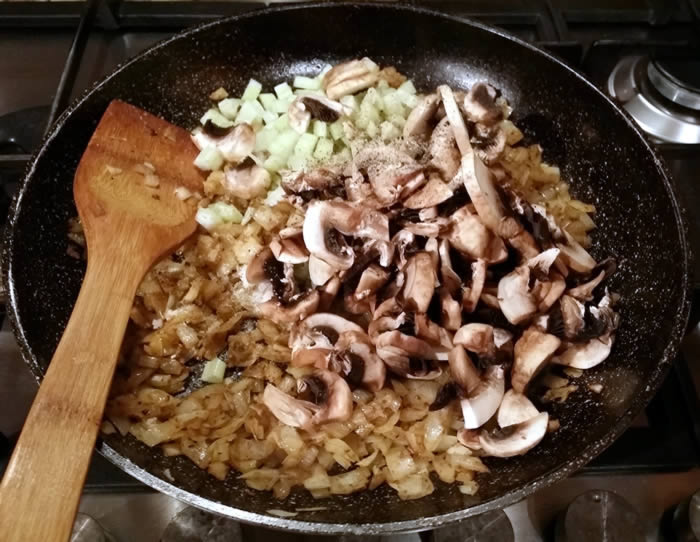 Add coconut cream, vinegar, rice, annatto seeds, salt and pepper and gently simmer, stirring until the rice starts to absorb the liquid. Then slowly add the water, a little at a time, until it is all absorbed and the rice cooked, but not dry.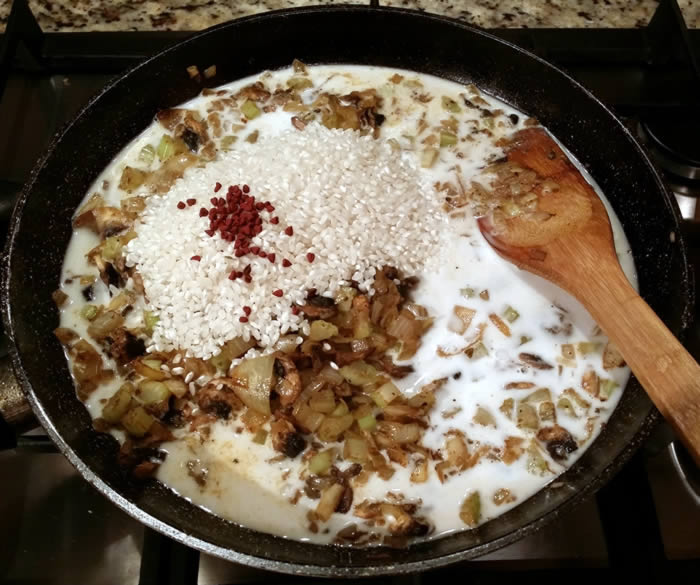 Add the finely grated cheese and stir through.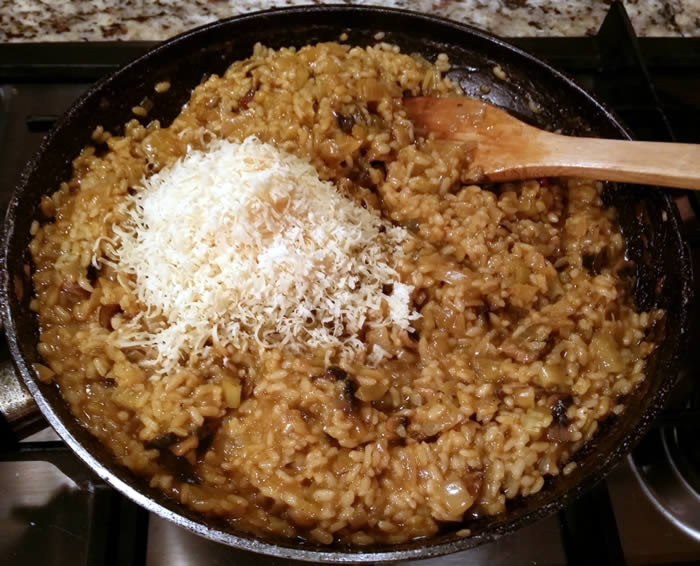 Season again if required.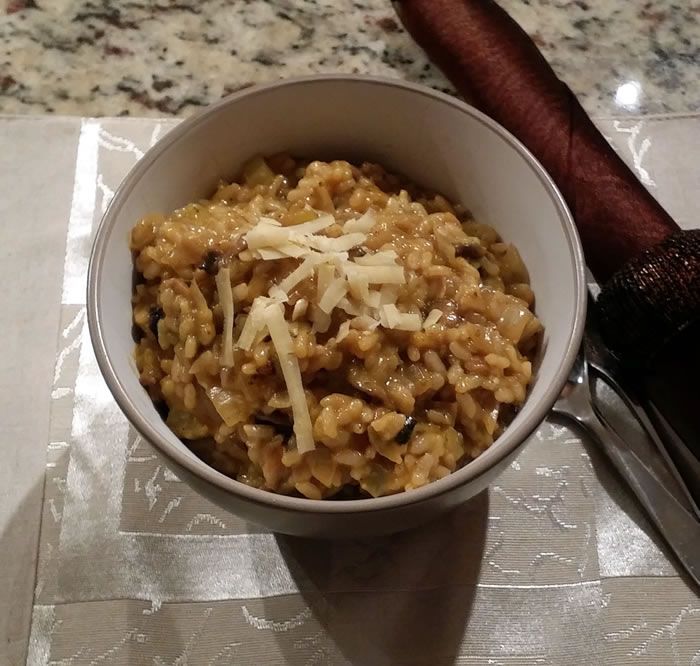 Serve garnished with coarsely grated cheese on its own or as a side dish.