The word creole is more often associated with the descendants of French, Spanish and African people from Louisiana, but it also refers to the style of food this region is known for.
Tomato is more commonly used,  but I have chosen butternut squash for the base of the sauce and the result is delicious. Any type of pumpkin will work, but if the skin is green keep in mind that it will change the colour of the sauce, so you may want to remove the skin.
I have used just prawns and red cod, but any combination of seafood will work just as well e.g. scallops, mussels, squid, salmon, shrimps etc.
I used Pickapeppa pepper sauce but Tabasco would also work well, but reduce the quantity as it is much more fiery than the sauce I used – just a few drops will do the trick.
This dish is quite rich, so a little goes a long way!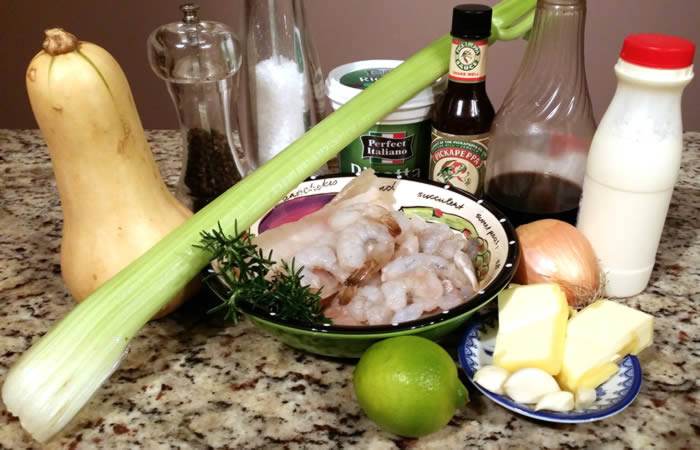 Southern Seafood Creole
(Serves 3 as a main course or 6 as an entree)
400 grams mixed prawns & red cod + 6 prawn cutlets for garnish
1 small butternut squash
1 lime (grated zest and juice)
50 grams butter
1 onion (finely chopped)
4 cloves garlic (crushed)
1 stick celery (chopped)
Few sprigs of rosemary (chopped finely) + extra for garnish
2 teaspoons hot pepper sauce
100 mls cream
75 mls Worcestershire sauce
200 grams ricotta cheese
Freshly ground salt & pepper
Cut fish fillets into small pieces and combine in a bowl with the prawns and lemon juice and set aside.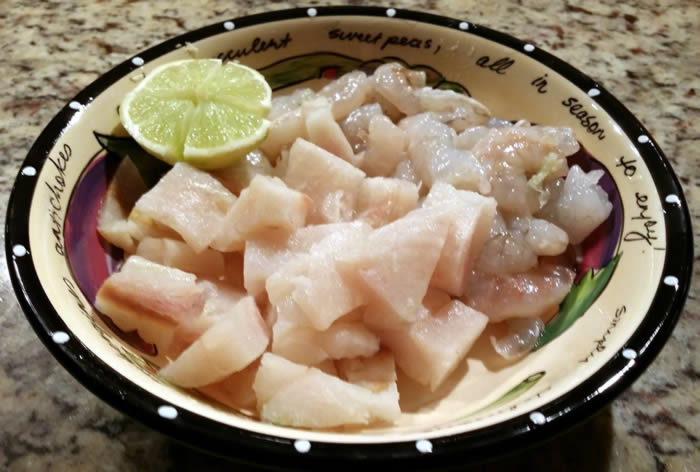 Chop butternut squash into small pieces, removing any blemished skin (but leave rest of skin on) and cover with water in a pot, add salt and boil, covered, until soft. Drain and set aside.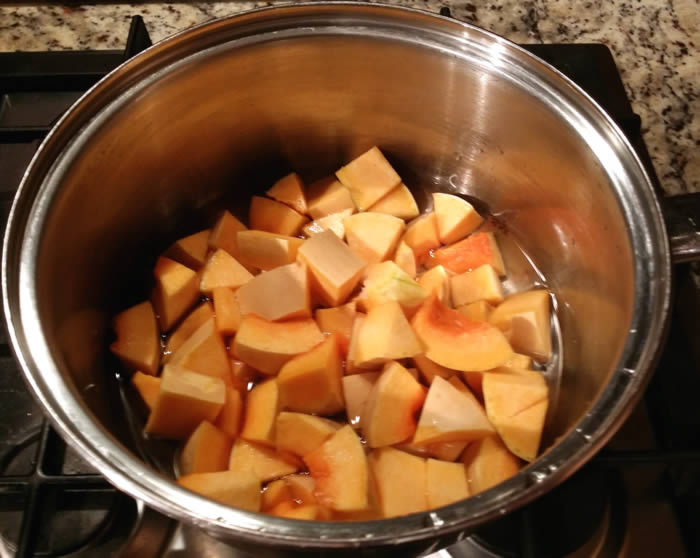 Melt butter in a large frypan and gently fry onions, celery, garlic, rosemary and lime zest until just starting to brown. Add "garnish" prawn cutlets to pan and fry quickly on each side until just cooked, then set them aside.

Add seafood to pan and sautee gently until just cooked through.
Add cream, sauces and ricotta to the cooked squash and blend using a stick blender or food processor until smooth. Add this sauce to the pan and season well.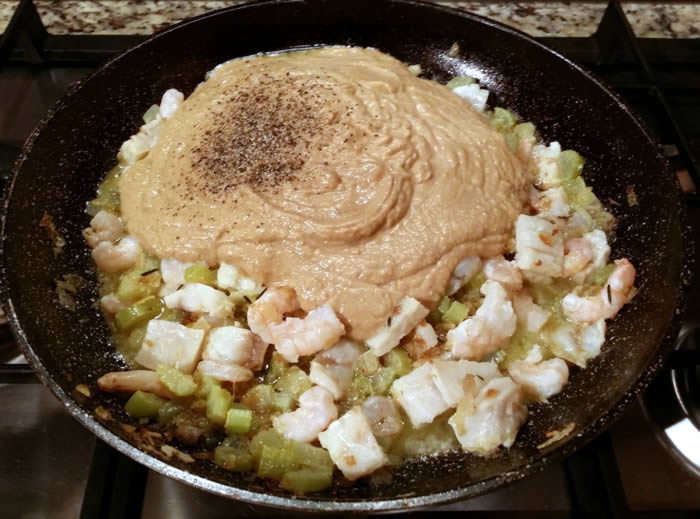 Mix gently until heated through and serve immediately garnished with the prawn cutlets and a sprig of rosemary.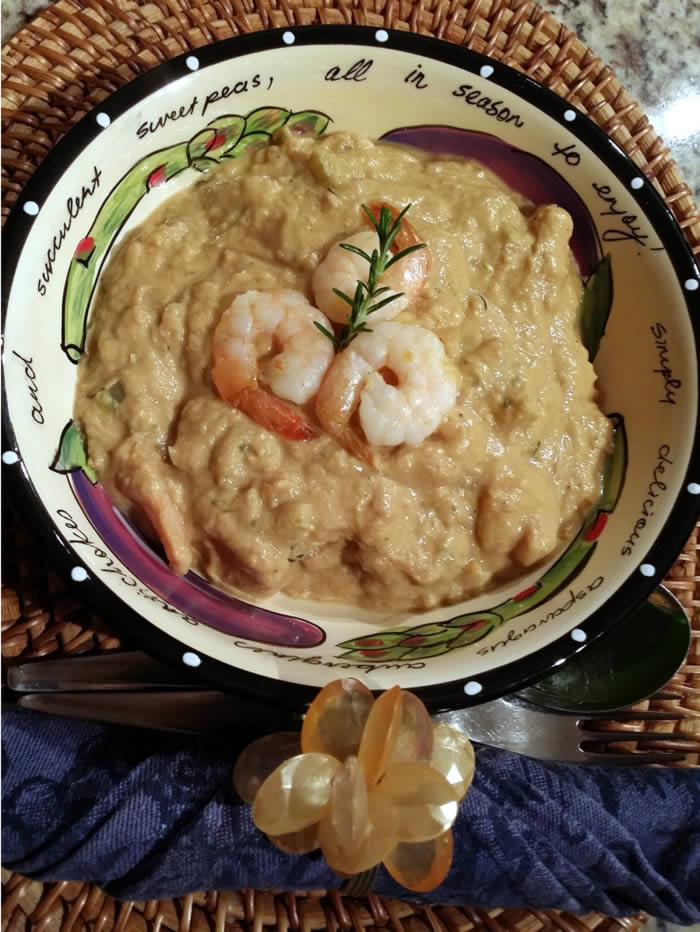 Serve with rice and if serving as a main course, you may want to have a salad or green vegetable to accompany.