The Ghiotti cherry tomatoes used in this recipe are excellent quality – full of flavour, retain their shape during cooking and the rich tomato puree that comes with them makes the base of the sauce in this recipe.
See my recipe for Ginger Beef and roast the pumpkin seeds in the same way that I have roasted the sesame seeds in this recipe.
Browning the chops not only makes them look and taste better when served but also  helps to render out the fat before baking. An even better option, if you want to spend a little more, would be to use lamb steaks as they have less fat and no bones.
I first used anardana in "The Works" (Pearl Couscous) Risotto and more information on this spice can be found in that recipe.
I served this dish with cabbage, seasoned and stir fried in olive oil, but any steamed green vegetable or salad will go well.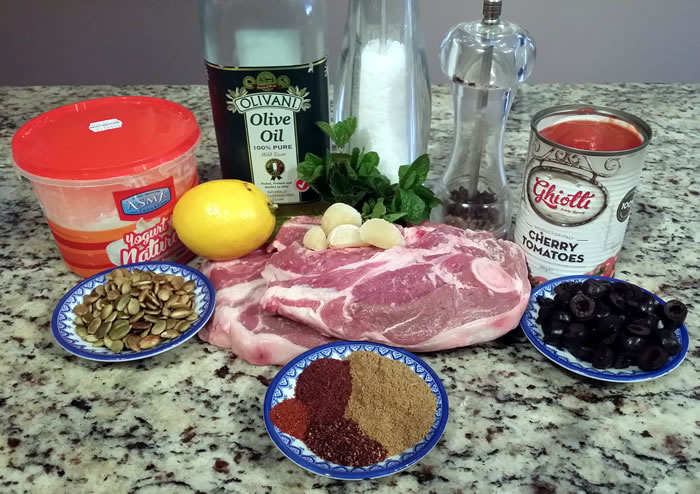 Mediterranean Baked Lamb Chops
(4 servings)
4 lamb shoulder chops (about 1 kg)
Freshly ground salt & black pepper
2 tablespoons olive oil
4 cloves garlic (crushed)
1 teaspoon anardana powder
1 teaspoon sumac
¼ teaspoon hot chilli powder
1 x 380 gram can cherry tomatoes
2 tablespoons sliced black olives
1 lemon (finely grated zest & juice)
2 heaped tablespoons natural yogurt
Bunch fresh mint leaves (chopped – retain a couple for garnish)
2 tablespoons roasted pumpkin seeds
Spray a large fry pan with oil and brown seasoned chops on high heat for a few minutes on each side to render as much fat out as possible.  Remove from pan and drain on paper towels.  Wash out fat from fry pan.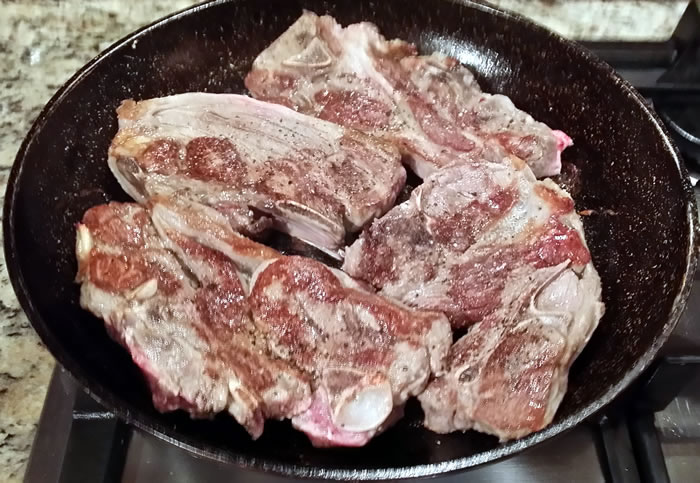 Heat oil in the pan and gently fry spices and garlic for a few minutes until it forms a paste.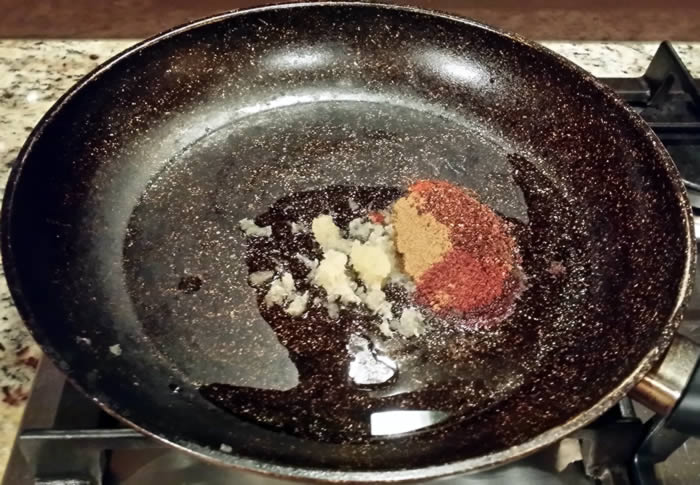 Add tomatoes, olives, chopped parsley, lemon juice and zest, salt and pepper to pan and simmer until heated through.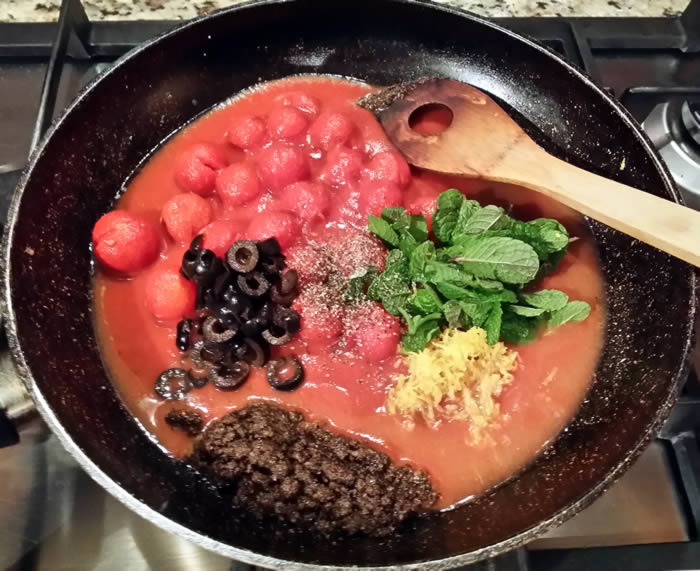 Add yogurt and stir through.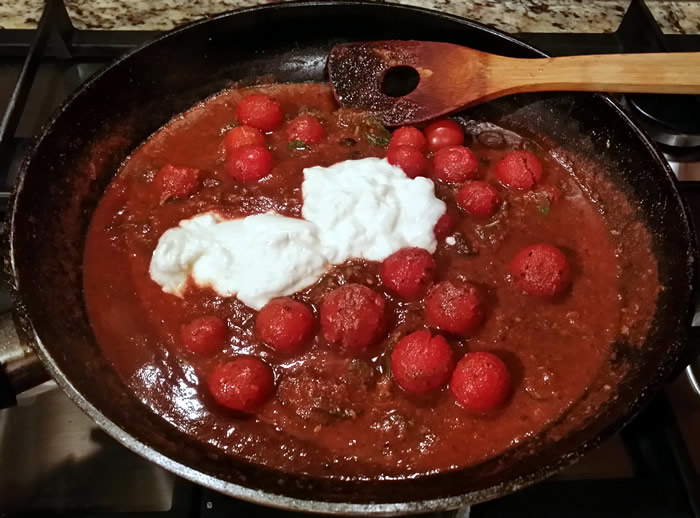 Place lamb chops in a large greased casserole dish and pour the sauce over.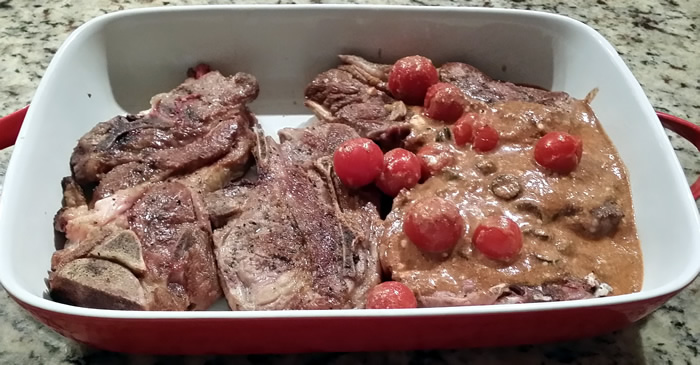 Cover with tin foil.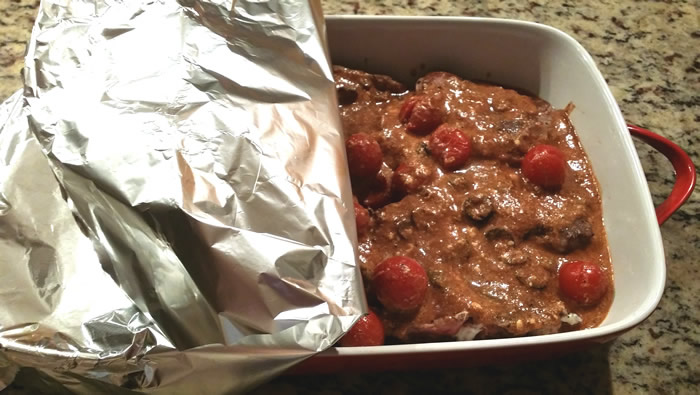 Bake at 175° C for 40 minutes.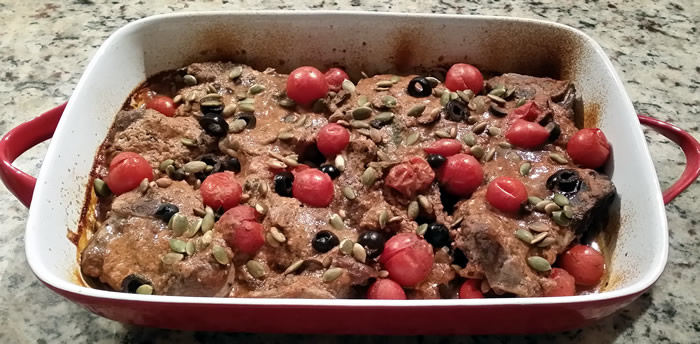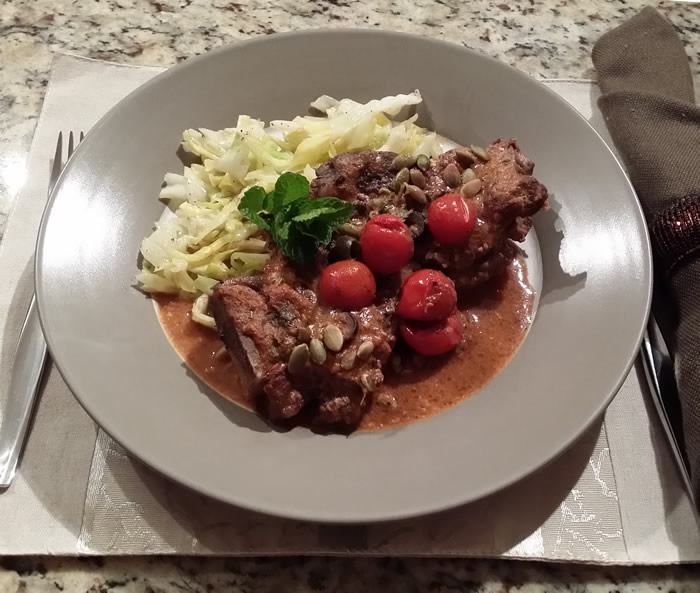 Serve immediately garnished with the pumpkin seeds and fresh mint.