This is a hearty, healthy winter soup that is easy to prepare and full of flavour with the ras-el-hanout giving it a bit of oomph! This can be served as a light meal or a smaller serving as a meal starter, but keep in mind that it is very filling.
Use vegetable stock instead of chicken stock to make this soup vegetarian.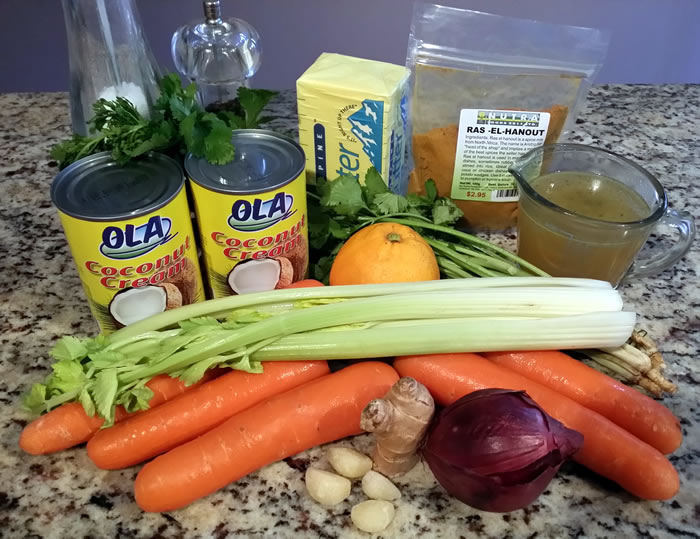 Spicy Carrot & Coriander Soup
(Serves 4 as a main course or 8 as a starter)
675 grams carrots (sliced)
600 mls chicken stock
25 grams butter
4 cloves garlic (crushed)
1 red onion (chopped)
2 tablespoons chopped ginger
4 stalks celery (sliced)
Large bunch of coriander
Orange (finely grated zest & juice)
1 teaspoon freshly ground black pepper
1 tablespoon ras-el-hanout
2 x 400 gram tins coconut cream
Salt to taste
Put carrots and stock in a large saucepan and bring to the boil covered and simmer for approximately 20 minutes until the carrots are cooked.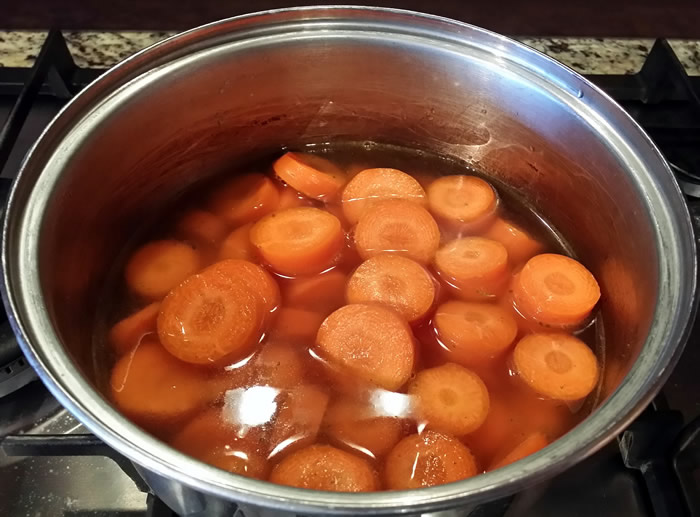 Melt butter in a large frypan and add onions, garlic, ginger, celery, orange zest, chopped coriander stalks, pepper, ras-el-hanout and fry gently until vegetables are translucent.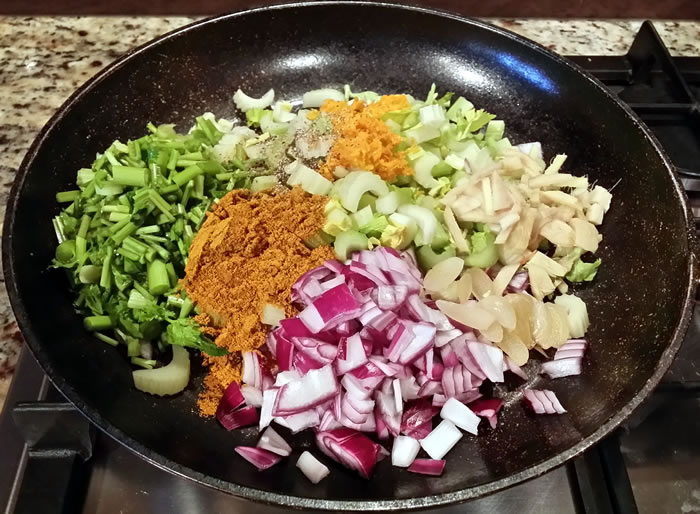 Add the fried vegetables and orange juice to the carrots and use a stick blender to puree the mixture.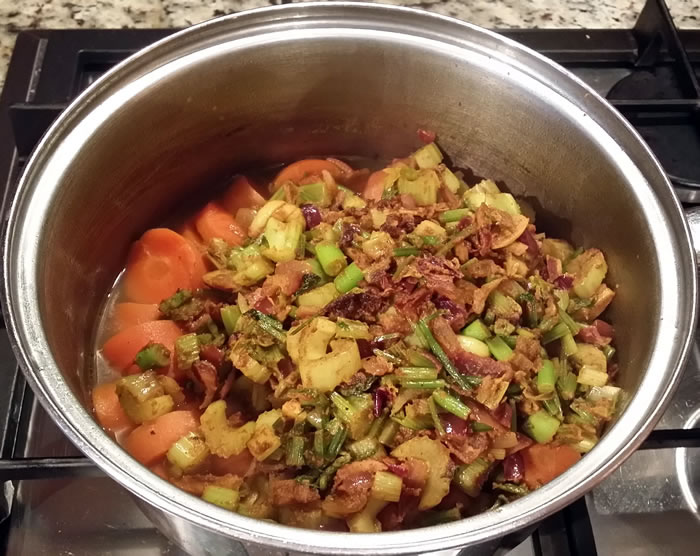 Add the coconut cream, chopped coriander leaves and stir until it is heated through.
Serve immediately garnish with coriander and a drizzle of coconut cream.