I have been making quiches for many years with a rice base instead of pastry, so decided to give it a go with millet and the result is interesting, although I do think I prefer using a rice base. Rich in iron, B vitamins and calcium, millet has a mild corn flavour and is naturally gluten-free, so definitely a very healthy option. I cook my rice in the microwave, but as this was the first time I've cooked millet, thought I'd better follow instructions and cook it on the stove, but apart from that the rest of the of the dish is made in the microwave. If you prefer to use rice, put one cup in a large microwave-proof container with 1 tsp of stock powder (chicken or vegetable), a dash of vegetable oil and 1⅔ cups of boiling water, then microwave on High power for 13 minutes, fluff up and follow the rest of the instructions as per the millet, except you should press the rice up the side of the quiche dish as well.  This could also work well with quinoa, orzo, couscous or polenta etc.
This dish needs to be done in the microwave, because if you bake the quiche in the oven, the base will become too hard and chewy.
I've used baby silverbeet leaves, which I have growing in the garden, so have used the stalks as well as the the leaves. Spinach or kale would also work just as well, and the same with the herbs, I have used purple basil and celery herb, but just use what you like or have available. Edam is my choice of cheese for this dish as it has 25% less fat than most other cheeses, but the choice is yours.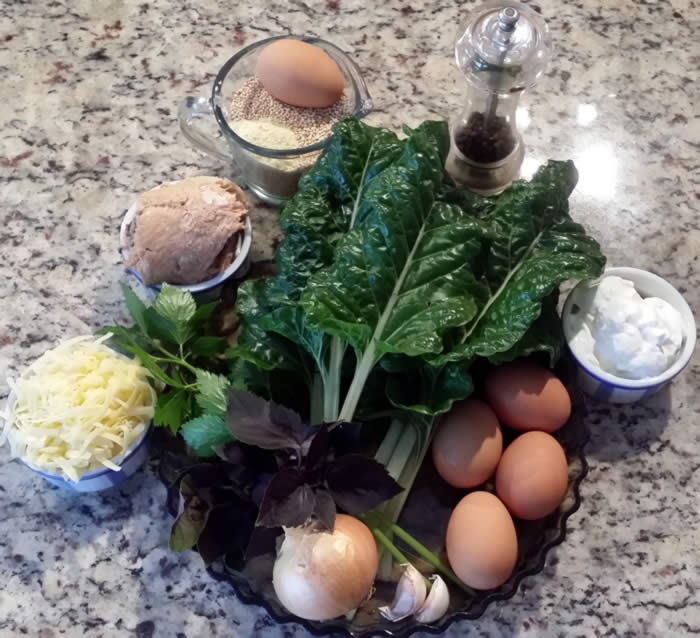 Salmon Quiche with Millet Base
(Serves 6)
1 cup millet
1 teaspoon stock powder (chicken or vegetable)
Dash of oil
2 cups water
5 eggs
¾ cup low fat sour cream
1 onion (finely chopped)
2 cloves garlic (crushed)
1 dessertspoon butter
1 small bunch silverbeet (finely sliced)
Bunch of fresh herbs (finely chopped)
415 gram pink salmon (canned)
1½ cups grated cheese
Freshly ground black pepper
Put millet, stock powder, water and oil in a pan, bring to the boil then cover and simmer for 15 minutes, then remove lid and continue simmering for another 15 minutes or until all the water has evaporated. Beat one of the eggs and when the millet has cooled down, mix in the egg and spread on the bottom of a greased quiche dish and sprinkle with half the cheese.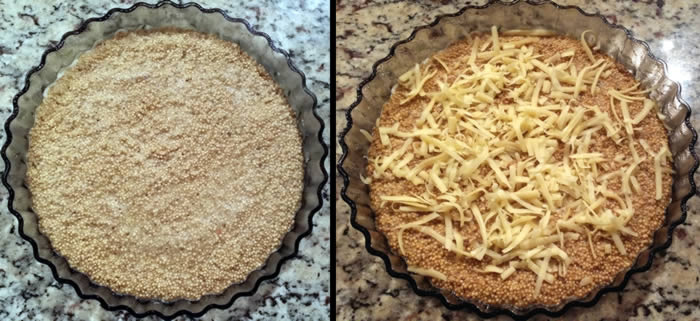 Put the onion, garlic and butter in a microwave proof container and microwave on high power for 3-4 minutes, stirring once during cooking. Beat remaining eggs with the sour cream and add to onion and garlic, silverbeet, salmon and herbs, together with a generous grinding of black pepper in a large bowl.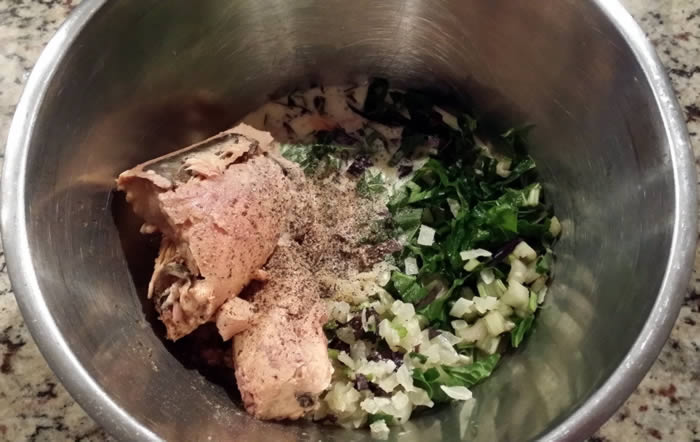 Mix gently, as there still should still be lumps of salmon in the mixture, then spoon onto the top of the millet and top with remaining cheese and another grinding of pepper.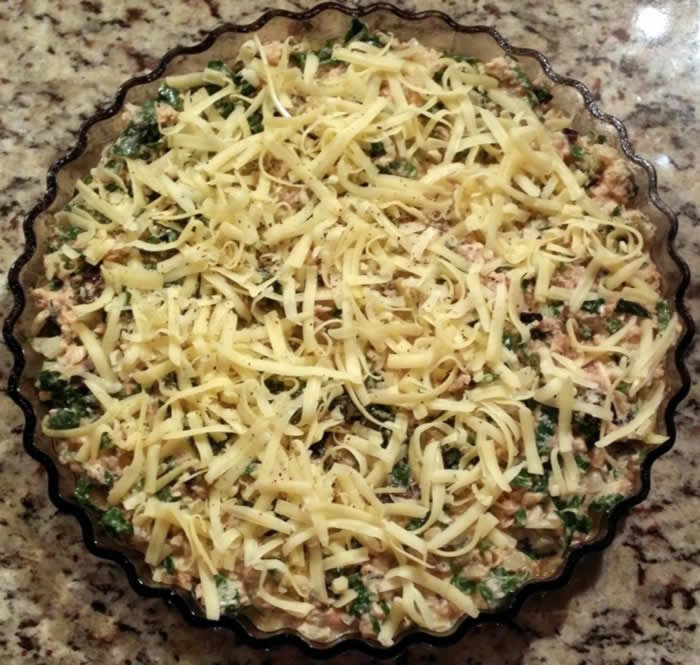 Cook on High Power in the microwave for 40 minutes. Let it stand for a few minutes and then serve.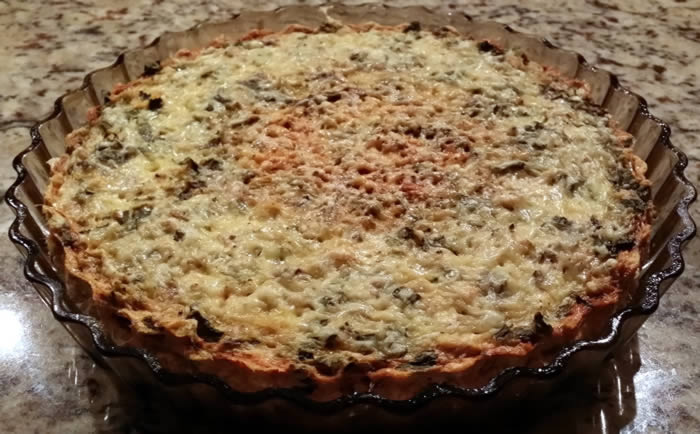 This makes a great lunch dish or light dinner served with salad.