These delicious fritters are like a cross between a fritter and a fritatta and although they have a lot of flavours "going on", they all work well together.
Kohlrabi (German turnip or turnip cabbage) is an annual vegetable (which I have growing in my garden at present), and is a low, stout cultivar of cabbage. Kohlrabi is a very versatile vegetable can be eaten raw as well as cooked – both the stem and leaves. The name comes from the German Kohl ("cabbage") plus Rübe ~ Rabi (Swiss/German variant) ("turnip"), because the swollen stem resembles the latter. Kohlrabi is a very commonly eaten vegetable in German speaking countries.
I have celery herb growing in the garden, but you could use a handful of chopped celery head instead. Ras-el-hanout (a favourite of mine and used in previous recipes) is a wonderful spice mix from North Africa (the name is Arabic for "head of the shop") and is available in good supermarkets, delicatessen stores etc.
Polenta is a meal (coarse flour) ground from dried maize (corn), also known as cornmeal. I have used it in this dish as a substitute for flour which makes the fritters gluten free – it is commonly used for making bread and tortillas.
I served the fritters with Lemon & Raisin Chutney and Persimmon Sauce, both homemade and a good match.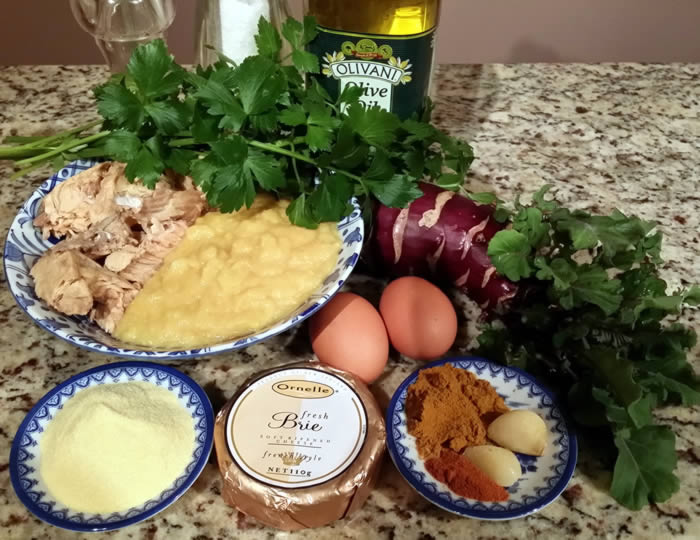 Salmon, Kohlrabi & Sweetcorn Fritters (with Brie)
(Makes 10 – 11 fritters)
1 kohlrabi (stem peeled and grated, leaves finely chopped)
415 gram can salmon (drained)
400 gram can creamed corn
100 gram fresh brie (cut into small pieces)
2 tablespoons fine polenta (cornmeal)
Bunch celery herb (chopped)
Freshly ground salt & black pepper
2 cloves garlic (chopped)
1 heaped teaspoon ras-el-hanout
½ teaspoon chilli powder
2 eggs
4 tablespoons olive oil (plus extra 2 tablespoons for each batch of fritters)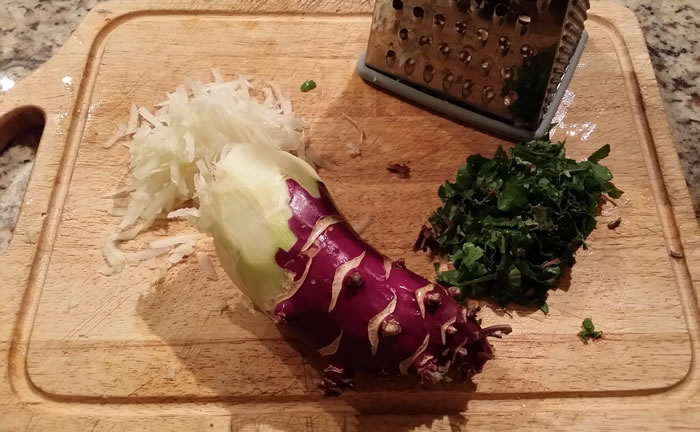 Blend together the eggs, garlic and spices in a food processor/bullet and add to the rest of the ingredients in a large bowl and mix together well.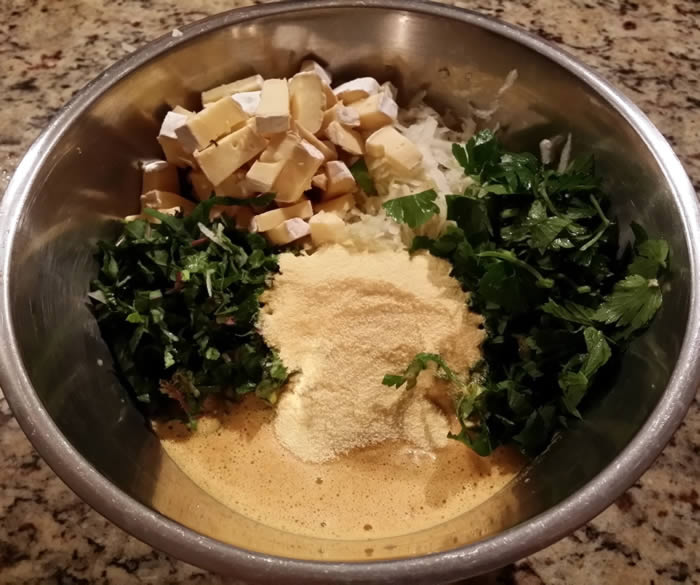 Heat 4 tablespoons oil in a large, heavy bottomed fry pan and add spoonfuls of the mixture.  Fry on one side on medium heat until nicely browned.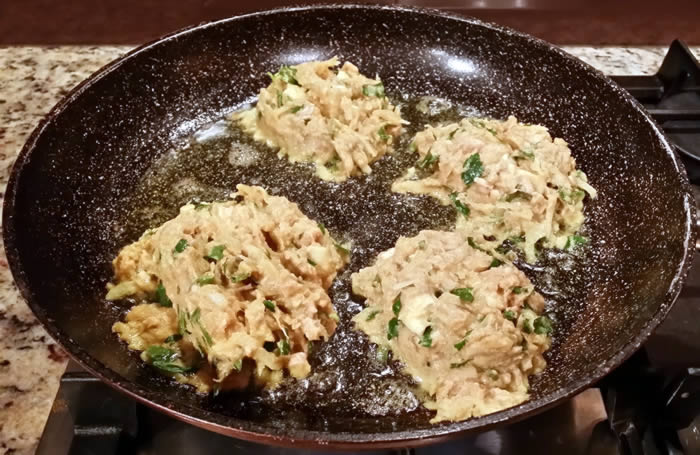 Turn and fry other side until browned and cooked through – set aside and keep warm. Repeat with remaining mixture, adding 2 tablespoons of oil prior to adding each batch of fritters.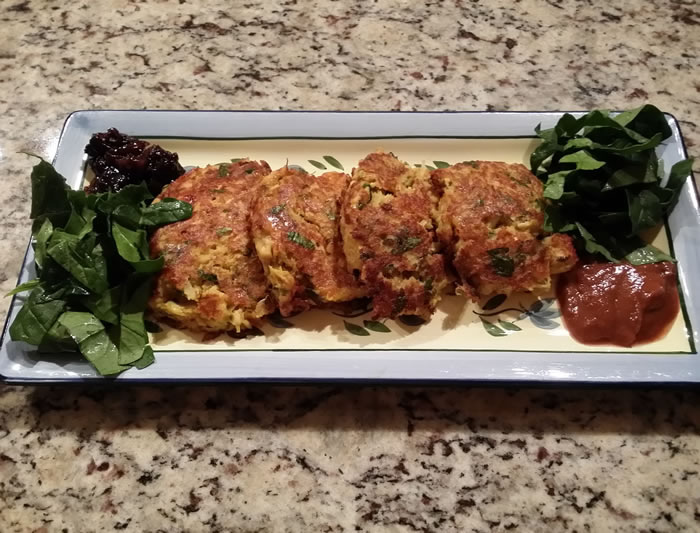 Serve as a side dish or with dressed green salad and sauce and chutney as a lunch dish or light main.