These individual meatloaves are quick and easy to make, look impressive, taste even better and are perfect served with my recipe for Crushed New Potatoes.
I used brie for the stuffing simply because I had it in the fridge, but use mozzarella (fresh or firm) if you prefer.
The streaky bacon rashers I used were long, so you may need to use two rashers for each meatloaf in order to wrap it around twice if your bacon rashers are shorter.
Use any spicy/sweet fruit sauce to compliment the spicyness of the North African ras-el-hanout and the saltiness of the bacon.
Use gluten free breadcrumbs to make this recipe gluten free.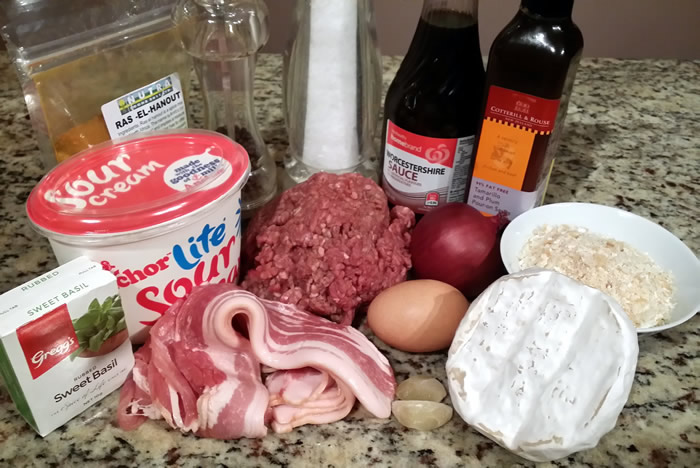 Mediterranean Meatloaves
(Makes 4)
500 grams minced beef
½ cup fresh breadcrumbs
1 red onion (minced in food processor)
2 cloves garlic (crushed)
1 tablespoon Worcestershire sauce
1 egg
1 heaped teaspoon ras-el-hanout
1 heaped teaspoon dried rubbed basil
1 tablespoon lite sour cream
1 teaspoon each freshly ground salt & black pepper
4 cubes brie or mozzarella
4 rashers streaky bacon
Spicy fruit sauce (4 teaspoons & 4 teaspoons)
Put all ingredients except cheese, bacon and fruit sauce into a large bowl and mix together (using your hands works best).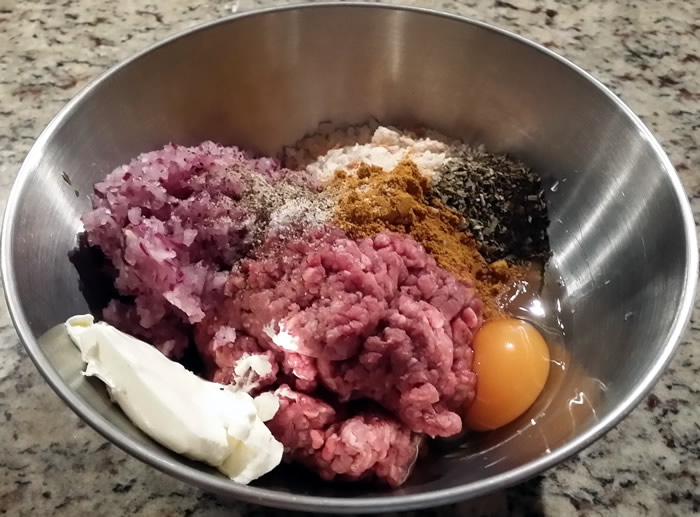 Divide into four, flatten out each quarter into a circle, place the cube of cheese in the middle then mould the meat evenly around it (it should look like a fat sausage).  Wrap each meatloaf with bacon and place on an oven dish lined with baking paper.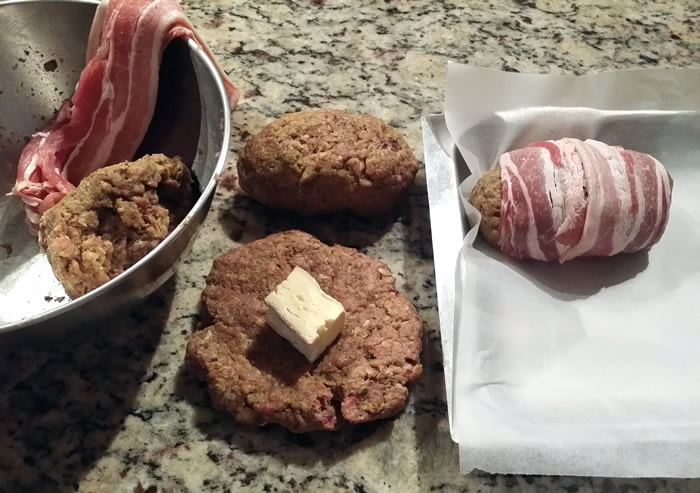 Top each meatloaf with a teaspoon of fruit sauce.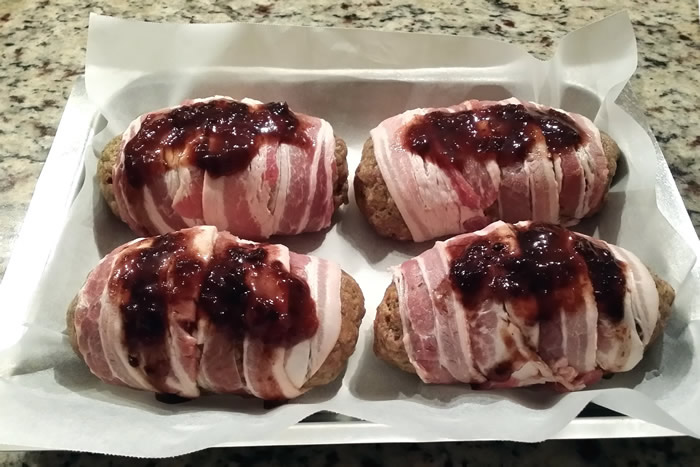 Bake at 180°C for 40 minutes.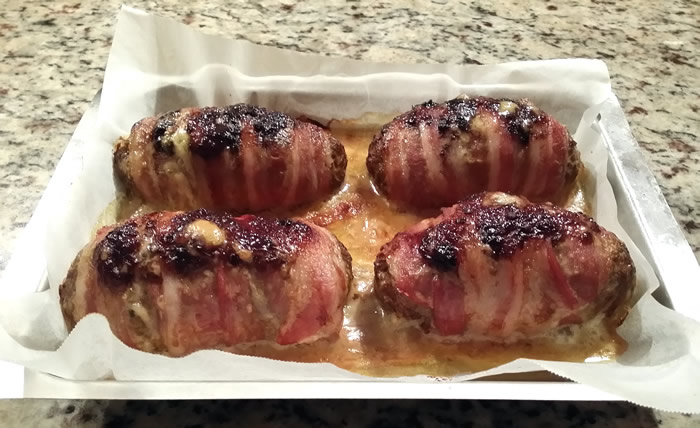 Shown below served with Crushed New Potatoes and a dressed green salad >>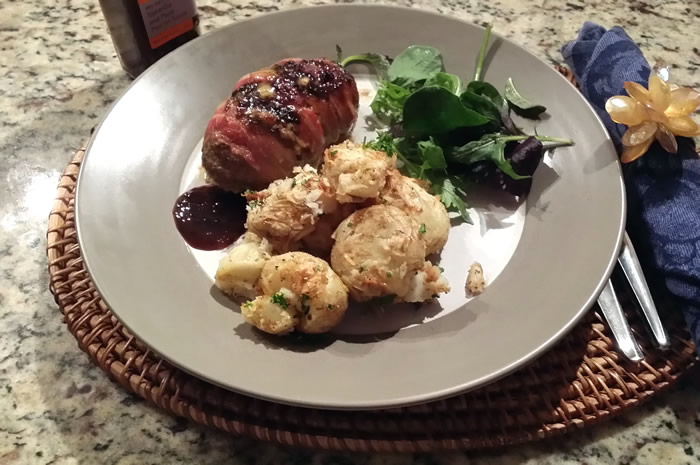 Serve with a teaspoon of the fruit sauce on the side.