This is a perfect way to serve new potatoes, dug straight from the garden, but if you don't have them growing in your garden, just buy them – they will probably be a bit more uniform in size than mine are!
This is a very simple recipe, using a just a few ingredients, but the end result is good enough to serve not only for family dinner but a dinner party as well.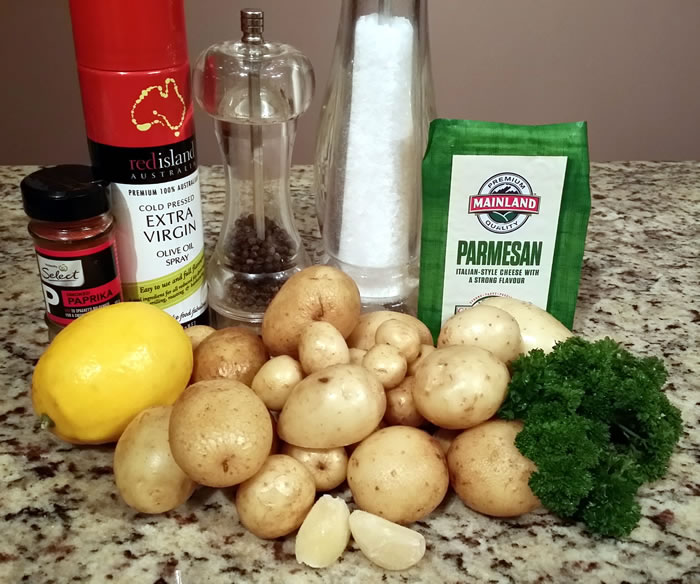 Crushed New Potatoes
(4 – 6 servings)
800 grams new potatoes (scrubbed)
Olive oil spray
Freshly ground salt & black pepper
Grated zest of 1 lemon
2 cloves garlic (crushed)
1 heaped teaspoon smoked paprika
½ cup finely grated parmesan cheese
Small bunch parsley (chopped)
Put potatoes in a saucepan with cold, salted water, cover, bring to the boil and boil for 15 minutes or until potatoes are cooked through then drain.
Line a large oven dish with baking paper, spray with olive oil, place potatoes on baking paper and then using the bottom of a heavy cup or flat side of a meat mallet, gently crush each potato. Spray with olive oil and a good grinding of salt and pepper.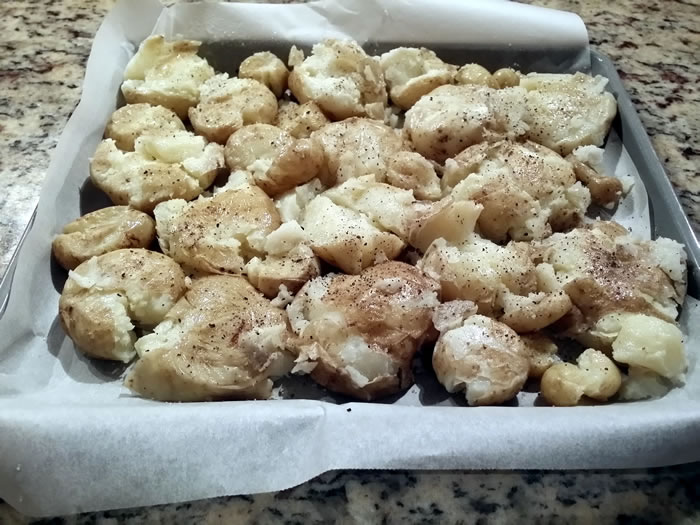 Bake at 180°C for 20 minutes. Mix remaining ingredients together then toss with potatoes.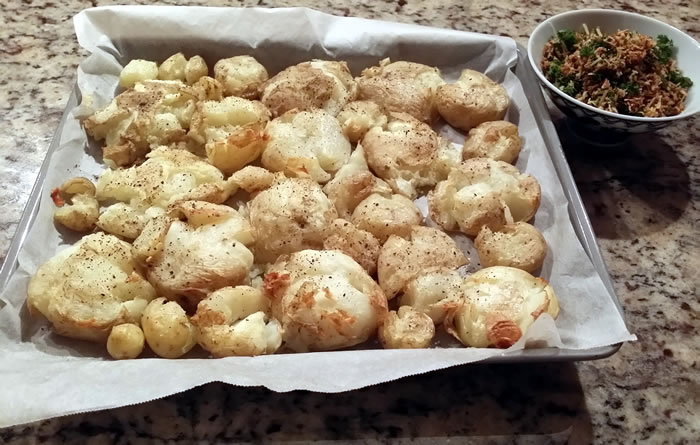 Shown below served with Mediterranean Meatballs and a dressed green salad >>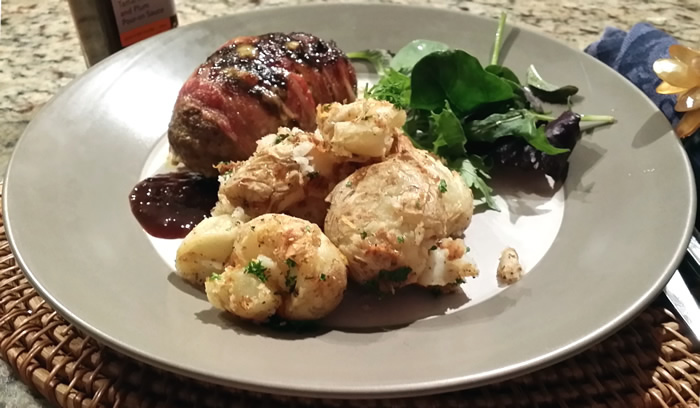 Season again to taste.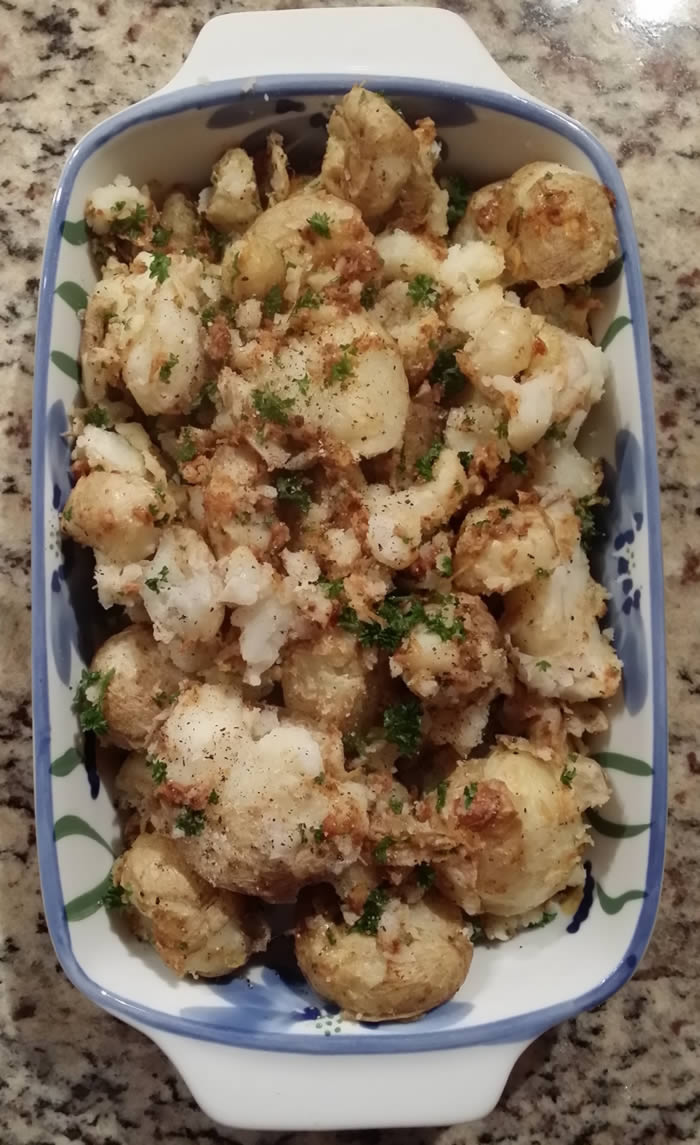 Serve immediately.