Thoran (pronounced [t̪oːɾan]) is a popular and common Keralite dish usually made to be eaten with steamed rice, but also a nice side dish with fish, chicken or meats. Kerala is one of my favourite Indian destinations, for both the stunning beaches and fabulous cuisine and this dish does it justice!
The earthy flavour of beetroot is complimented by the coconut and spices in this easy stir-fry recipe.
It is not necessary to peel the beetroot, simply slice off any gnarly bits. I used a very hot bonnet chilli and removed the seeds as they are like little black rocks. I buy fresh curry leaves and then freeze them and just use them as I need them.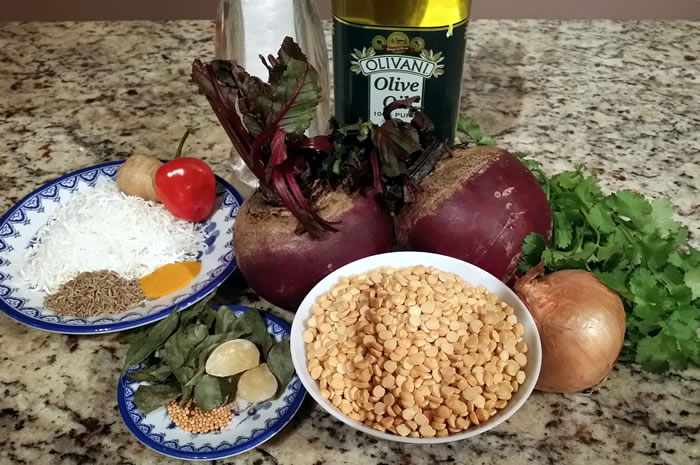 Keralite Beetroot Thoran
(6-8 servings)
3 tablespoons olive oil
1 onion (finely chopped)
2 cloves garlic (crushed)
½ teaspoon mustard seeds
Handful curry leaves
230 grams dried split peas
2 beetroot (grated)
1 teaspoon salt
1 cup water
Knob ginger (chopped)
4 tablespoons shredded coconut
1 teaspoon cumin seeds
½ teaspoon turmeric
1 red chilli (chopped)
Bunch coriander (chopped)
Heat the oil in a large fry pan and gently fry the onion, garlic, mustard seeds and curry leaves until the onion is translucent (about 10 minutes).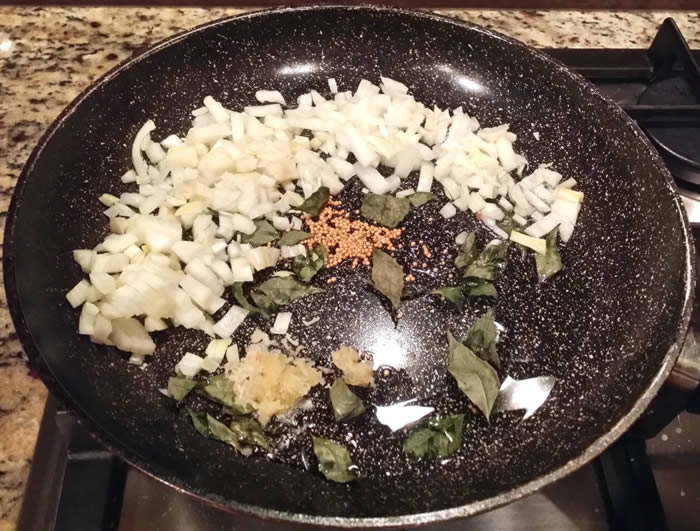 Add the split peas and a dash of the water and simmer for a further 10 minutes.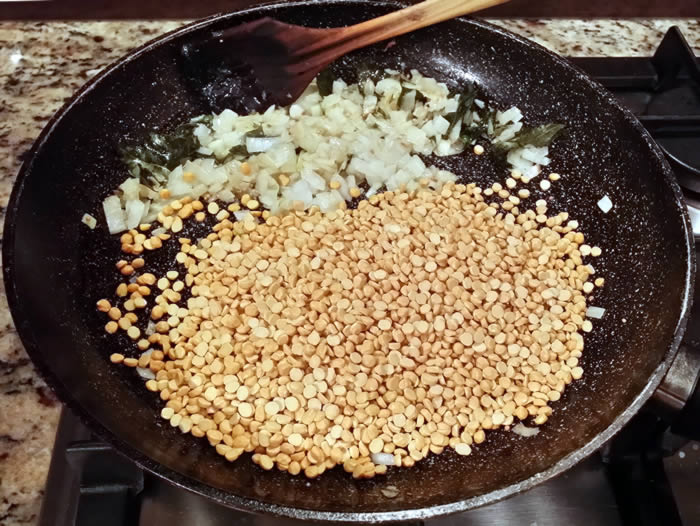 Add the beetroot, salt and remainder of the water, stir to mix, cover and simmer for a further 10 minutes.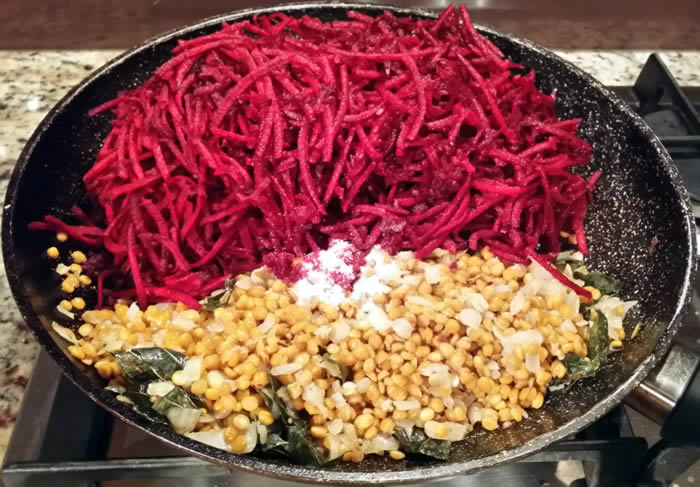 Grind together (or pulse in food processor) the ginger, coconut, cumin seeds, turmeric and chilli and add to beetroot mixture together with most of the coriander, mix through, cover and simmer for 3 minutes, then remove cover and stir fry on high heat for 1 minute.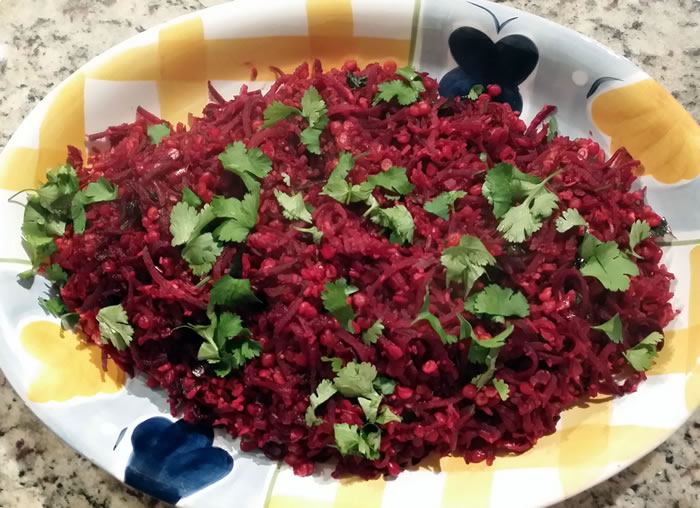 Serve immediately.