Humble mince is one of my favourites and I enjoy creating all sorts of different dishes using mince and this one has to be one of the most simple to prepare!
Avocado, surprisingly enough, is delicious cooked and makes an interesting filling for this meatloaf.
Laksa paste is available in Asian foodstores and most supermarkets and is a quick and easy way to create an authentic Thai flavour to many different types of dishes.
I make my own breadcrumbs from bread that is a couple of days old in a wand food processor,  To make this dish gluten free, simply use gluten free bread crumbs.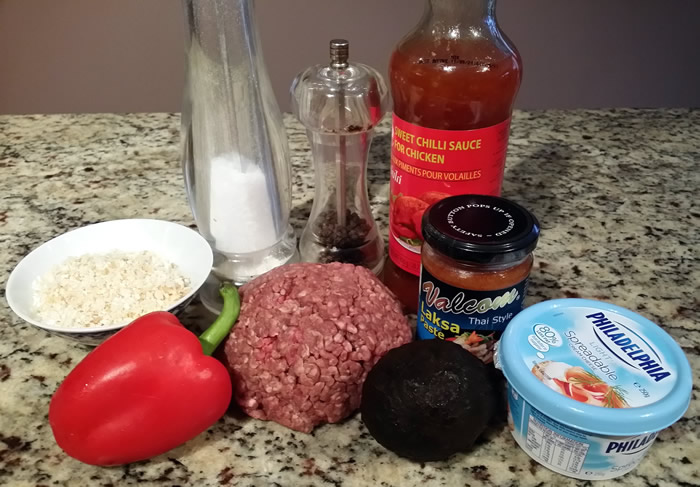 Avocado Stuffed Meatloaf
(3 servings)
500 grams prime beef mince
½ cup fresh breadcrumbs
1 red capsicum (half minced, half chopped)
2 tablespoons Laksa paste
Freshly ground salt & black pepper
2 tablespoons cream cheese
1 avocado
2 tablespoons sweet chilli sauce
Mix together the mince, breadcrumbs, good grinding of salt & pepper, Laksa paste and minced capsicum in a large bowl until completely blended (hands are good for doing this) and set aside.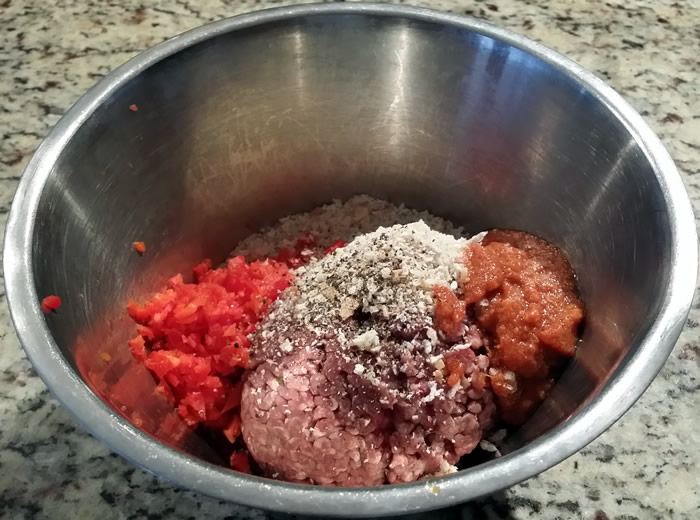 Mix together the avocado, cream cheese, chopped capsicum and another good grinding of salt and pepper.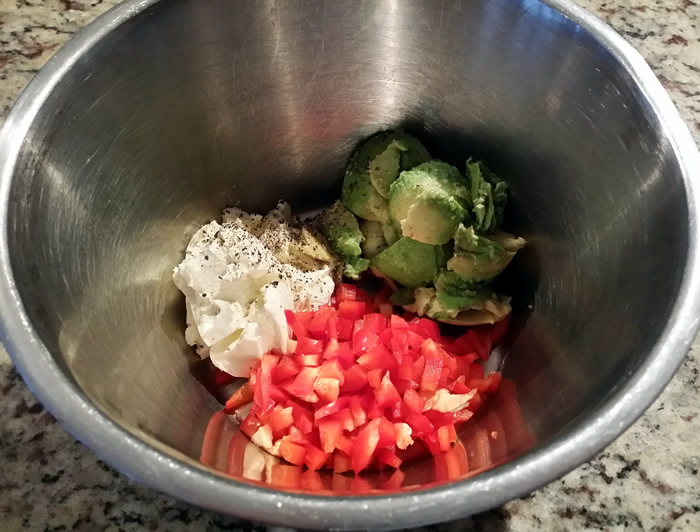 Flatten out the mince mixture into an oblong shape on a large clean surface, then spread the avocado mixture on top, leaving about 1″ of mince on all edges.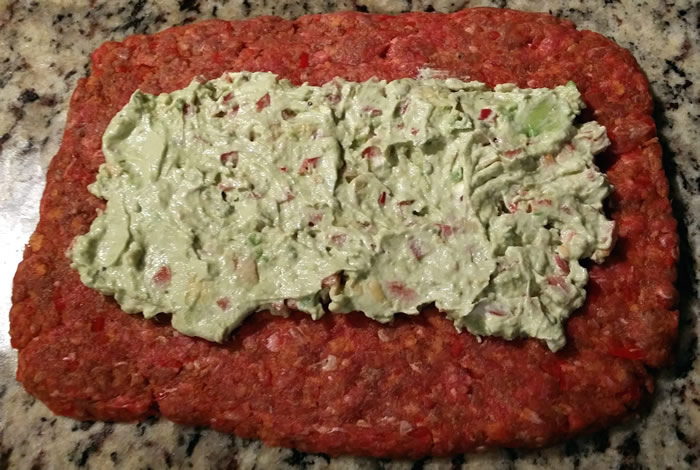 Roll up from one of the shorter edges, making sure that all the avocado stuffing is sealed in. Line a loaf tin with baking paper and put the rolled up mince in the tin and spread the top with chilli sauce.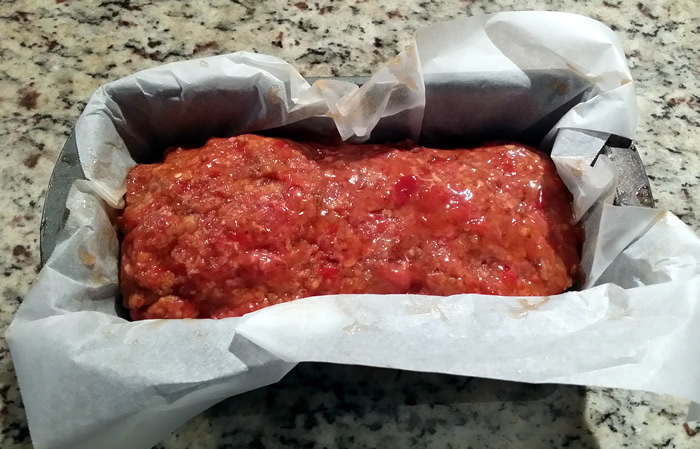 Bake at 170°C for 40 minutes.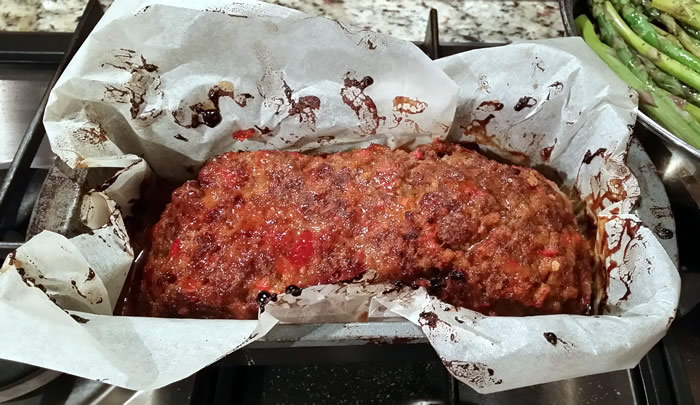 Carefully lift out of the loaf tin and drain off any juices.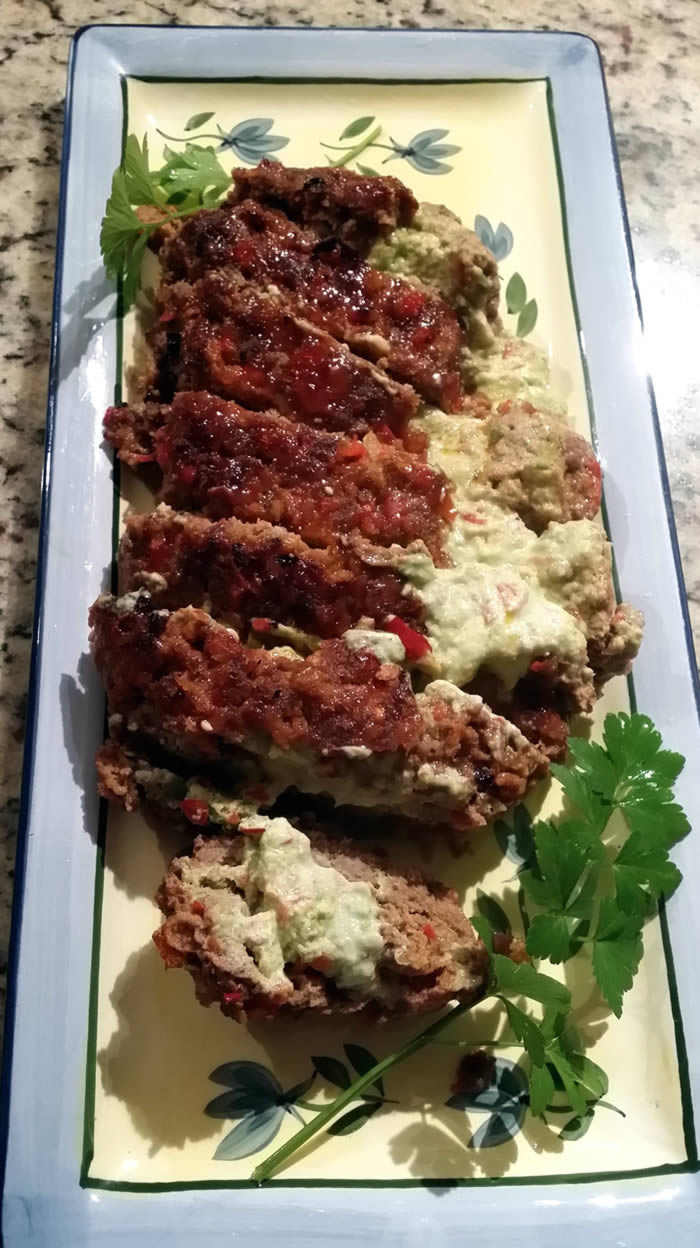 Pictured below served with fresh asparagus and basmati rice >>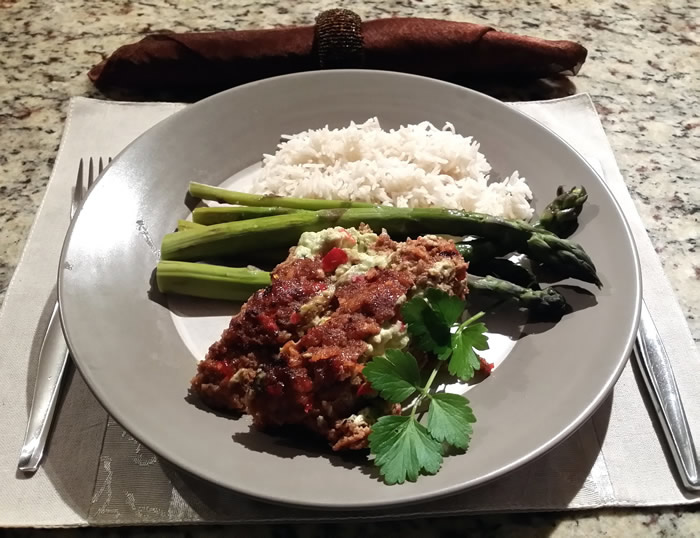 Serve immediately.