This delicious mash, made with kohlrabi, can be paired with whatever takes your fancy and is quick and easy to make. Although the taste is the same, this "bought" kohlrabi is bigger and rounder than my home grown kohlrabi, used in my recipe for Salmon, Kohlrabi & Sweetcorn Fritters (with Brie) and unfortunately, the leaves were chopped off.  If you are able to buy kohlrabi with the leaves intact, wash, chop them and add to the recipe at the end with the fried mixture.
Ras-el-hanout, a wonderful spice mix from North Africa, features in a number of my recipes and is a pantry addition that can be used to interest and spice to a wide variety of dishes.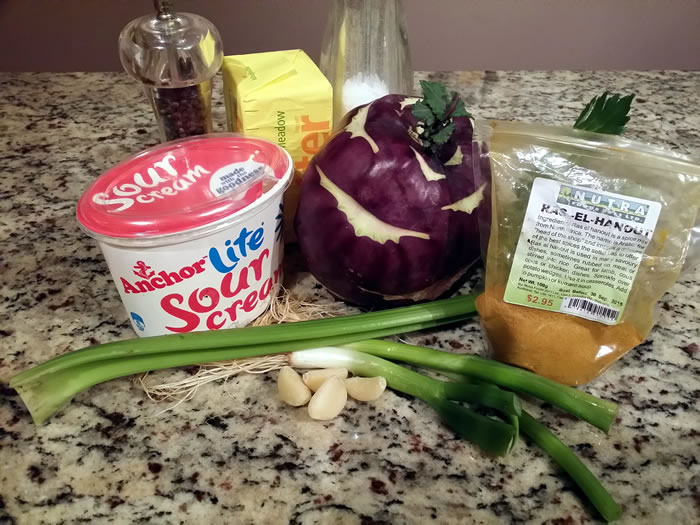 Kohlrabi Mash
(Serves 4-6)
1.2 kg kohlrabi (peeled and cubed)
50 grams butter
1 celery stalk (chopped)
2-3 spring onions (chopped)
4 cloves garlic (crushed)
2 teaspoons Ras-el-hanout
2 tablespoons lite sour cream
Freshly ground salt & black pepper
Add kohlrabi to a large pot of salted water, cover, bring to the boil and cook for about 10 minutes. Drain and set aside (you can use the same pot for the rest of the rest of the preparation).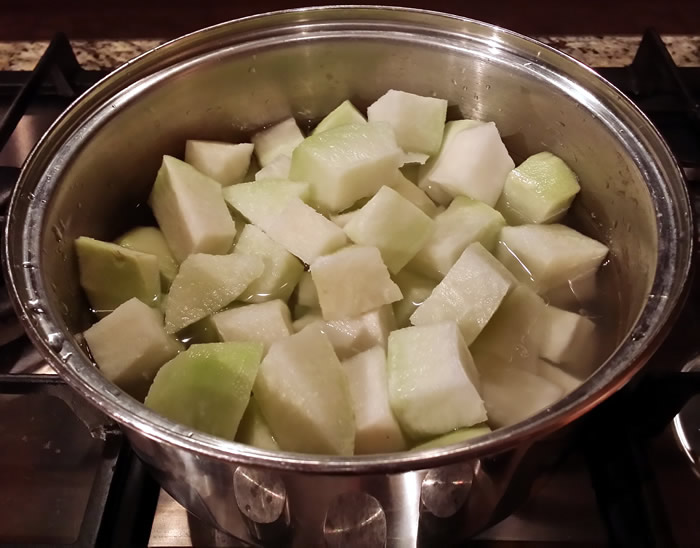 Melt 25 grams of the butter and add the celery, spring onion, garlic, ras-el-hanout, salt and pepper and fry gently until it just starts to brown. Remove from pan and set aside.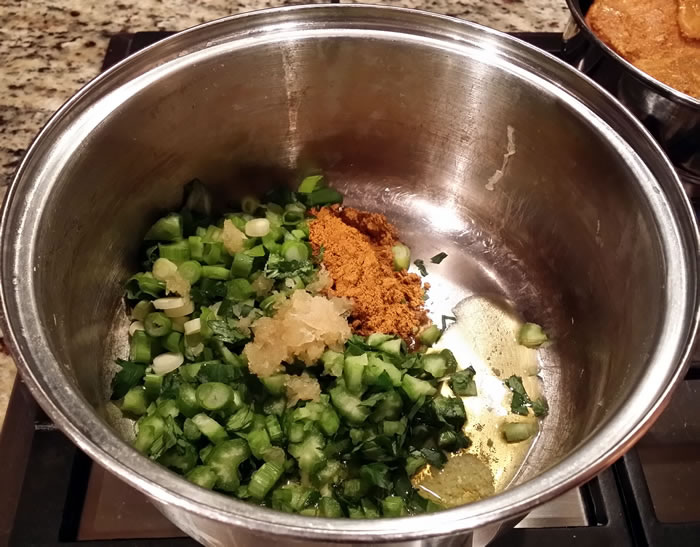 Put the kohlrabi, remaining 25 grams of butter and sour cream back into the pan and using a stick masher/blender (or mash by hand) until smooth.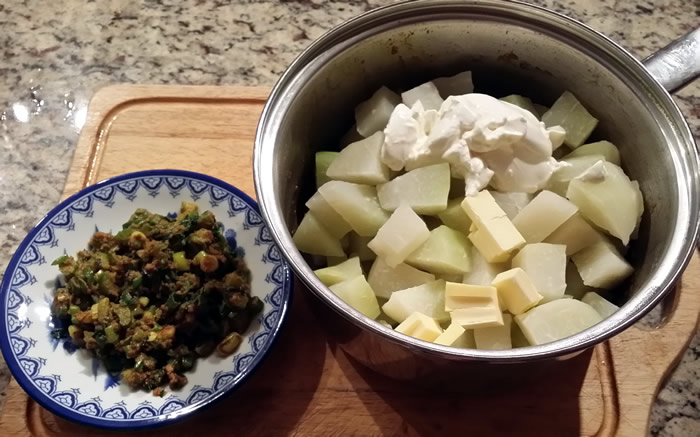 Add fried mixture to mash and stir through thoroughly (reheat if necessary). Season with salt & pepper if necessary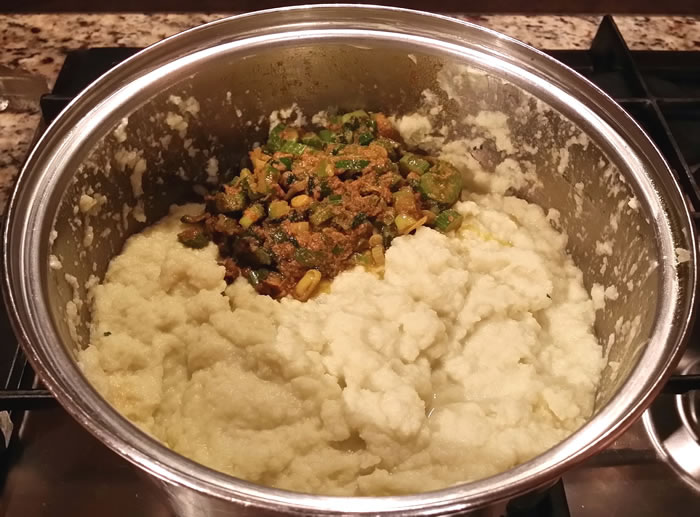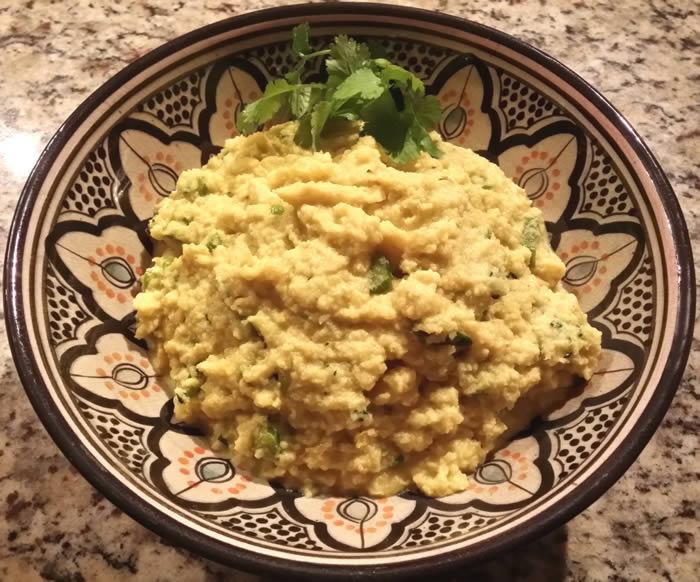 Serve immediately as a side to any main course dish.
A perfect match served with Shawarma Style Chicken >>>>