This cake tastes seriously good, looks impressive and is easy to make. I made it for a birthday celebration, but it did resemble a wedding cake!
Because I don't have so much of a sweet tooth, I chose to make the icing a quite thin consistency, but just add a bit more icing sugar if you prefer thicker icing (but keep in mind it goes between the two cakes as well are on the top and sides, so you do want to be able to experience the cake as well as the icing.  In fact, you can skip the icing if preferred, and just drizzle the layers with the lime juice/icing sugar mixture, put together, slice and serve.
The mango juice I used was quite thick and syrupy and purchased in an Asian grocery store.
If you want your cake to look more like "limey", you could add some green artificial colouring.
This cake can be made and iced a day or two before it is required and will keep for a few days in an airtight container.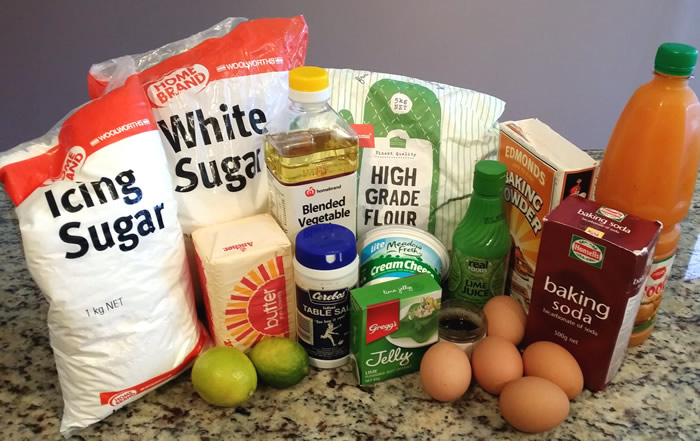 Luscious Lime Cake
(up to 20 slices)
2 cups High Grade flour
1⅓ cups sugar
85 gram packet lime jelly crystals
½ teaspoon salt
1 teaspoon baking powder
1 teaspoon baking soda
5 large eggs (lightly beaten)
½ teaspoon vanilla paste
1 lime (finely grated zest & juice)
¾ cup thick mango juice
1¼ vegetable oil
——————–
⅓ cup lime juice
⅓ cup icing sugar
——————–
50 grams butter (melted)
200 grams cream cheese (softened)
1 lime (finely grated zest & juice)
Icing sugar to make desired consistency
Put dry cake ingredients into a large bowl, add the rest of the cake ingredients and mix together thoroughly.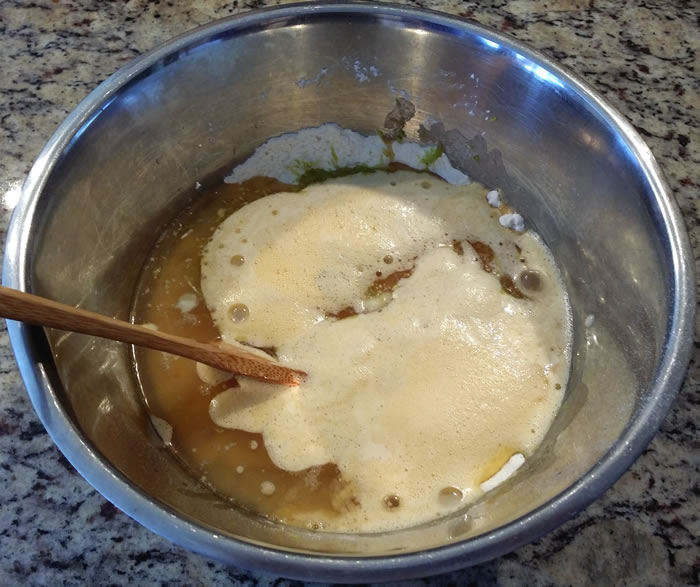 Divide mixture between two greased cake tins (bottoms lined with baking paper) and bake at 175°C for 30-35 minutes until cooked (test with cake skewer and make sure it comes out clean).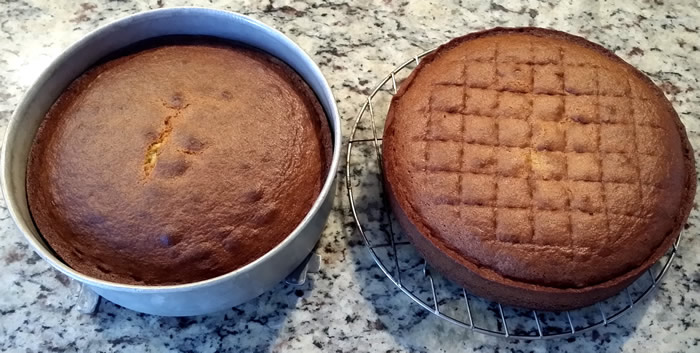 Cool in pans for 5 minutes, then turn out onto cake racks, pierce carefully all over top (not going right through), mix together lime juice and icing sugar and drizzle over both halves while still hot.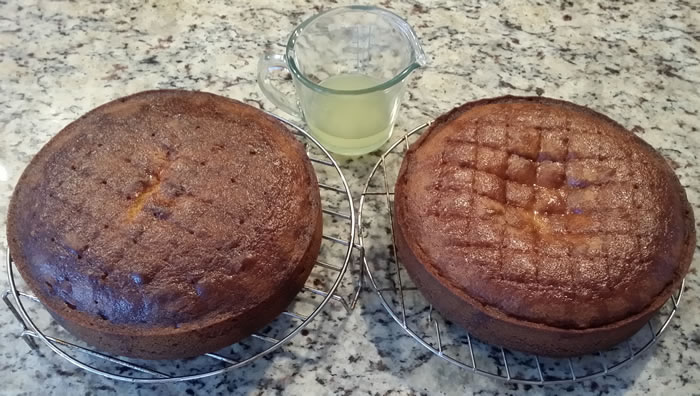 Allow to cool completely, then mix icing to desire consistency.  Place one half on serving plate, spread a thin layer on icing on top, then put other half on top and spread icing over top and sides.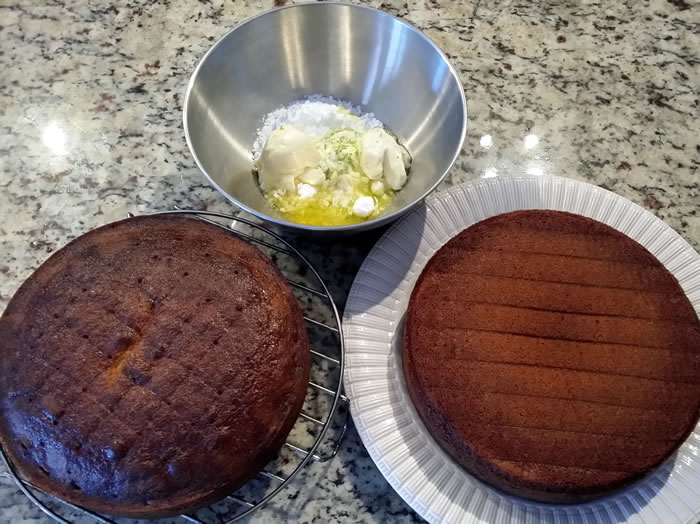 Decorate as desired.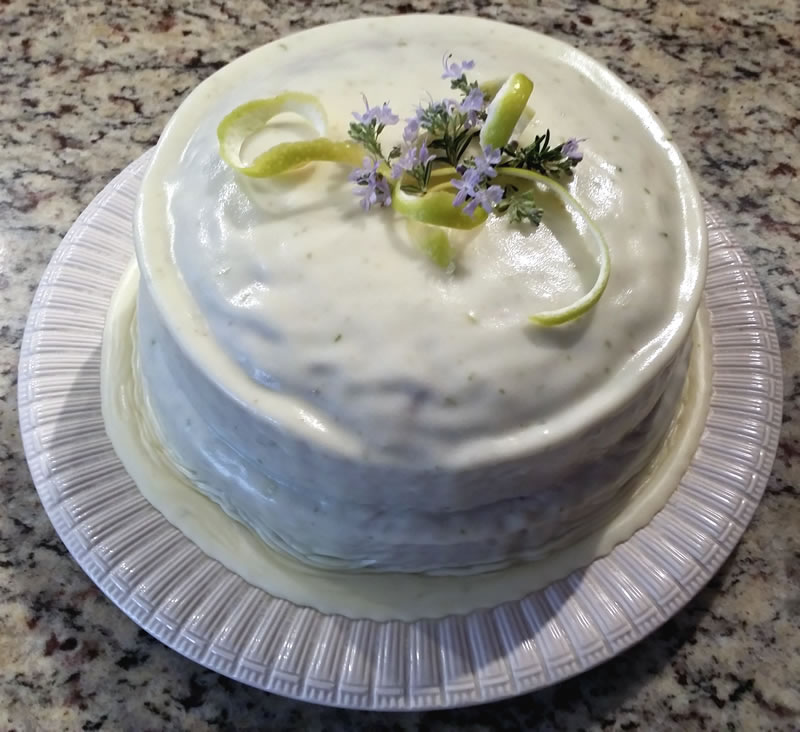 Store cake, covered in plastic wrap, preferably in the fridge and remove a couple of hours before serving.