There are many different explanations as to the origin of Scotch Eggs, but none of them seem to have anything to with Scotland, so the name could have originated because they were originally "scorched" over an open fire.  There is even a claim by the London Department store, Fortnum & Mason, that they invented Scotch Eggs in 1738, but even if they did, it is likely that they poached the idea from an Indian dish called Nargisi Kofta (hard-boiled eggs coated with cooked spiced minced mutton and fried, then cut in half and served in a sauce of curried tomato and onion).
So here is my version, baked not fried and with a mixture of Japanese/Chinese/Thai flavours rather than Indian or English.  I prefer to serve this dish as party nibbles rather than a main course as they make perfect, manageable finger food. To make them even more visually impressive, you could pop the boiled eggs in the beetroot pickle mixture used in my Fancy Stuffed Eggs before encasing them in the mince mixture.
To make this dish gluten-free, use gluten-free crumbs rather than panko crumbs.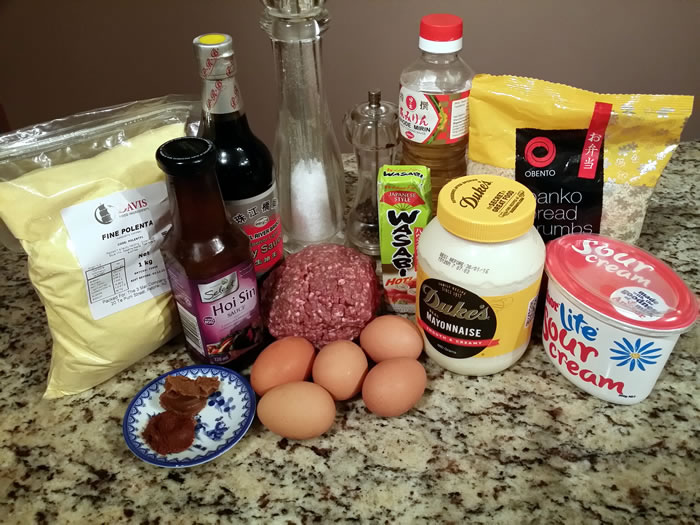 Baked Asian Scotch Eggs with Wasabi Mayo
(Makes 4 whole Scotch Eggs – 24 wedges)
5 eggs (4 x hard boiled – 1 x beaten)
500 grams lean beef mince
3 tablespoons fine polenta
1 tablespoon light soy sauce
1 teaspoon miso paste
1 teaspoon red curry paste
1 tablespoon Hoisin sauce
Freshly ground salt & black pepper
Panko crumbs
Wasabi Mayonnaise
2 tablespoons good quality mayonnaise
1 tablespoon lite sour cream
1 teaspoon mirin
1 teaspoon wasabi paste
Mix mayonnaise ingredients together and set aside.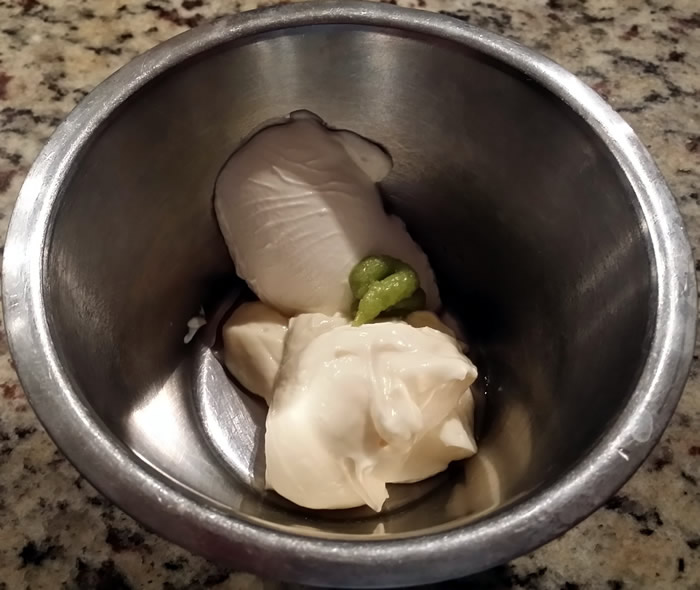 Mix together thoroughly all ingredients except the beaten egg and panko crumbs (best to use your hands).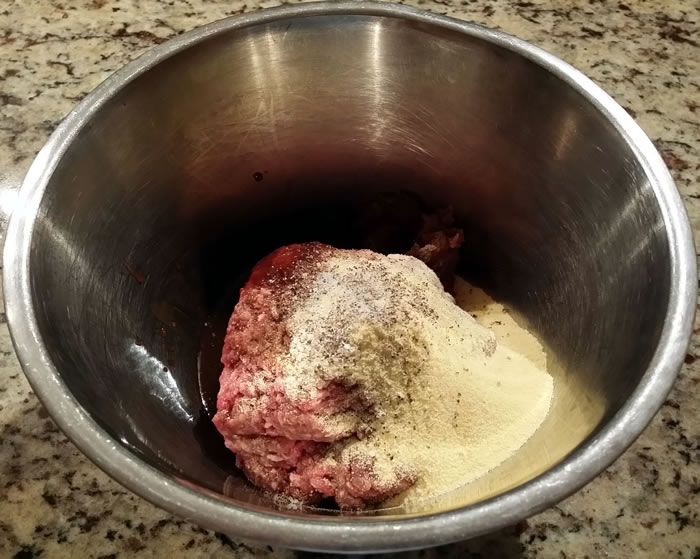 Divide mixture into four and flatten each quarter into a large patty. Place an egg on the centre of each patty and wrap the mince around the egg, enclosing completely.  Dip each ball into the beaten egg, roll in breadcrumbs and place on an oven proof tray lined with baking paper.
Bake at 175°C for 30 minutes.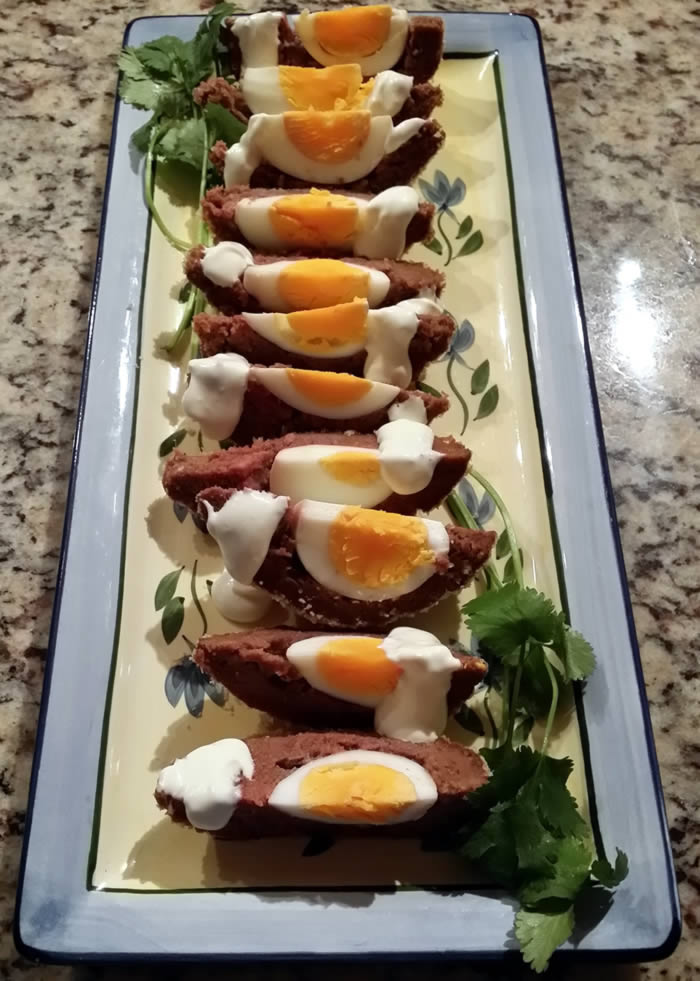 Slice and serve at room temperature or chilled, drizzled with the wasabi mayonnaise.