Stuffed eggs have been a party favourite for as long as I can remember, but this recipe makes them more interesting (and colourful)!
Everyone seems to have a different method for hard-boiling eggs – mine is simple and fail-safe. Put the eggs into a large saucepan and cover with cold water and add a teaspoon of salt. Bring to the boil uncovered, and once boiling, keep at a steady boil for 10 minutes. Drain immediately and cover in chilled water (do this a couple of times until the water no longer warms up from the heat of the eggs), peel eggs and set aside.
Use either a good quality bought mayonnaise or homemade and choose your favourite sweet chutney.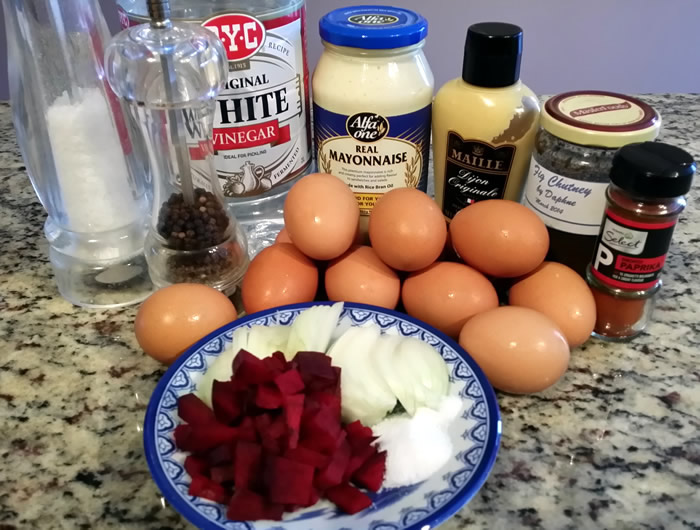 Fancy Stuffed Eggs
(Makes 20)
3 cups water
1 small beetroot (cubed)
1 small onion (sliced)
1 teaspoon sugar
1 cup white vinegar
Pinch of salt
10 hard boiled eggs (peeled)
2 tablespoons mayonnaise
1 teaspoon dijon mustard
1 tablespoon sweet chutney
Freshly ground salt & black pepper
Smoked paprika
Bring the water, beetroot, onion, sugar and vinegar to the boil in a large and simmer it covered for about 20 minutes.  Remove the lid and allow to cool to room temperature.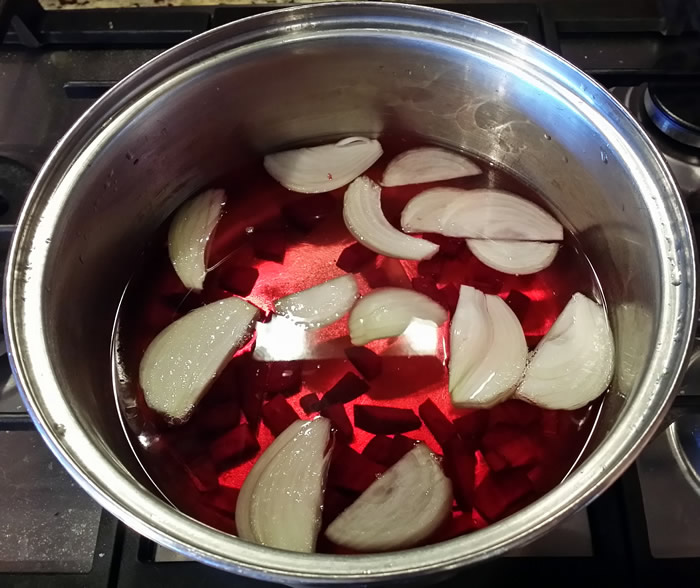 Add the eggs to the cooled mixture.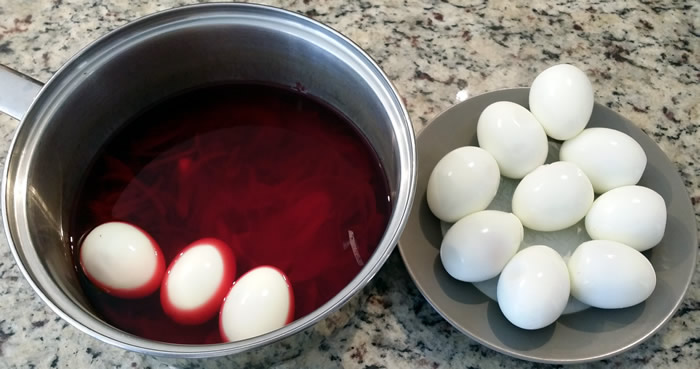 Make sure they are submerged, then leave in the fridge for at least 6 hours, or preferably overnight.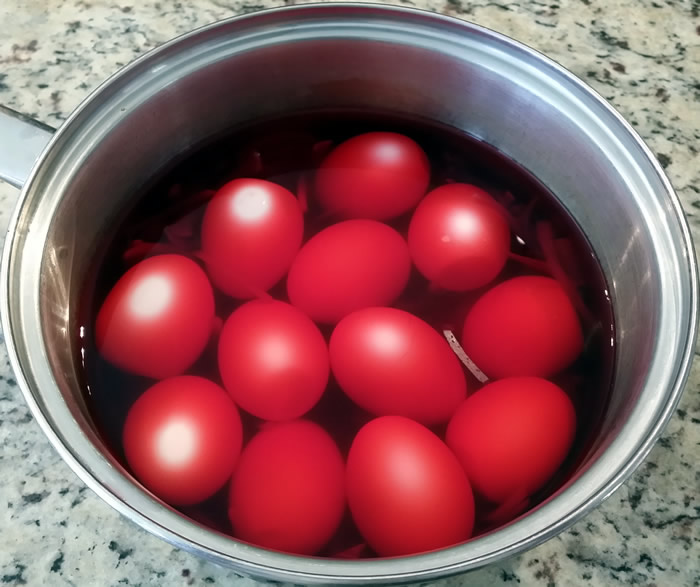 Remove the eggs from the mixture and discard it. Pat the eggs dry and halve them lengthwise.
Remove the yolks and put into a mixing bowl with the mayonnaise, mustard, chutney, salt  and pepper and mash it all together until smooth.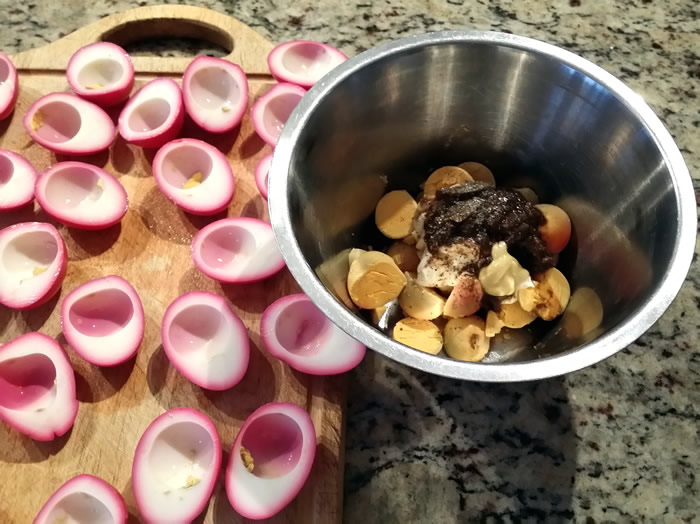 Either use a piping bag or carefully spoon the mixture back into eggs and press down gently with a fork.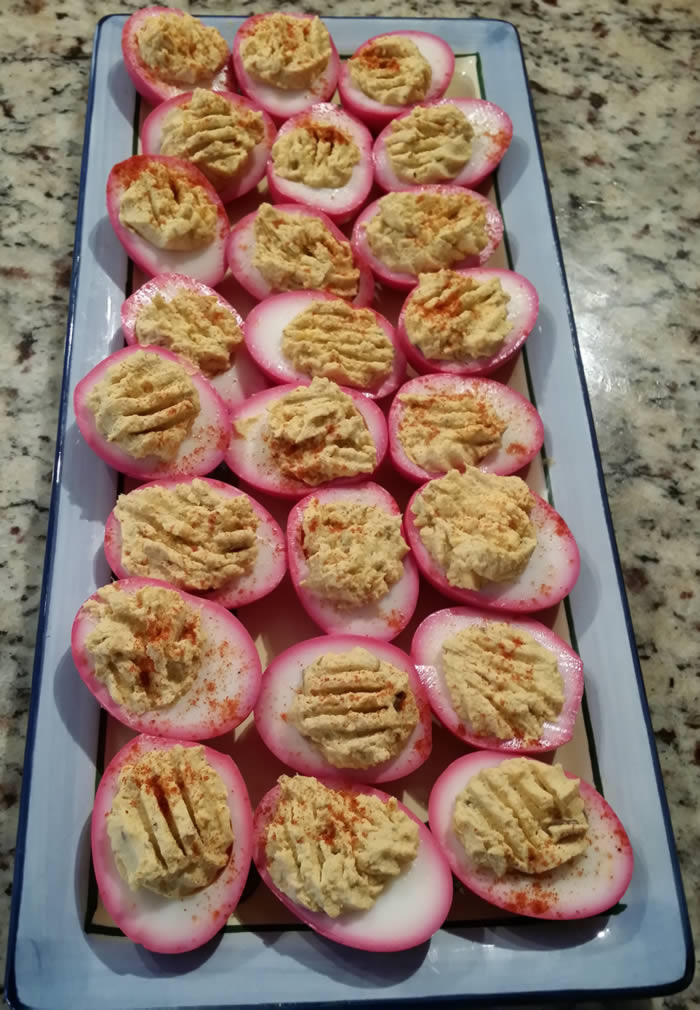 Dust the eggs with smoked paprika and serve.