This is no ordinary pumpkin soup – the addition of ginger, garlic, curry powder, fresh coriander and coconut cream makes it "souper" special!
I like to use the skin on vegetables if it is edible because it has been proven that skins of fruit and vegetables could boost your nutritional intake of vitamins, combat cancer and increase your energy levels, so it's a "no brainer" really and also makes it so much easier to cut if you don't have to remove the skin.  Simply trim off any "gnarly" bits and the rest goes in the pot.  The only disadvantage is that the colour of the soup isn't quite as orange as it would be if the skin was removed, but I think the health benefits outweigh this visual consideration.
The bacon in this recipe provides a nice garnish only, so for a vegetarian option just leave out the bacon step below in the instructions and replace with another garnish – grated cheese on top with a couple of minutes under the grill would be nice!
I've used mild curry powder, so if you want to "hot it up" a bit, use hot curry powder or add a dash of chilli powder. Mace and nutmeg are very similar, so if you don't have mace, substitute with nutmeg.
If you don't have a stick blender, you will need to transfer the mixture to a food processor to blend and then return it to the pot.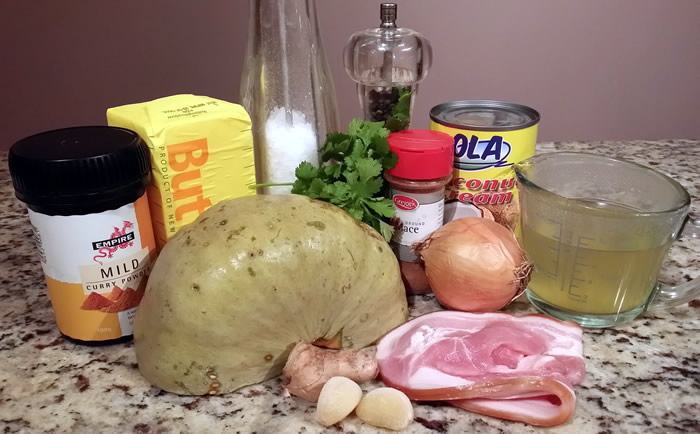 "Souped Up" Pumpkin
(4 servings)
500 grams pumpkin pieces
2 rashers bacon (rind trimmed off and chopped)
25 grams butter
1 onion (chopped)
2 cloves garlic (crushed)
Knob ginger (chopped finely)
2 heaped teaspoons curry powder
1 teaspoon salt
2 teaspoons freshly ground black pepper
250 mls stock (chicken or vegetable)
400 ml can coconut cream
½ teaspoon ground mace
Small bunch fresh coriander (chopped – reserve small amount for garnish)
Pu the pumpkin into a large saucepan of salted water, cover, bring to the boil and boil until soft.  Drain in a colander and return to the pot.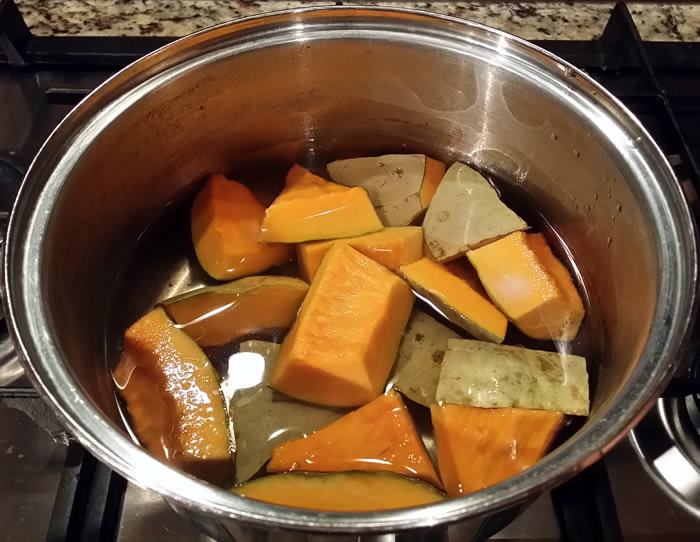 Heat a little of the butter in a small frypan and fry the bacon, stirring until crispy then remove from pan with a slotted spoon, leaving the bacon fat and butter behind.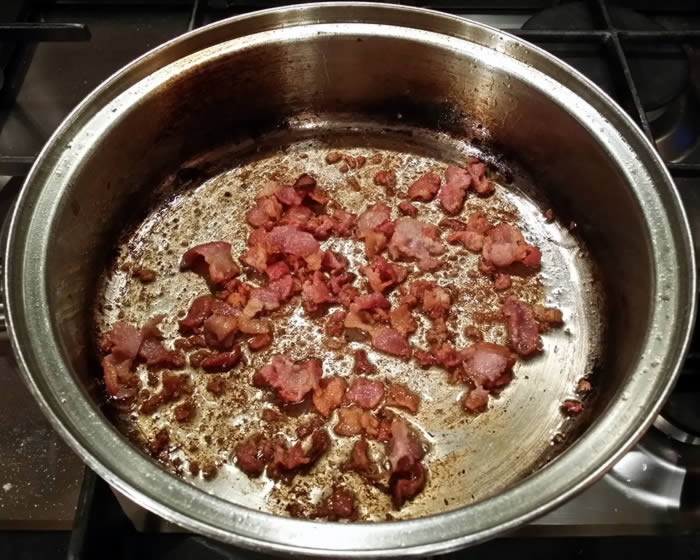 Add the onions, garlic, ginger, curry powder, salt and pepper to the frypan and fry on medium heat until cooked and just starting to brown.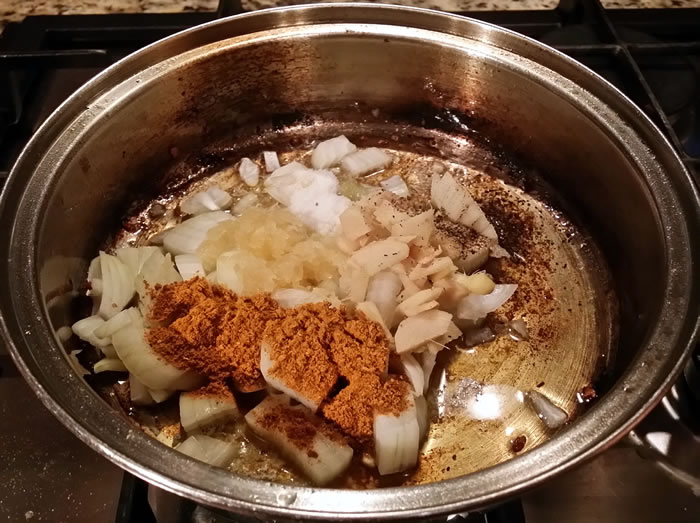 Add the stock and onion mixture to the pumpkin in the pot and using a stick blender, blend until it forms a smooth paste.
Add the coconut cream, coriander and mace to the pot and stir through, on gentle heat, until it reaches boiling point.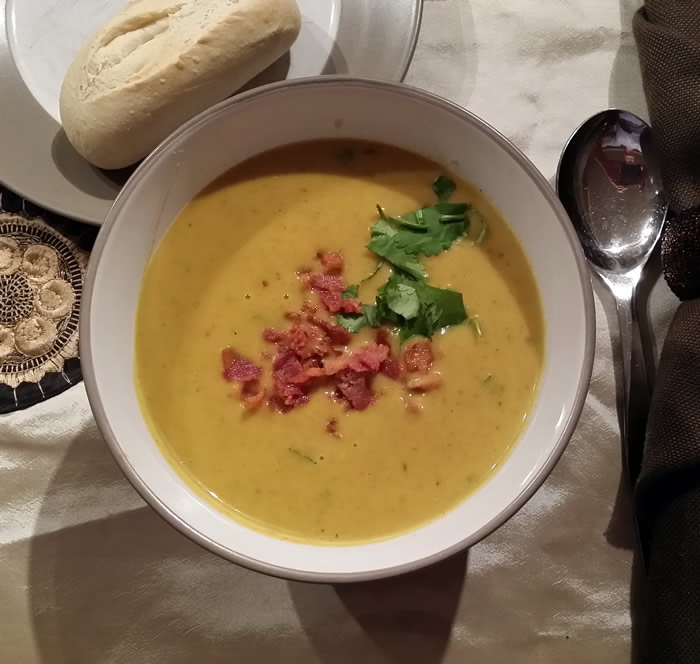 Serve garnished with the bacon and a little coriander.