These Indian inspired meatballs are easy to make, spicy and aromatic and can be served as a party nibble, entree or main course dish.
An interesting ingredient in this recipe is Asafoetida (Hing) which is dried latex extracted from a perennial herb, native to the deserts of Iran, mountains of Afghanistan and is mainly cultivated in India.  As its name suggests, asafoetida has a fetid small but in cooked dishes it delivers a smooth flavour reminiscent of leeks. It is also known as asant, food of the gods, jowani badian, stinking gum, Devil's dung, hing, ingu, kayam, ting and is readily available in Asian foodstores.
There is a description of chana masala in my Edamame Bean & Fenugreek Curry.
Dried fried onions are available in most Asian food stores and make a nice change from rolling meatballs in crumbs.
Make fresh breadcrumbs by tearing up slices of bread and processing in a bullet or food processor until crumb consistency.
I served the koftas with homemade spicy plum sauce and low fat natural yoghurt seasoned with freshly ground salt and garam masala. Serve just with dips for a party nibble, on dressed green salad as an entree or with steamed rice as a main.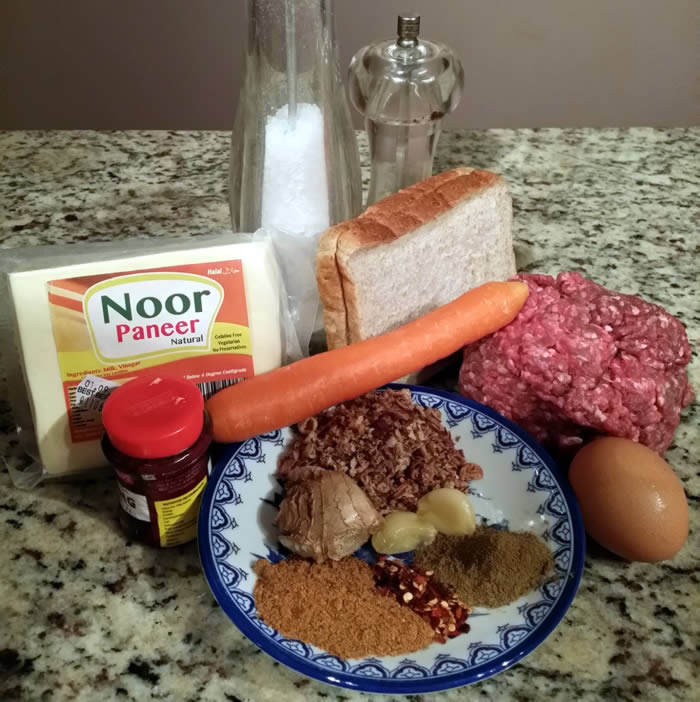 Spicy Koftas stuffed with Paneer
(Makes 12 meatballs – 4 entree servings)
1 egg
2 cloves garlic (chopped)
Knob ginger (chopped)
500 grams prime (lean) beef mince
1 carrot (grated)
¼ teaspoon Asafoetida (Hing)
1 tablespoon chana masala
1½ teaspoons ground cumin
½ teaspoon red chilli flakes
Salt & freshly ground pepper
2 toast slices wheatmeal bread (made into crumbs)
Paneer (12 small chunks)
3 tablespoons dried fried onions
Blend egg, garlic and ginger together in a bullet or food processor, then mix thoroughly with all remaining ingredients, except paneer and fried onions, in a large bowl.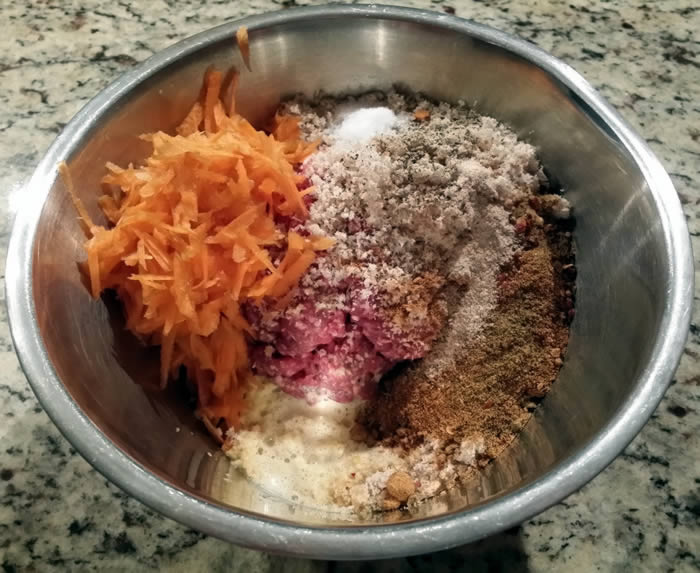 Divide mixture into 12, flatten each out into a circle and place a chunk of paneer on each circle.
Wrap meat around paneer, enclosing it and forming a ball.  Roll each ball in the fried onions and place on a tray lined with baking paper.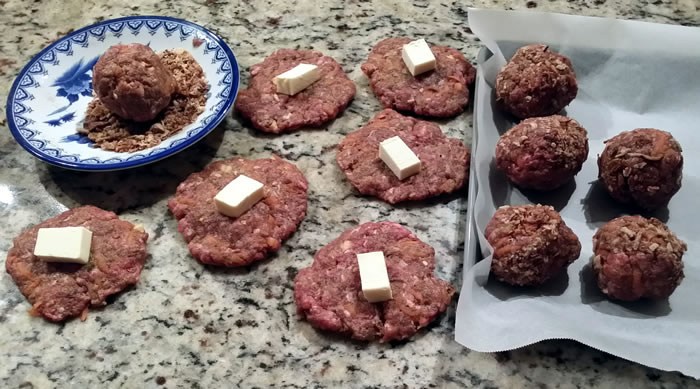 Bake at 180°C for 30 minutes.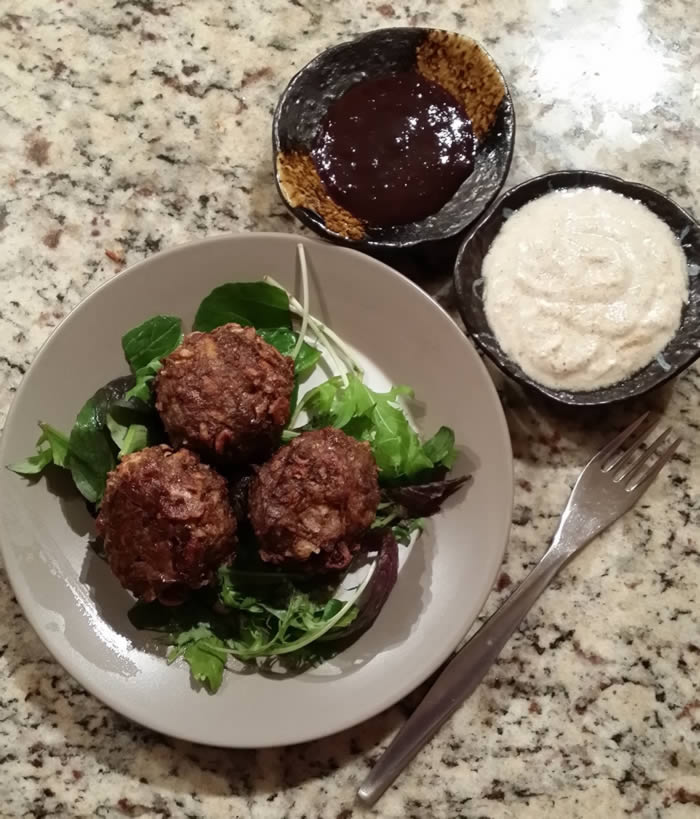 Serve with spicy sauce and seasoned yoghurt.