In New Zealand we make it with beef mince and call it Cottage Pie, but the traditional English dish is made with lamb or mutton and called Shepherd's Pie, so this is my twist on convention and regardless of what you call it, a cottage pie is basically a casserole with a layer of cooked meat and vegetables, topped with mashed potatoes, and baked in the oven until the the mashed potatoes are well browned – pure comfort food!
Smoked chicken can be substituted with cooked chicken, but you will miss out on that lovely smokey flavour.
I've used new potatoes, skin and all, but peel the potatoes if you prefer.
Smoked Chicken and Mushroom "Cottage Pie"
(Serves 6-8)
3 tablespoons olive oil
2 red onions (sliced)
3 cloves garlic (crushed)
Bunch celery herb (chopped)
Few sprigs pizza thyme (remove leaves from stem and use + extra sprigs for garnish)
1 heaped teaspoon smoked paprika (+ extra to sprinkle on top)
Freshly ground salt & black pepper (+ extra to sprinkle on top)
200 grams button mushrooms (quartered)
1 lemon (grated zest and juice)
3 tablespoons flour
400 mls lite milk
1 cup grated edam cheese
500 grams smoked chicken (roughly shredded)
Potato Topping
6 potatoes (scrubbed and cut into chunks)
25 grams butter
4 tablespoons light sour cream
1 egg (beaten)
Freshly ground salt & black pepper
Cover potatoes in cold, salted water, cover and bring to the boil.  Boil until cooked (about 20 minutes).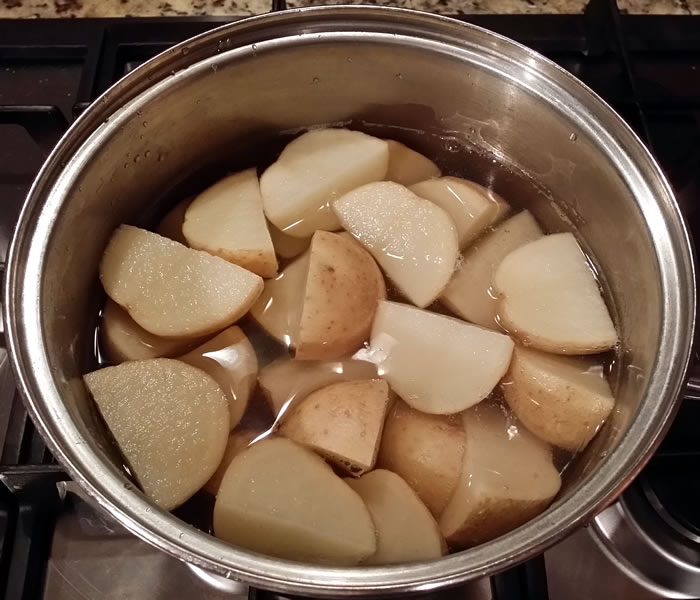 Add butter, sour cream, salt and pepper and mash thoroughly, then stir in egg and set aside.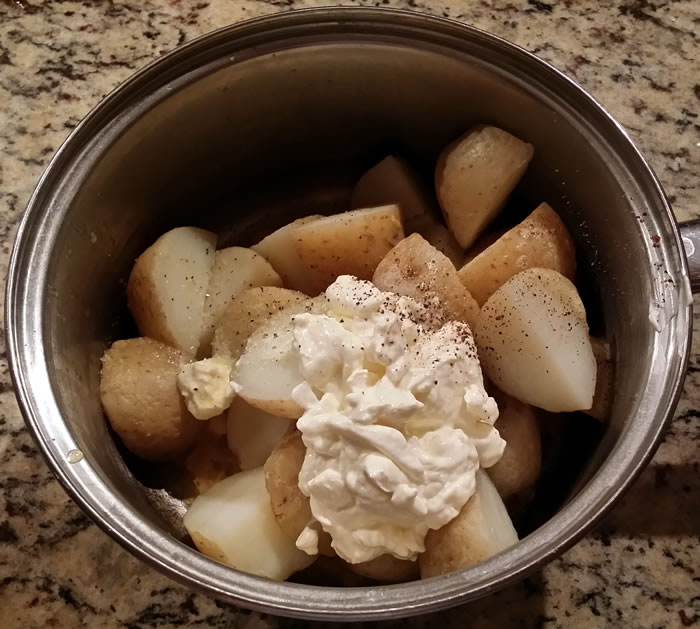 Crumb Topping
¾ cup panko crumbs
¾ cup finely grated parmesan cheese
25 grams butter (melted)
Mix all ingredients together just before it is required.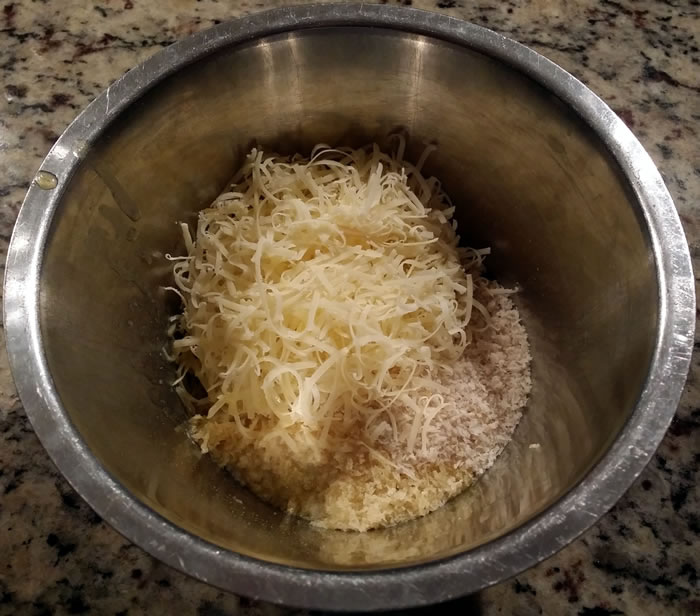 Heat oil in a large fry pan and add the onions, garlic, herbs, paprika, salt & pepper and fry gently until translucent (about 10 minutes)
Add mushrooms and lemon zest and continue cooking gently until mushroom is cooked.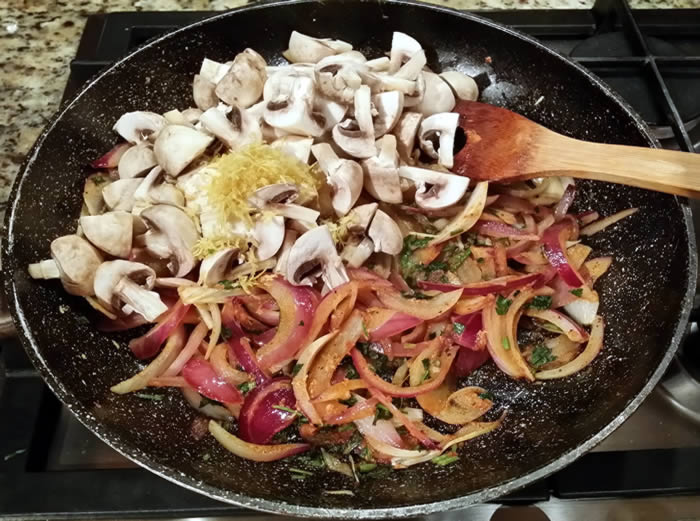 Keep on the heat and add the flour and stir through thoroughly.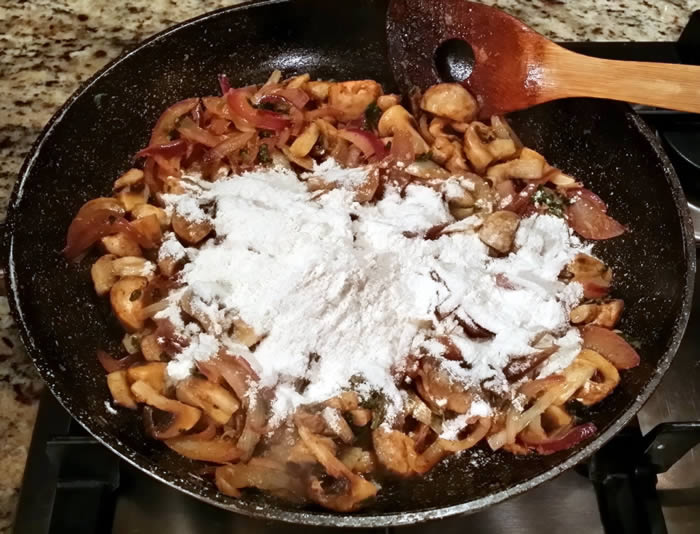 Continue stirring while slowly adding the lemon juice and milk until it forms a thick sauce.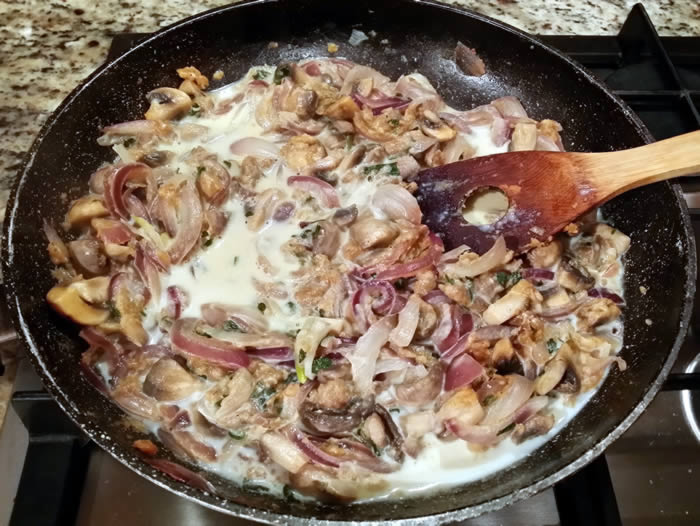 Add chicken and edam cheese and stir through.
Grease a large casserole dish and transfer chicken to dish, then top with mashed potatoes.
Spread crumb mixture evenly on top, then sprinkle with smoked paprika and black pepper. Bake at 180°C for 30 minutes.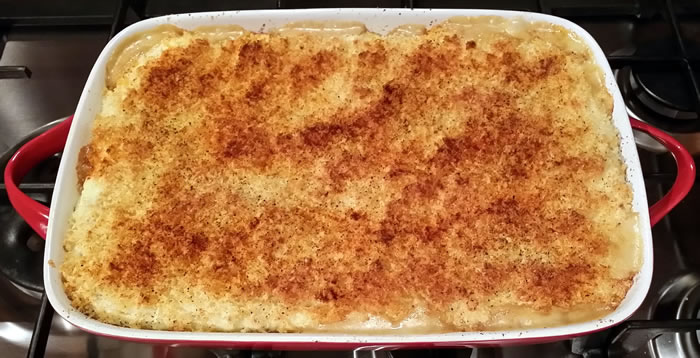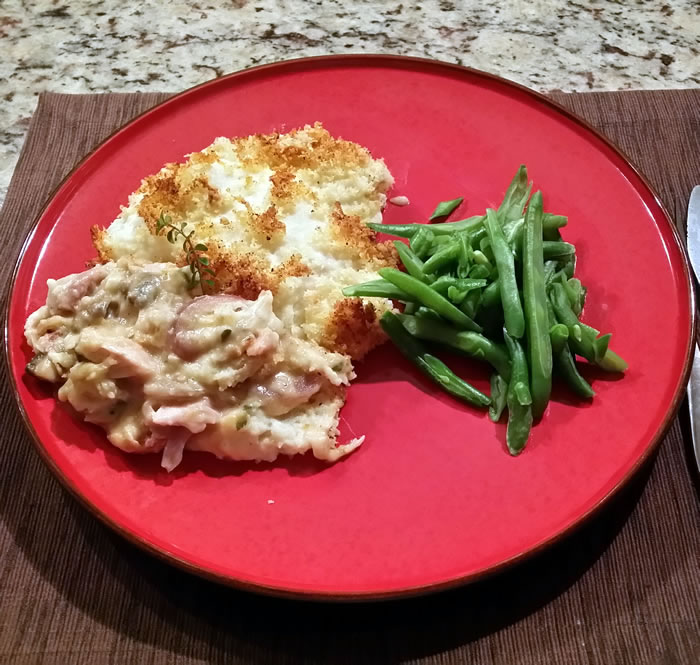 Garnish with a sprig of thyme and serve with steamed green beans or vegetable of your choice.