A healthy and easy to cook recipe – the main spice used in this curry is chana masala powder, which can be bought ready made in Indian food stores, or you can always make your own.  Chana masala contains dry pomegranate seeds (anardana), coriander seeds, cummin seeds, cardamon seeds, black pepper, cloves, cinnamon, red chill powder (or whole dried red chillies and black salt, all ground together to form a powder which is spicy with a slight sour citrus taste.
Indian paneer curries would be more likely to contain peas, but not being a fan of peas, I have used edamame beans which are immature soybeans taken from the pod and are available frozen in good supermarkets (make sure you buy the shelled ones, as shelling them is rather time-consuming).
Available frozen from Asian grocery stores, fenugreek leaves (methi) have a distinct aroma and flavour and also contain many beneficial medicinal properties.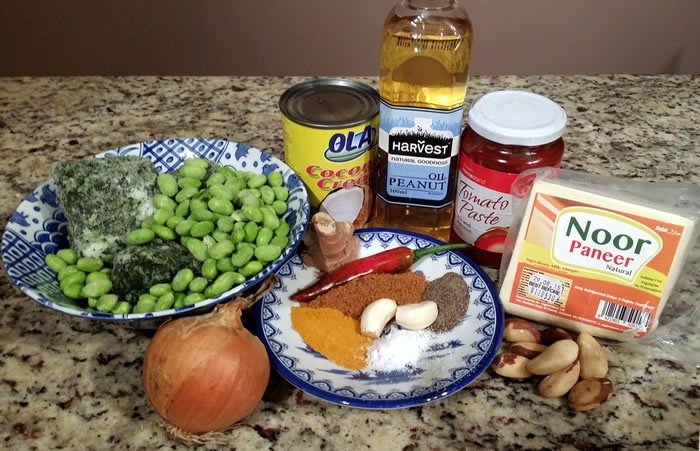 Edamame & Fenugreek Paneer Curry
(Serves 4)
2 tablespoons peanut oil
1 onion (chopped)
2 clove garlic (chopped)
8 brazil nuts (6 chopped – 2 sliced)
1 red chilli (chopped)
1″ piece ginger (peeled and chopped)
1 tablespoon chana masala powder
1 teaspoon black pepper powder
1 teaspoon salt
1 teaspoon tumeric
2 tablespoons tomato paste
2 cups coconut cream
200 grams edamame beans
350 grams fenugreek leaves (frozen)
320 grams paneer (cut into cubes)
Put oil, onion, garlic, chopped brazil nuts and ginger into a food processor and blend until smooth and almost a little frothy.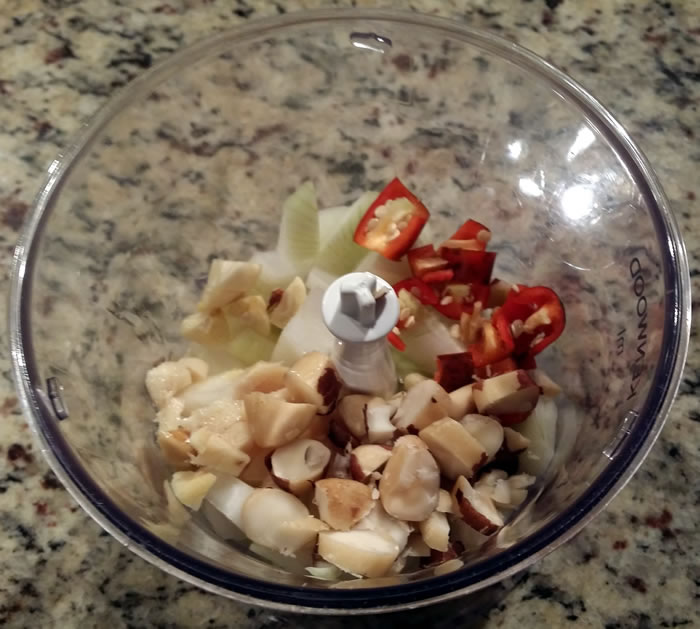 Add to frypan with spices and tomato paste.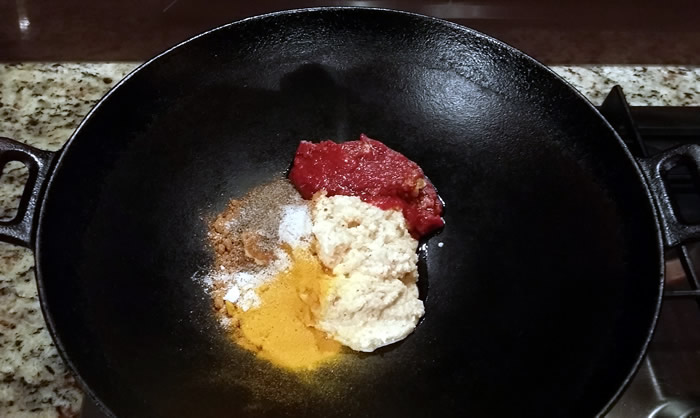 Simmer gently until it forms a cooked-through, paste (about 10 minutes).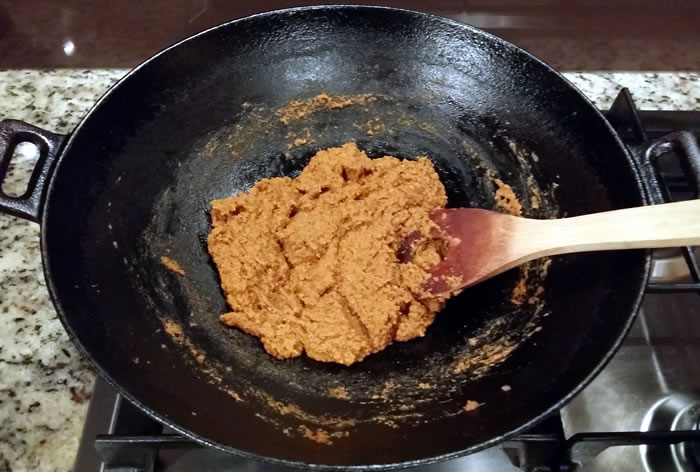 Add coconut cream, edamame beans and fenugreek.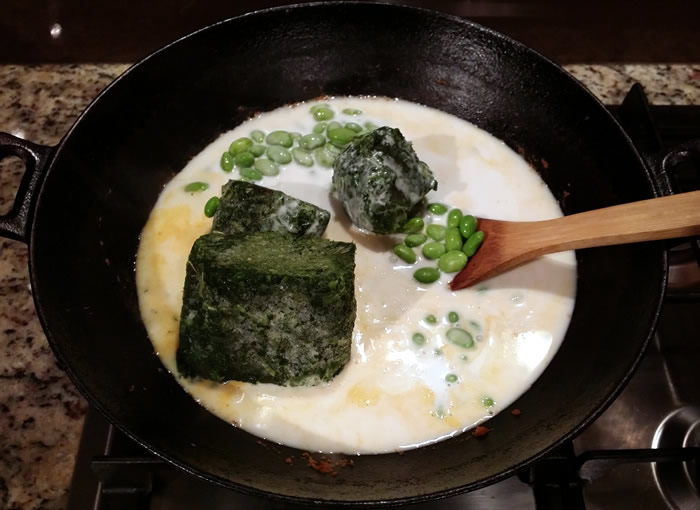 Heat gently, stirring regularly, until fenugreek is completely thawed and heated through, then add paneer and heat through.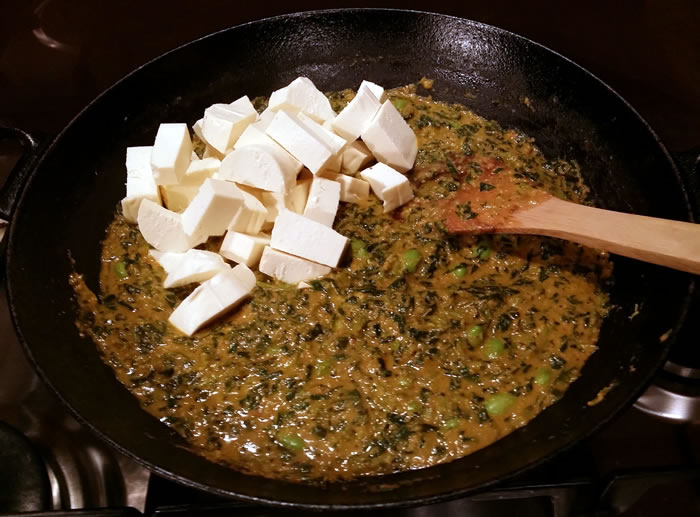 Garnish with sliced brazil nuts and serve with basmati rice.