I like the concept of Toad in the Hole (basically a big Yorkshire pudding with sausages in it), but find it a bit bland, so I've jazzed it up a bit so that it will still appeal to people who aren't into spicy food, but also those who like a bit more flavour, as well as being a dish that children will enjoy. It is quick and easy to prepare and perfect for a casual lunch or light dinner.
I've used pre-cooked sausages that have a very low fat content, so if you are using sausages that aren't pre-cooked, grill or fry them first and drain off all the fat. For a vegetarian option, use vegetarian sausages.
The milk is missing from the ingredients photograph below, but is a necessary ingredient. I blended in the onion/garlic/celery mixture, but it can just be stirred through the batter if you prefer more "texture".
This is a dish that should be eaten when it's cooked as reheating in the microwave makes it a bit rubbery.
"Jazzed Up" Toad in the Hole
(Serves 6 – 8)
8 pre-cooked pork sausages
1 tablespoon olive oil
1 stick celery (chopped)
1 onion (chopped)
2 clove garlic crushed
2 teaspoons dried sage leaves
2 level cups plain flour
4 eggs
1 cup milk
Freshly ground salt & black pepper
Heat the oil in a frypan and gently fry the onions, garlic, celery and sage until they are well cooked through and set aside.
Add the milk, flour, eggs, salt and pepper to a large bowl.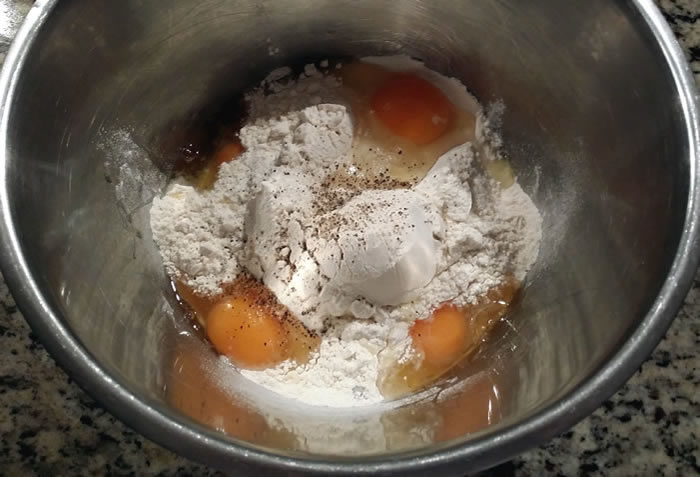 Use a stick blender or food processor and blend together until it forms a thick batter.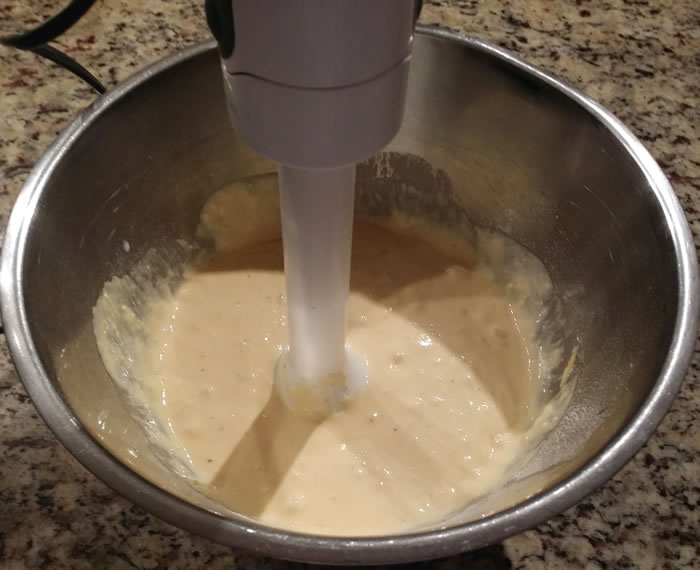 Add the fried mixture and blend into the batter thoroughly.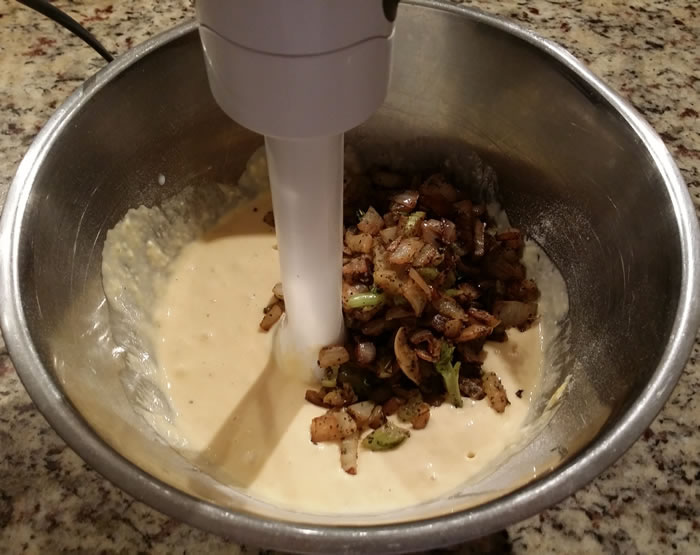 Grease a large casserole dish and place the sausages in it.
Pour the batter over the sausages and grind extra black pepper on top.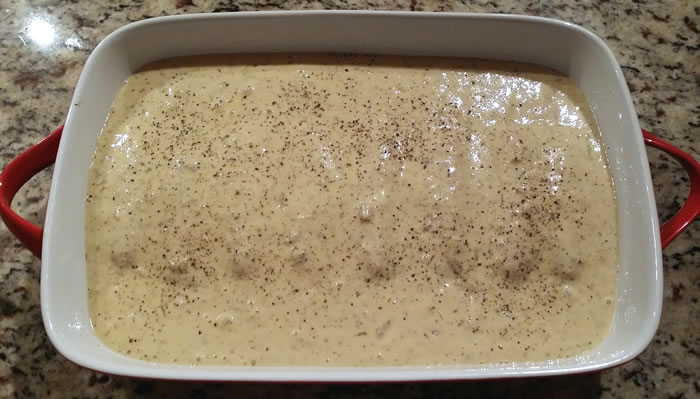 Bake at 200°C for 30-35 minutes or until the top is browned and the centre risen (when cooked it will be coming away from the side of the casserole).
Serve immediately with a green salad or cooked vegetables and your favourite chutney.