This is my take on a classic dish of the Philippines – Adobo is probably the most popular and best known dish of the Philippines and is a method of cooking used for both chicken and pork or a combination of both and also fish and shellfish.  Food of the Philippines is an exotic blend of East and West, featuring a mixture of Malay, Chinese, Spanish and a touch of American influence and adobo is typical of the flavours enjoyed by the Philippine people – vinegar, garlic and pepper being the basis, so a great way to cook pickled pork. Wash the pork before cutting into cubes to remove any excess pickling brine.
If you want to use chicken instead of pork, do the browning of the chicken pieces at the beginning rather than the end and strain off the fat before adding the rest of the ingredients. The chicken will only need to simmer for about 25 minutes. You should also let the sauce stand after it has been strained, or pop it in the fridge for a little while and skim any fat off the top. Pickled pork has very little fat, so it wasn't necessary to do this.
Traditionally annatto seeds would be used to as a colouring agent, but they are also slightly peppery with a hint of nutmeg.  At the time of making this dish I didn't have any annatto seeds, so substituted smoked paprika which worked really well.
I used fresh bay leaves, but if you don't have a bay tree in your garden like I do, just use dried bay leaves.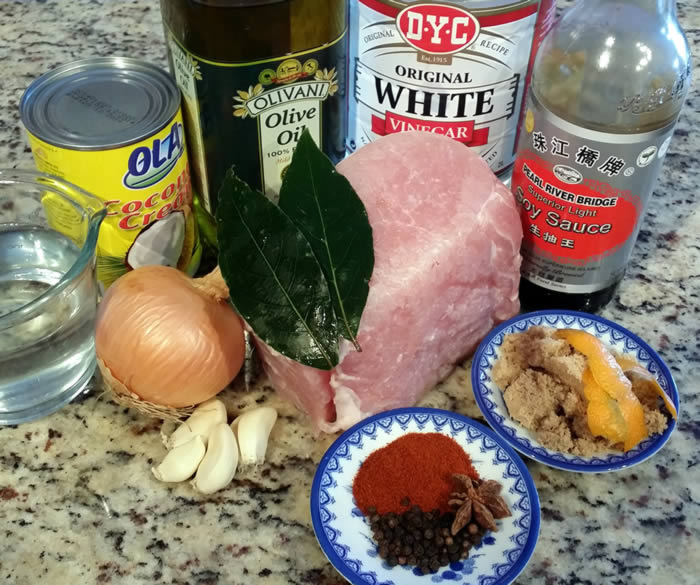 Pickled Pork Adobo with Coconut Sauce
(Serves 4)
1 kg pickled pork (cut into 1″ cubes)
1 onion (chopped)
4 cloves garlic (chopped)
2 bay leaves
2 teaspoons smoked paprika
2 x 2″ slices of orange rind
1 teaspoon black peppercorns
1 star anise
2 tablespoons brown sugar
1 cup water
2 tablespoons light soy sauce
½ cup white vinegar
2 tablespoons olive oil
400 grams coconut cream
Put the pork, onion, garlic, bay leaves, paprika, orange rind, black peppercorns, star anise, sugar, water, soy sauce and vinegar in a large heavy bottom.
Bring to the boil, then reduce heat and simmer with lid on for 1¼ hours.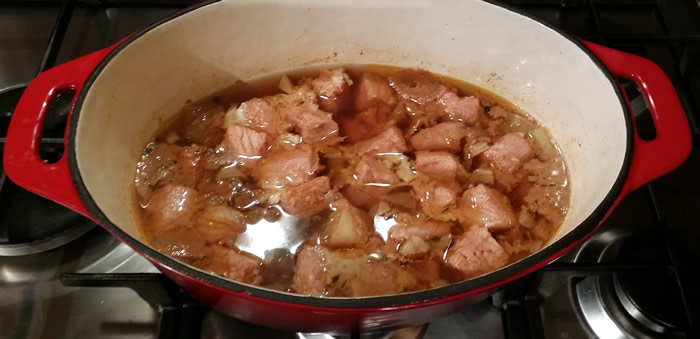 Strain off liquid and remove just the meat and set aside.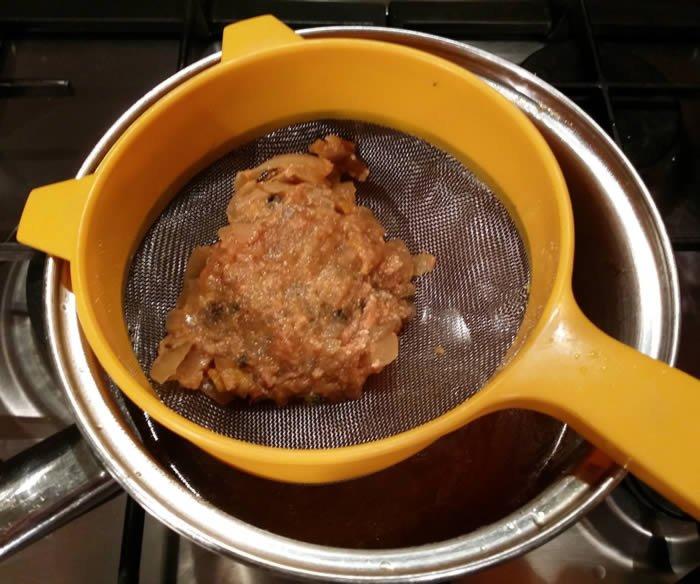 Heat the oil in the casserole and gently brown the meat pieces for a few minutes.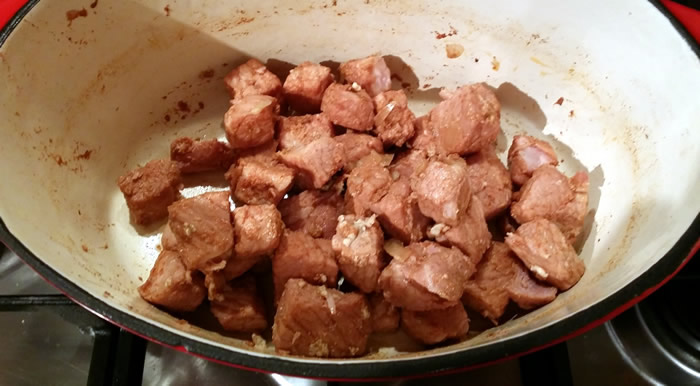 Return the strained liquid and the coconut milk to the pork in the casserole and reheat gently for about 15 minutes.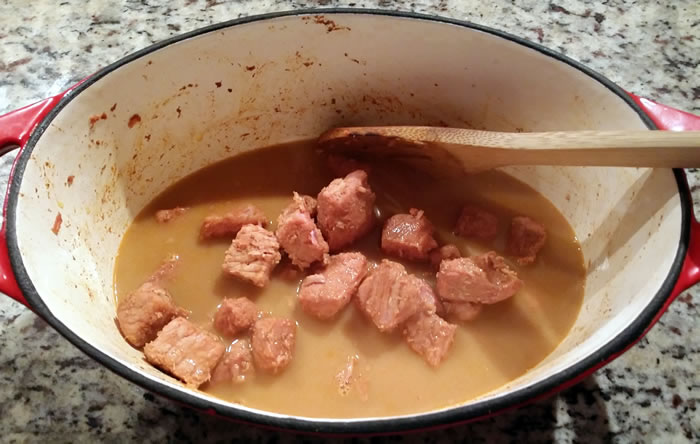 Serve with rice and Pickled Star Anise Red Cabbage & Apples.