Although cabbage has more health benefits eaten raw, cooked red cabbage still provides an excellent source of a large number of nutrients and has a more robust, hearty flavour than green cabbage.
I have a bay tree growing in my garden, so use fresh bay leaves in my cooking, but dried bay leaves are fine as well in this dish.
I leave the star anise in the cabbage when serving, as I don't mind biting into them, but they can be removed before serving and all you miss is the intense flavour burst if you happen to chew one.
This side dish is the perfect accompaniment to pork dishes and I did discover the next day that it also tastes great eaten chilled.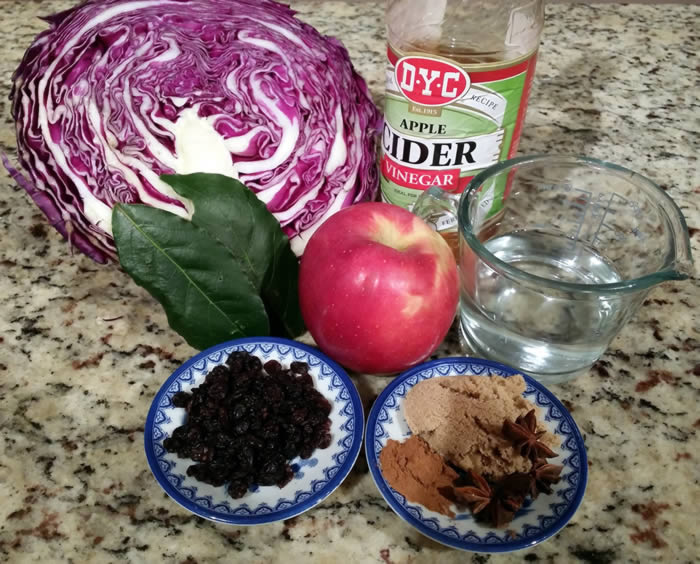 Pickled Star Anise Red Cabbage & Apples
(6 side servings)
½ red cabbage (sliced)
1 tablespoon brown sugar
½ teaspoon cinnamon
4 star anise
2 bay leaves
100 mls water
100 mls apple cider vinegar
1 apple (cored and cut into wedges)
2 tablespoons currants
Combine all ingredients except apple in a large saucepan. Bring to the boil, then cover and simmer gently for 30 minutes.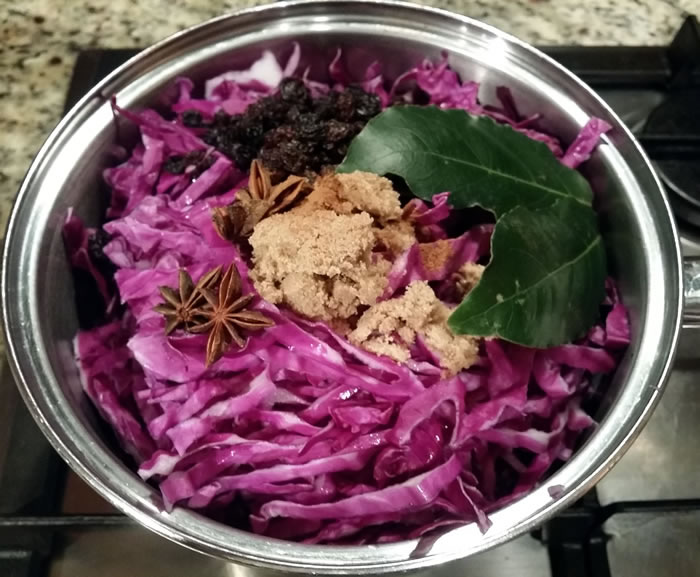 Add apples and continue to simmer, uncovered, for a further 15 minutes until the apples are tender.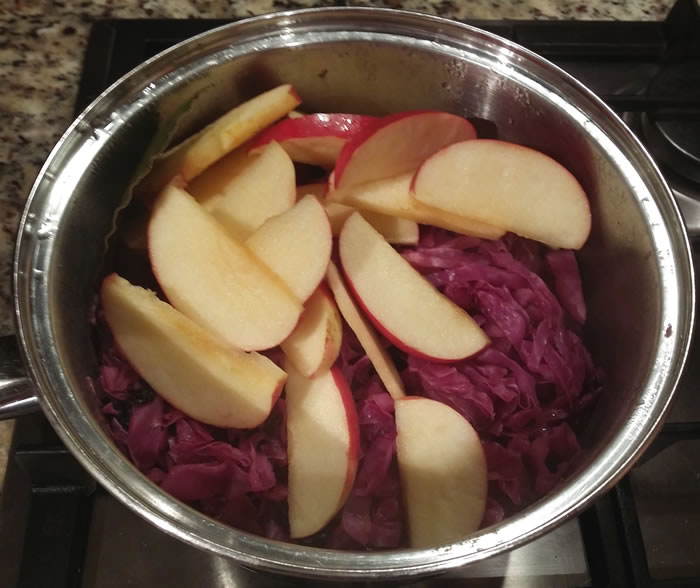 Serve as a side dish.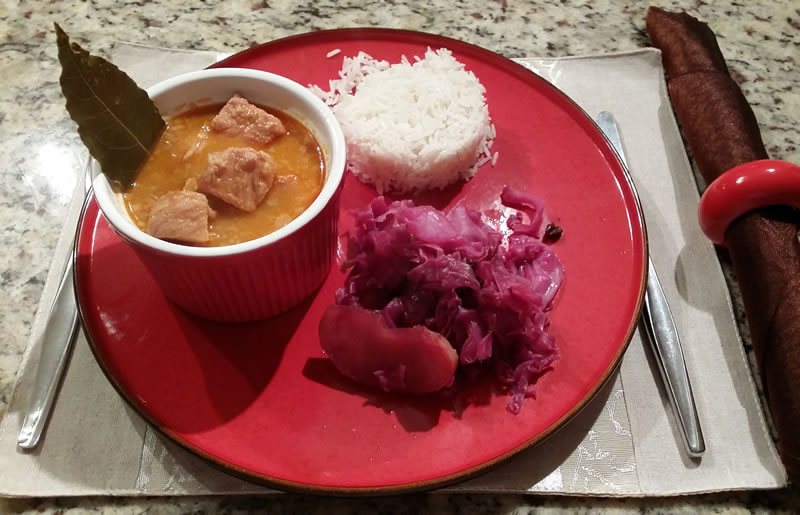 Shown here served with Pickled Pork Adobo in Coconut Sauce and basmati rice.