Leek and mushrooms go so well together, and partnered with paneer make a delicious curry – healthy, quick and simple to prepare.
Make sure you wash the sliced leek well in a colander before cooking, as soil often finds it way up the stem.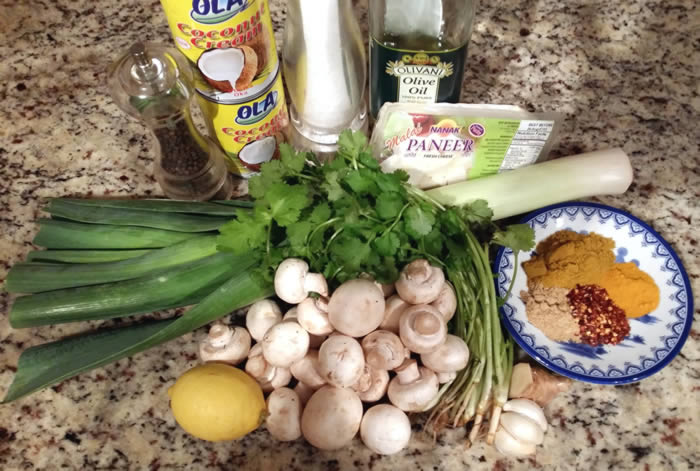 Leek, Mushroom & Paneer Curry
(Serves 6)
2 tablespoons olive oil
1 large leek (sliced)
3 cloves garlic (crushed)
1″ knob ginger (peeled and finely chopped)
1 bunch coriander (stalk chopped and leaves chopped and put aside)
1 tablespoon mild curry powder
1 teaspoon ground tumeric
1 teaspoon dried chilli flakes
1 teaspoon ground coriander
Freshly ground salt and black pepper
400 grams button mushrooms (quartered if small)
1 lemon (finely grated rind and juice)
400 grams paneer (cut into small pieces)
2 x 400 grams coconut cream
Heat oil in a large wok or frypan and add the leeks, garlic, ginger, coriander stalks, curry powder, chilli, ground coriander, tumeric and fry gently for a few minutes.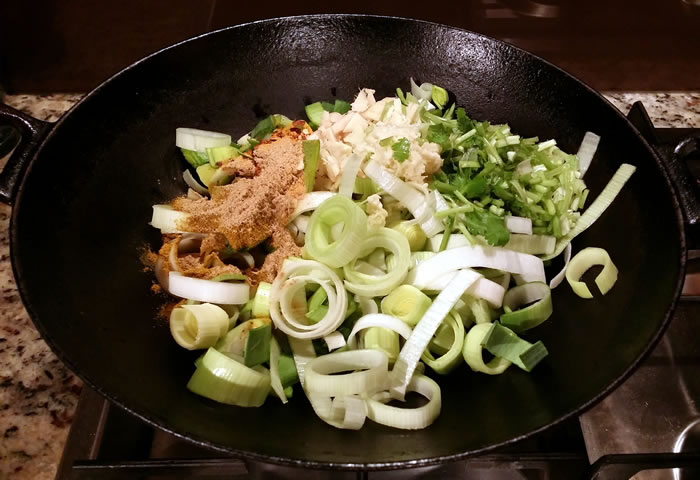 Add mushrooms, lemon rind and juice and continue simmering until mushrooms are cooked.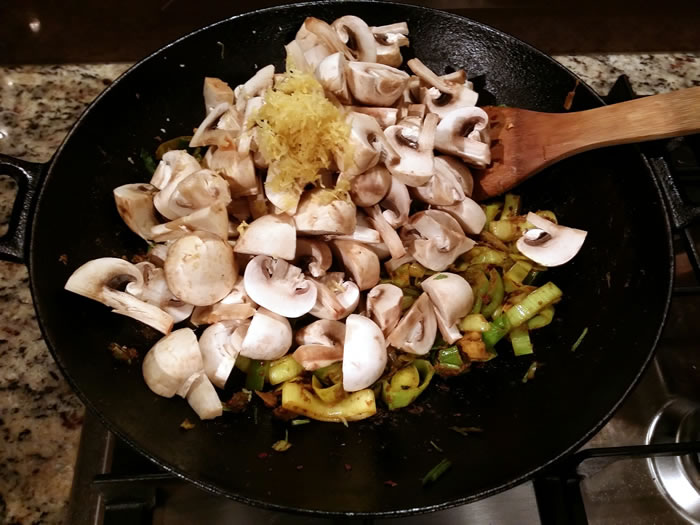 Add coconut cream, paneer, coriander leaves and season to taste. Bring  to the boil and turn heat very low and allow to heat through.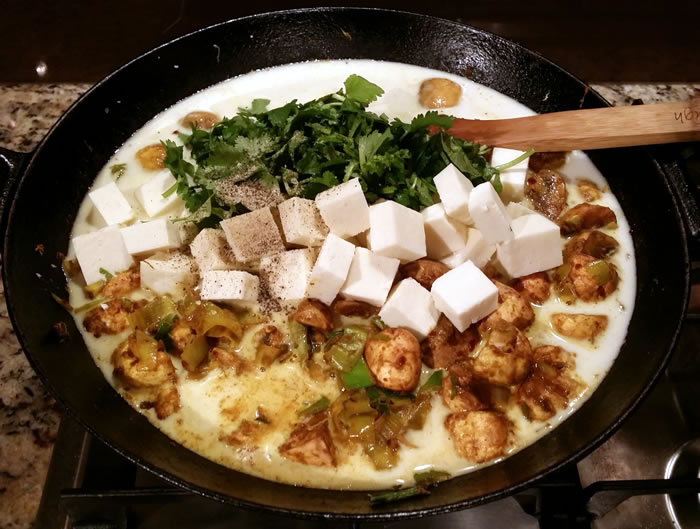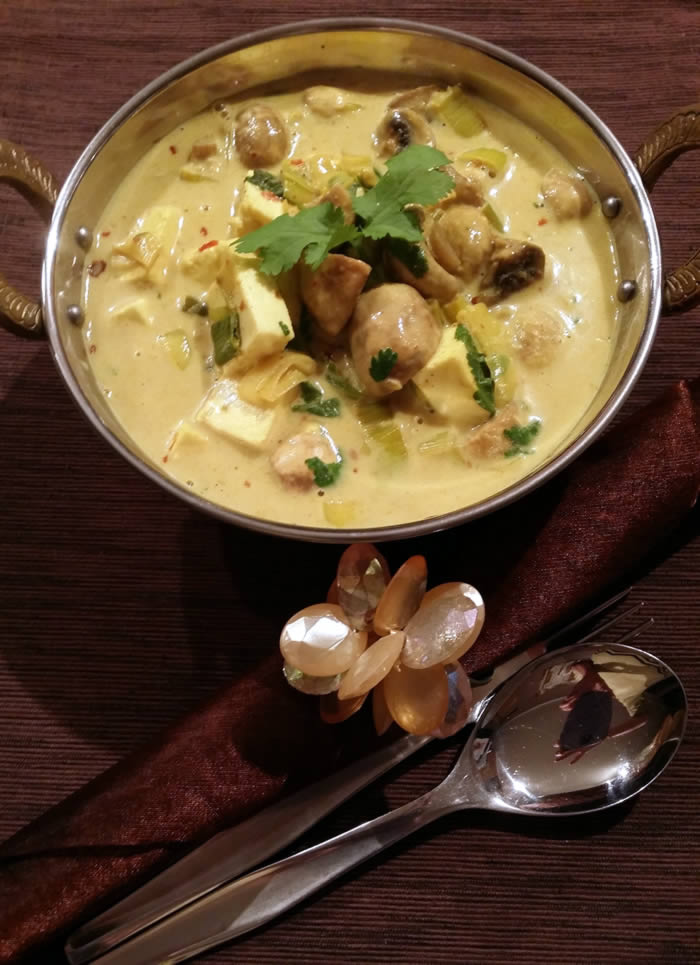 Garnish with fresh coriander and serve immediately with basmati rice.