This recipe is very economical, full of authentic Mexican flavour and healthy – a great way to use up left-over roast chicken, and by using lite sour cream, Edam cheese (25% less fat) and thin tortillas, all the yum without the guilt! For a vegetarian option, simply omit the chicken or substitute it with feta or tofu.
The stalk of the broccoli can also be chopped and used, unless it's tough.
I used thin tortillas from the supermarket (Countdown – $4 for 15) and they just happen to be exactly the same size as my springform tin, which is crucial for this to work out the way it should. Take the bottom out of the tin and place it on baking paper and trace around the edge, put the tin back together and grease it, then lay the baking paper on the bottom and grease on top of it. Put the tin on a baking tray just in case it doesn't seal totally, as it could leak a little when you assemble it and when it is cooking in the oven.
This dish can be made in advance and reheated.  If serving immediately, it's best to leave it on the base of the tin (just be careful not to serve up any of the baking paper). Once it has been refrigerated, it is easy to take it off the base of the tin.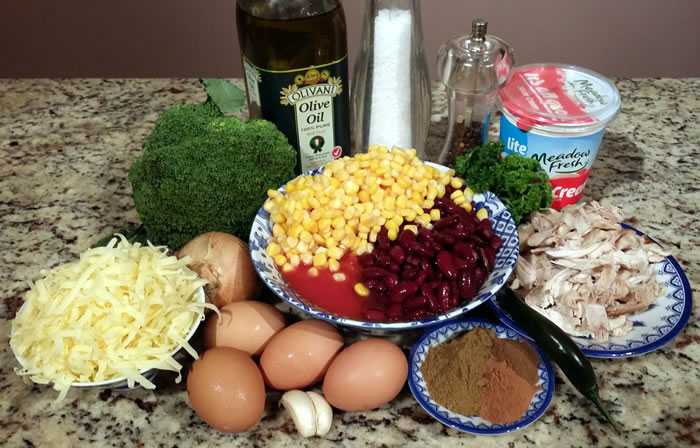 Baked Chicken & Broccoli Tortilla Stack
(Serves 8)
3 tablespoons olive oil
1 onion (chopped)
2 cloves garlic (crushed)
1 green chilli (chopped including seeds)
1 head broccoli (chopped)
1 tablespoon ground cumin
1 teaspoon ground cloves
1 teaspoon ground cinnamon
Freshly ground salt and black pepper
400 gram can chopped tomatoes
400 gram can corn kernels (drained)
400 gram can red kidney beans (drained)
400 grams cooked chicken (roughly shredded)
4 eggs
2 tablespoons lite sour cream
Small bunch parsley
2 cups grated Edam cheese
4 tortillas
Heat oil in a large pan and gently fry onions, garlic and chilli until onions are transparent.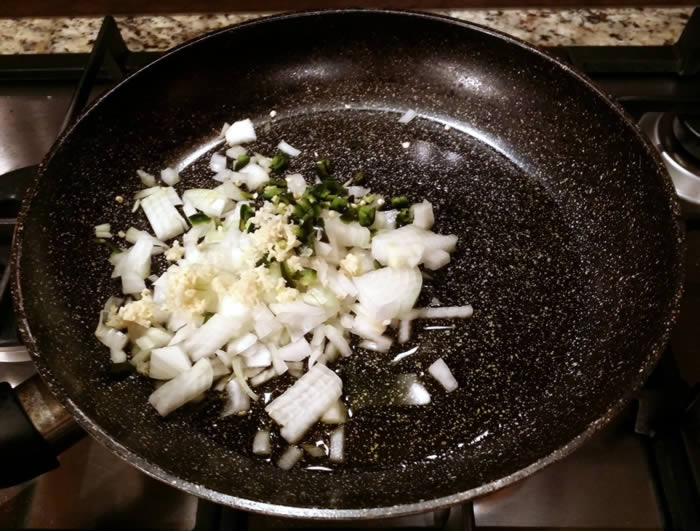 Add broccoli, cummin, cloves, cinnamon, salt and pepper to the pan and stir fry until broccoli is cooked (about 10 minutes).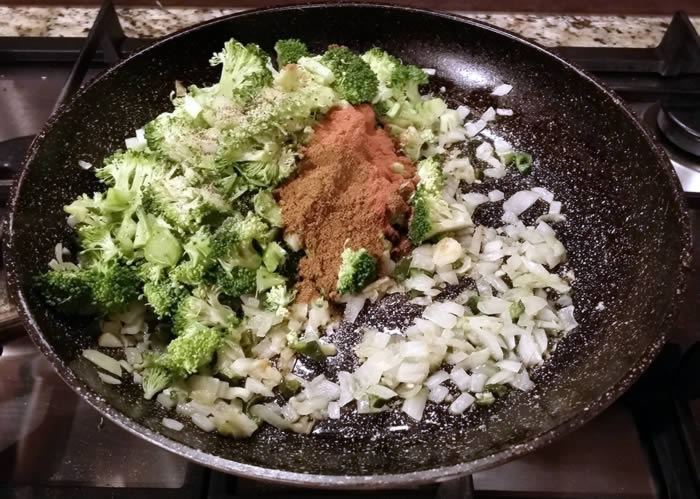 Add tomatoes, corn and kidney beans to pan and stir through mixture until well heated.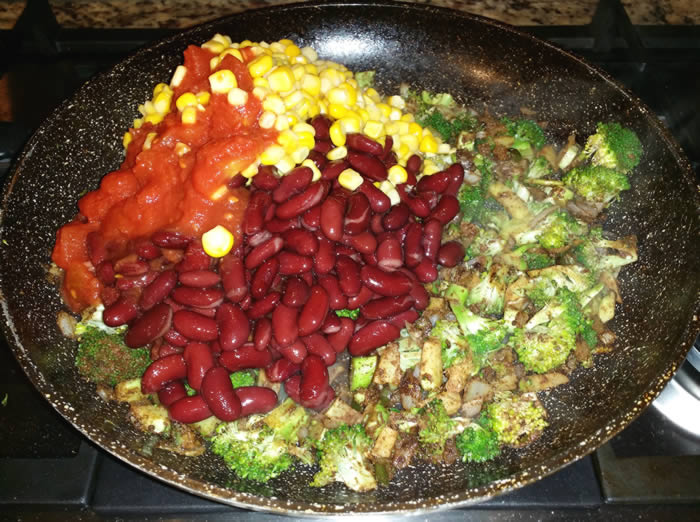 Add chicken to pan and stir through thoroughly and set aside.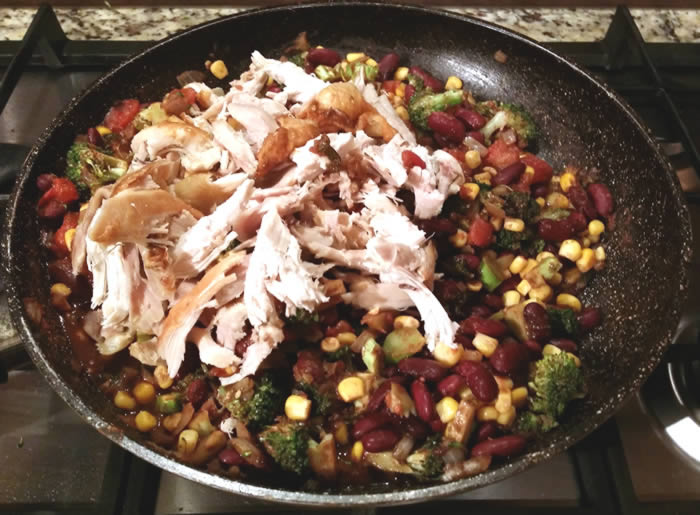 Blend together thoroughly (in a bullet or food processor) eggs, sour cream and parsley.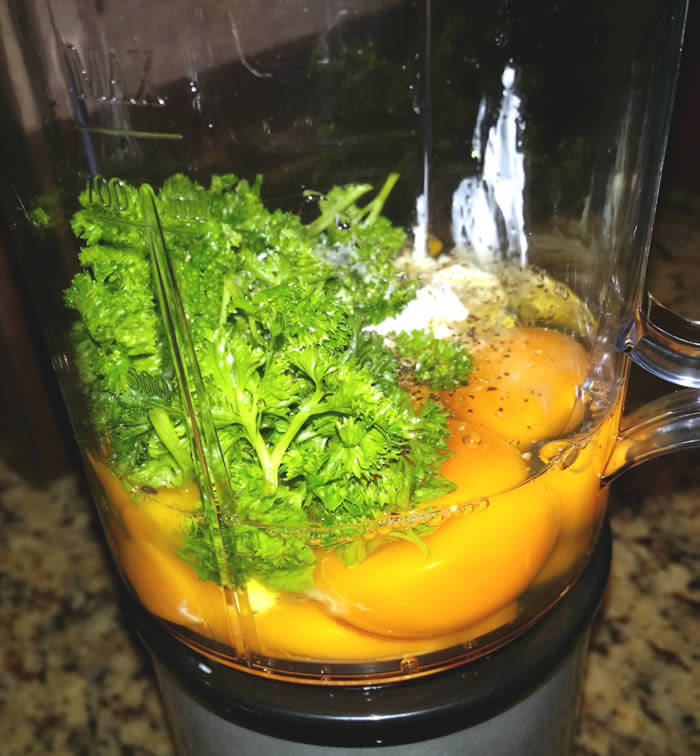 Put one tortilla in base of prepared springform tin.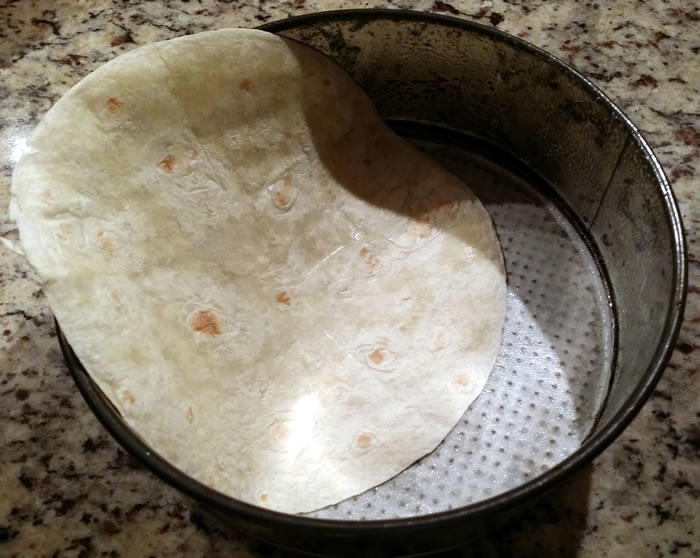 Top with ⅓ of the sauce, ¼ of the cheese and ¼ of the egg mixture.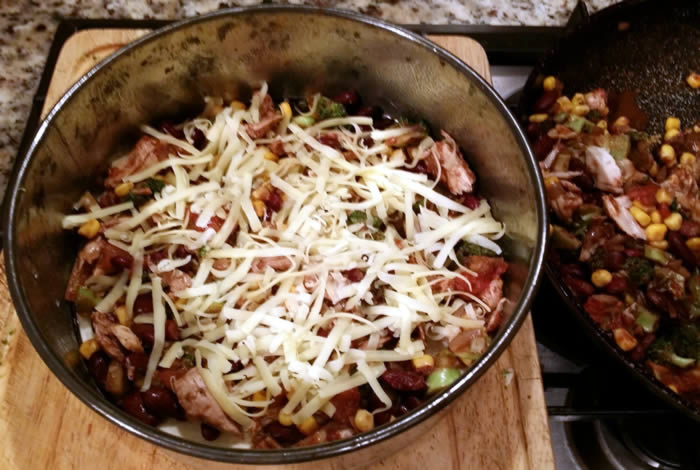 Repeat layers twice, then add final tortilla, top with cheese and remaining egg and a liberal grinding of pepper.
Cover with tin foil and bake at 180°C for 20 minutes, increase heat to 220°C, remove cover and bake for a further 5 minutes.
Carefully remove springform and put on serving plate.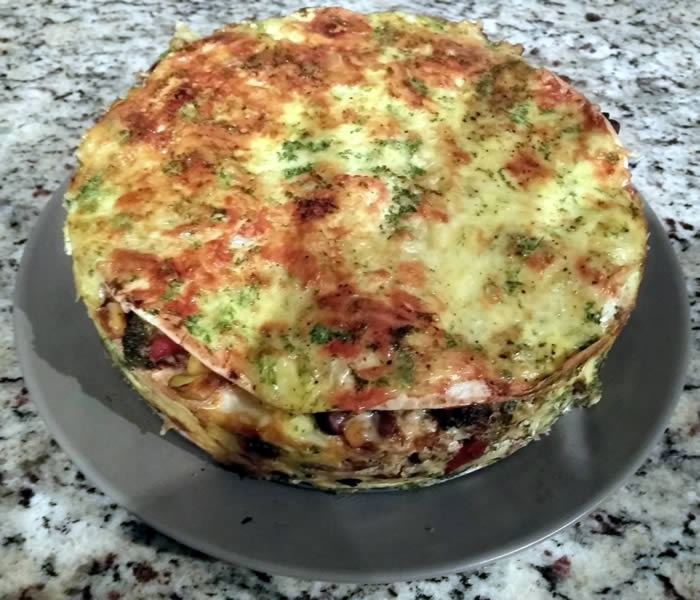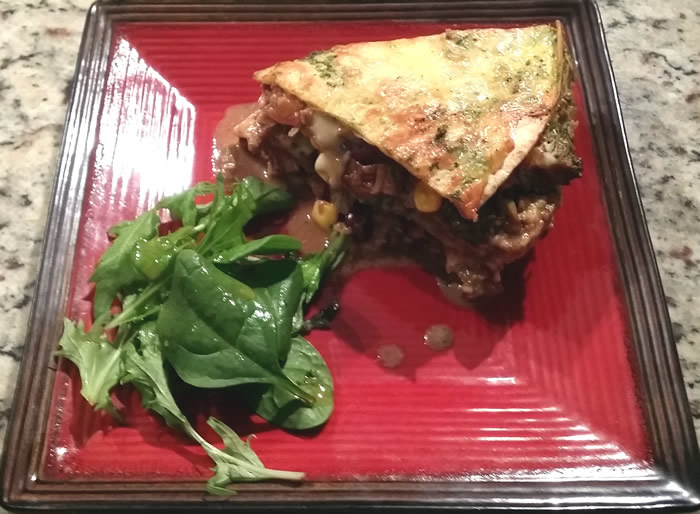 Serve in wedges with dressed salad greens.