Confit is a French word, pronounced "con-fee", and is a cooking term for when food is cooked at low temperatures for longer times, usually in oil and salted as part of the preservation process. Confit is one of the oldest ways to preserve food and is a specialty of southwestern France.
In modern cooking, many dishes including this one, slow cooked in oil at low temperature, have no element of preservation, but do taste very good!
Use firm, thick, white fish fillets for this dish as they cook more evenly. (If your fillets taper off at the ends, fold the thin bits under for even cooking)
Use a mortar & pestle, spice mill or food processor to roughly grind the coriander seeds.
Slice down centre of leek stalk, to green part, then slice across at 2″ intervals. Slice top green part (removing tough outer leaves as you go) thinly.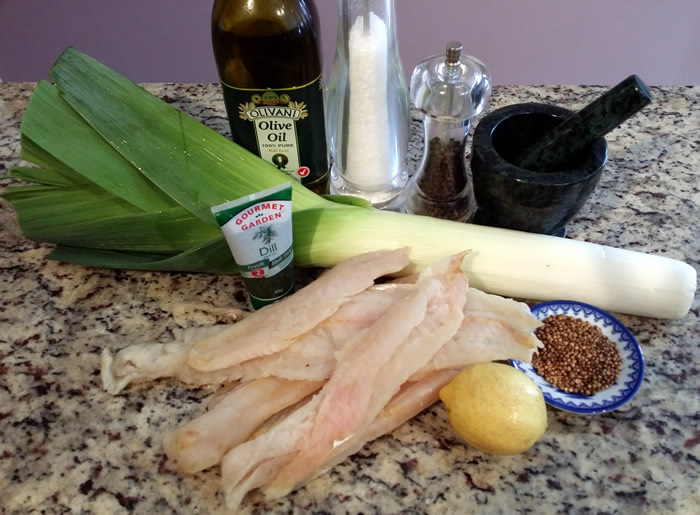 Fish & Leek Confit
(Serves 6)
1 tablespoon coriander seeds (roughly ground)
1 large leek (cut as detailed above)
1 teaspoon preserved dill leaves (or 1 tablespoon fresh chopped dill)
½ cup olive oil
1 lemon (thinly sliced – seeds removed)
Freshly ground salt & black pepper
600 grams fish fillets (cut into large chunks)
Toss the thick part of the leeks in the oil with the half of the coriander, dill, lemon, salt and pepper.
Spread in a large roasting pan and roast, tossing a couple of times at 190°C for 15-20 minutes.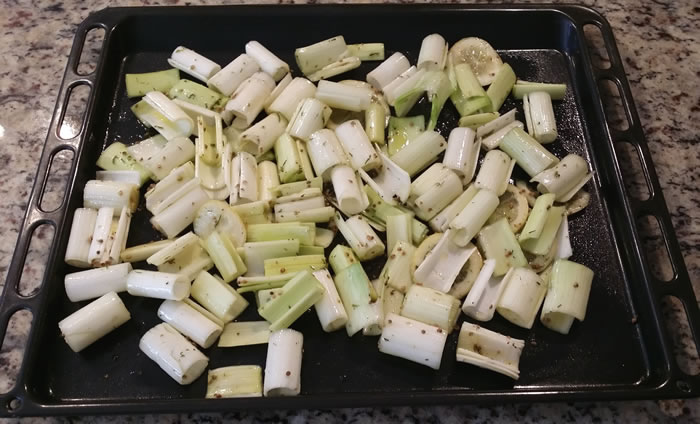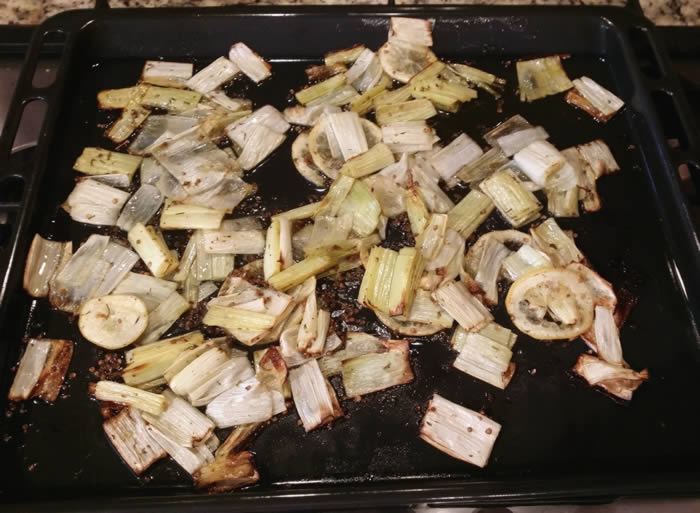 Grind remaining coriander a little more finely and mix into cooked leek and lemon mixture, together with sliced leek tops and fish.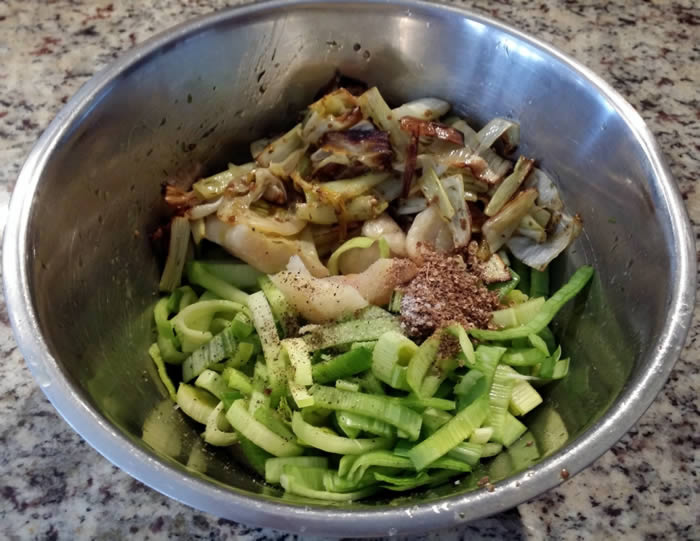 Reduce oven temperature to 125°C and roast for about 30 minutes until fish and sliced leeks are cooked.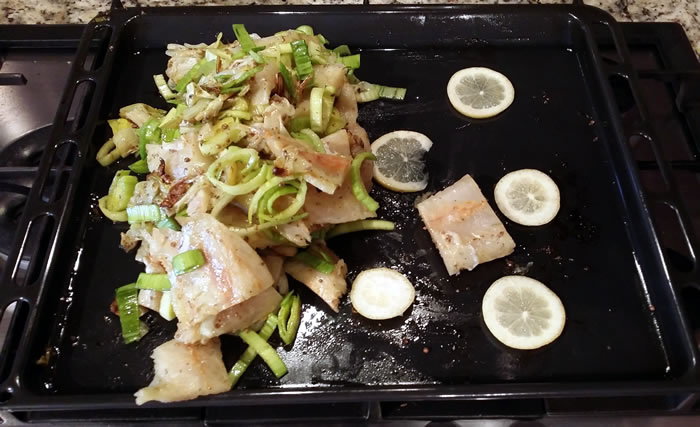 Serve immediately with soft, hot bread rolls and dressed salad.  Also great with dressed salad or salad leaves and mayonnaise rolled into a tortilla.